South Asia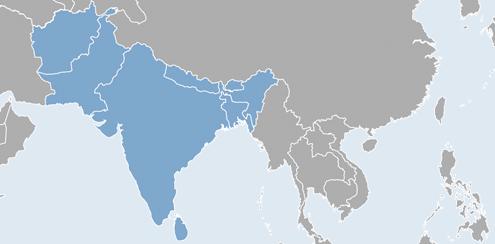 CIPE is working to advance democratic and economic reform in South Asia in a range of programmatic areas. These include strengthening mechanisms of public and corporate governance to help stem corruption, empowering women and youth through business associations and entrepreneurship training programs, and bringing new and independent voices to key policy debates in the region's consolidating democracies.
Working on these issues will enable CIPE to create a strong network of individuals and groups throughout the region who are dedicated to reform.
Program Highlights in the South Asia Region
With support from the British High Commission in Islamabad, CIPE spearheaded the launch of the Pakistan- Afghanistan Joint Chamber of Commerce and Industry (PAJCCI), to promote economic cooperation between these countries. CIPE is providing technical assistance to develop PAJCCI's board and staff and advice on advocacy approaches to improve cross-border trade.
CIPE's roundtable with the Islamabad Chamber of Commerce on "The Role of the Private Sector in Reducing Corruption" was widely attended by representatives of the private sector, key government agencies, and the media and was a rare public discussion of cooperation between the government and business on the issue of corruption.
In Afghanistan, in cooperation with the National Center for Policy Research, CIPE held a major conference with business and government leaders to focus on improving the country's business climate.