Africa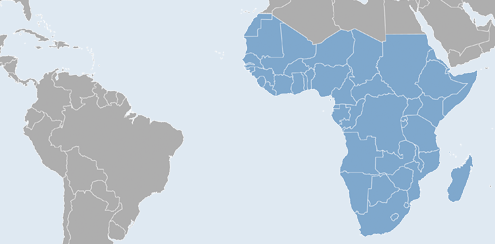 CIPE's efforts in Africa over the last 25 years have helped business associations, civil society groups, and think tanks gain the capacity to advocate more effectively. Recognizing their importance in the economic and political development of the continent, CIPE's work with informal, micro, small and medium-sized enterprises has led to legal and regulatory reforms that create a more conducive business environment and help create more democratic societies across Africa.
Program Highlights in Africa
CIPE works with its Nigerian partners to support anti-corruption initiatives and help build the private sector's capacity to tackle corruption. CIPE is supporting Nigeria's private sector to combat corruption in regulatory agencies.
CIPE supported civil society groups to promote greater transparency and accountability in the extractive industries sector. In Ghana, CIPE partnered with the Institute of Economic Affairs to strengthen the ability of an independent watchdog group to accurately monitor oil and gas expenditures, revenues, and contracts.
In Uganda, CIPE partnered with the Kitara Heritage Development Agency to raise awareness on how oil production will impact the private sector in the oil-producing region of Bunyoro.