Business Integrity Program in Africa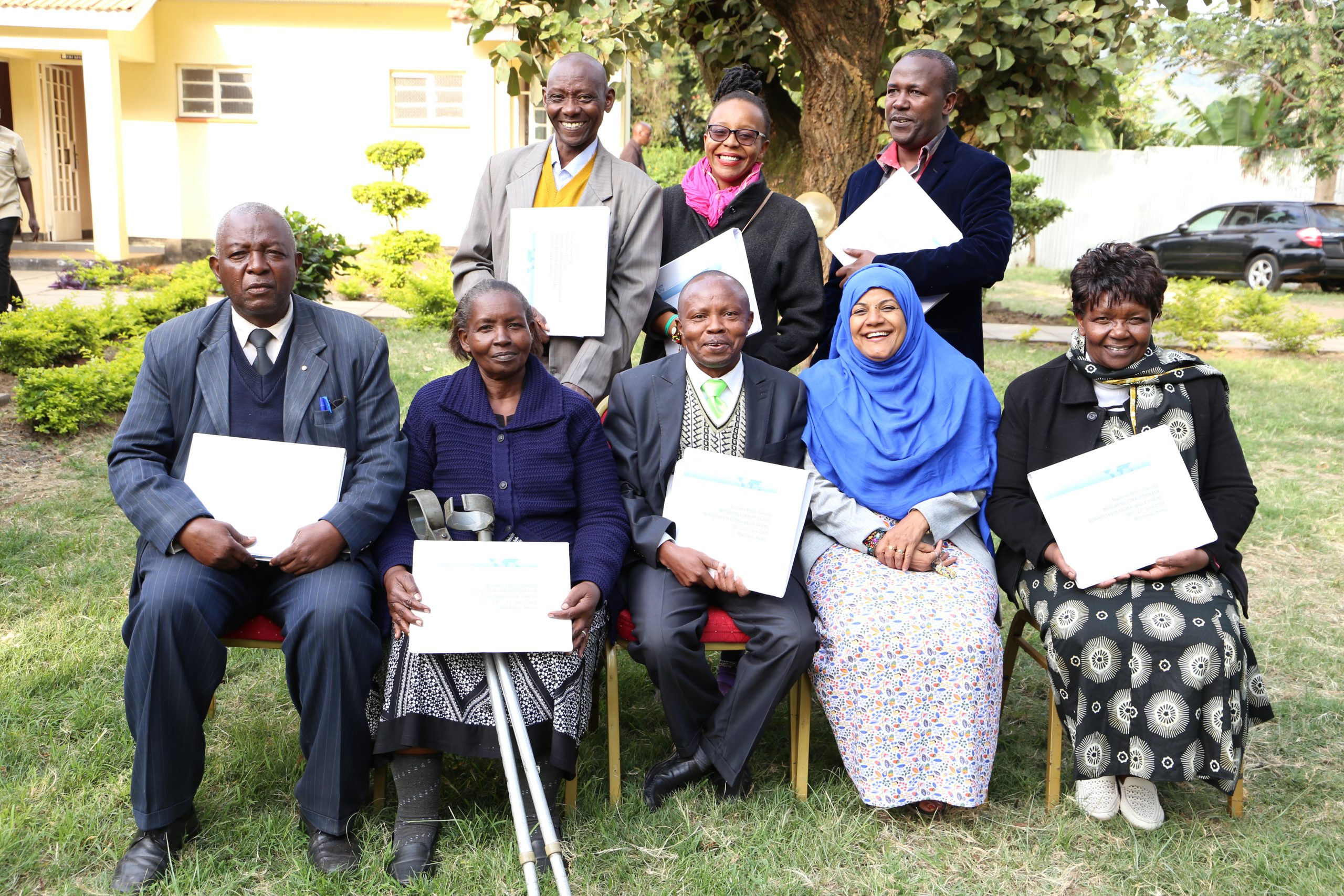 CIPE launched a flagship anti-corruption compliance training of trainers program for African professionals in May 2017 to unlock the potential for the business communities in Africa to combat corruption through increased adherence to high standards of business ethics and integrity. Participating organizations in the CIPE anti-corruption compliance training of trainers program are members of the Africa Business Integrity Network (ABIN) who share a common objective to promote corporate ethics, integrity, and compliance with laws and regulations that prevents corruption and illicit transactions in Sub Sahara Africa.
Until now, the efforts to reduce corruption in Africa has placed responsibility on governments and on civil society organizations through regulation of the behavior of public officers or through various transparency initiatives and naming and shaming the recipients of bribes: politicians, public servants and employees of state-owned enterprises. This focus on the demand-side of corruption has left the supply-side which are businesses and investors in Africa quite passive in the efforts to tackle corruption creating a vulnerability in the business environment that makes businesses both enablers, facilitators, and yet victims of corruption. As long as the private sector has willing bribe payers who believe that bribes, kickbacks, and other forms of fraud are an inevitable cost to doing business in Africa, there will be little change to these corrupt practices that disenfranchise and complicate business on the continent.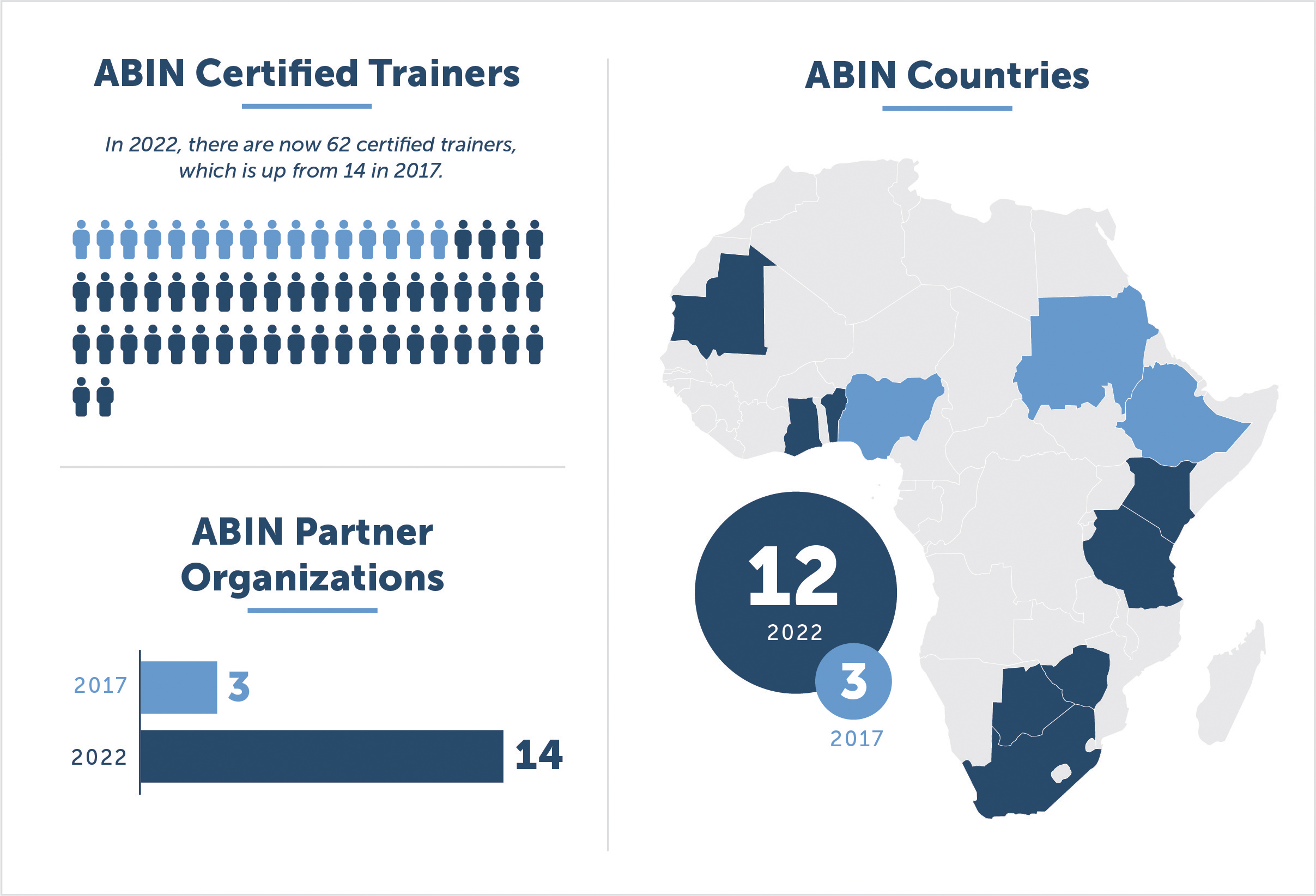 Enabling Business Leadership on Anti-Corruption Efforts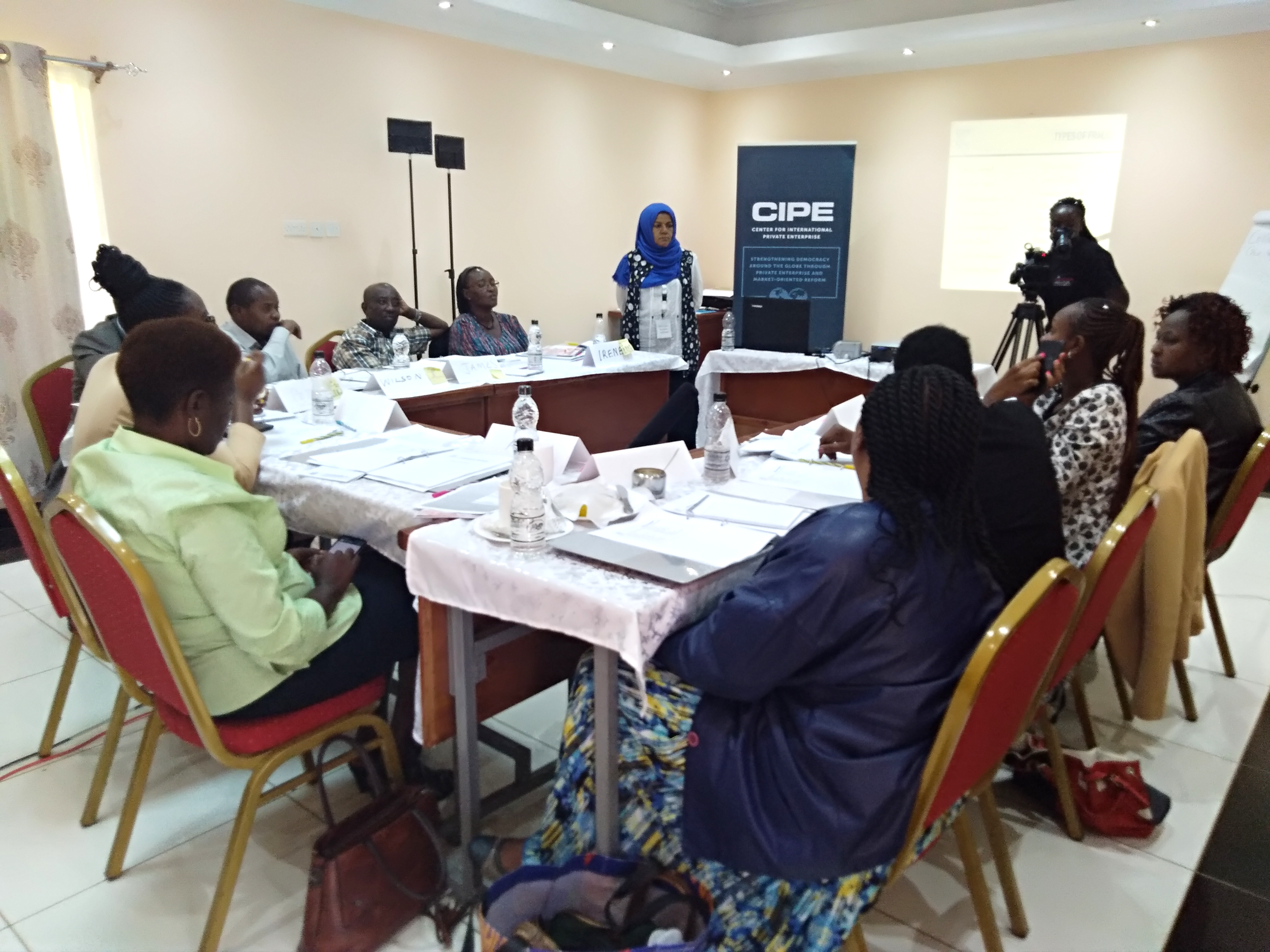 To reverse this trend, CIPE and the members of the ABIN, believe that businesses are capable of preventing corruption and increasing transparency, accountability and integrity in the business environment of their countries. Therefore the goal of ABIN is to empower businesses by raising awareness, providing access to compliance resources and tools, building capacity, and creating networks of like-minded businesses and professionals.
As African economies are continuing to integrate into global markets, this opens new opportunities to strengthen business integrity and gain a business advantage as they present low risk for Western companies such as US companies in complying with the FCPA and other extra territorial anti-corruption laws.
Through the ABIN, companies in 12 countries in Africa can access globally recognized standards of business integrity training and support to develop corruption mitigation systems and a culture of compliance. While this initiative empowers local businesses to mitigate corruption at the firm level, CIPE also works with strategic private sector partners at an institutional level to advocate for institutional and governance reform that promotes transparency at the local, state, and national level.
ABIN Members
STRATEX Africa  |  Benin
Address: CSP immeuble après La Source, Saint-Michel rue du, Cotonou, Benin
Website: https://stratex-afrique.com/
Phone: +229 62 43 81 81
---
Business Botswana  |  Botswana
Address: Business Botswana House, Luthuli Gabarone, Botswana
Website: https://www.bb.org.bw/index.php/home/
Email: eileen@bb.org.bw
Phone: + 267 2414622 OR + 267 77016502
---
Addis Ababa Chamber of Commerce and Sectoral Associations (AACCSA)  |  Ethiopia
Address: Chamber of Commerce Building, Mexico Square, Addis Ababa
Website: https://addischamber.com/
Email: info@addischamber.com
Phone: +251-115-518055
---
Rainbow Consult  |  Ghana
Address: NO. 8B Kose Street Lettuce Avenue East Legon, Accra, Ghana​
Website: https://rainbow-consult.com/
Email: info@rainbow-consult.com, baaba.jackson@rainbow-consult.com
Phone: +233 54 7931021 OR +233 24 4363387
---
Milestones Resource Solutions (MRS)  |  Kenya
Address: Milestones Auto Village Complex Langata Road, Opp. Uhuru Gardens, Nairobi
Website: http://www.milestones.co.ke/
Email: info@milestones.co.ke
Phone: +254725432000 OR +254772432111
---
Twi'wane Investment Limited  |  Kenya
Address: Peter Mulei Boulevard (Wholesale),​ 2nd floor. Rm 10, Kenya
Website: https://twiwane.com/
---
Nouvelle Vision  |  Mauritania
Address: Tevregh Zyna ZRC C235 Appt 3, Nouakchott-Mauritani
Website: http://nouvellevision.net/
Email: info@nouvellevision.net
---
Institute of Directors Center for Corporate Governance (IoDCCG)  |  Nigeria
Address: 28 Cameron Road, Off Alfred Rewane Rd, Ikoyi, Lagos
Website: http://www.iodccg.com/
Email: nerus.ekezie@iodccg.com, nerus2020@gmail.com
Phone: +234 703 792 7814 OR 802 326 1820
---
Nigerian Exchange Group (NGX)  |  Nigeria
Address: 4 Custom St, Marine 102273, Lagos
Website: https://ngxgroup.com/
Emails: uobi@ngxgroup.com OR x-academy@ngxgroup.com
---
Abuja Chamber of Commerce and Industry (ACCI)  |  Nigeria
Address: Abuja International Trade and Convention Centre, Km 8, Airport Road, Abuja
Website: https://accinigeria.com/
Email: t.temitope@accinigeria.com
---
Kigali International Arbitration Centre (KIAC)  |  Rwanda
Address: Nyarutarama, KG 9 Avenue, No. 66, PO box 695 Kigali Rwanda
Website: www.kiac.org.rw
Email: info@kiac.org.rw OR francoise.ingabire@kiac.org.rw
Phone: +250 788 316 099 and +250 788 316 736
---
Collective Value Creation (CVC)  |  South Africa & Botswana
Address: 3 Columbine Avenue, Johannesburg​
Website: https://collectivevaluecreation.co.za/
Email: info@collectivevaluecreation.co.za
Phone: (011) 678 1013
---
AlOula Institute  |  Sudan
Address: Khartoum 3, South Gorashi Park
Website: http://www.aloulafas.com/en
Email: safa@aloulafas.com
---
Ethics Three Sixty  |  Zimbabwe
Address: Stand 17716, New Cranborne, Harare, Zimbabwe
Website: www.ethics360.org
Email: doriskumbawa@gmail.com