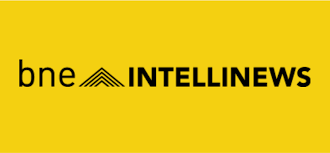 Read the full article here.
"Russia is learning to mind its limitations; to repel residual nostalgia; and to think straight, putting issues before personalities, and staying focused on its own interests, leaving the empire farther and farther behind," writes Trenin.
This has certainly not always been the case in Moldova, where Natalia Otel Belan, regional director for Europe and Eurasia at the Center for International Private Enterprise, points to "Russia's constant meddling" over the last three decades. "Since the beginning, Russia had influenced the country in many ways, primarily by creating 'crises' that it would then step in to 'solve'," she tells bne IntelliNews. "The most significant example is the long-standing Transnistria conflict. Russia used the conflict to constantly put Moldova's sovereignty under question and extend its influence on Moldova's state institutions, legislation and economy, resulting in a generally weak state.
"Over the years, Russia used its influence over Moldova as leverage to advance its own interests in the wider region, including in negotiations with the West on other issues, not always related to Moldova," Belan adds. 
She does, however, point out that "there have been signals of a so-called potential geo-political consensus regarding Moldova among Moscow, Brussels and Washington", that first appeared with the change of regime in June 2019, when Sandu and Dodon briefly joined forces to oust politician and businessman Vlad Plahotnuic, who had managed to capture most of Moldova's key institutions. 
After the latest election, Russia was surprisingly quick to accept the defeat of its preferred candidate. President Vladimir Putin, who has not yet congratulated US president-elect Joe Biden on his victory earlier in November, sent a cordial though not effusive telegram to Sandu. "I hope that your activity as the head of state will contribute to the constructive development of relations between our countries. This would undoubtedly meet the fundamental interests of the peoples of Russia and Moldova," the message read.