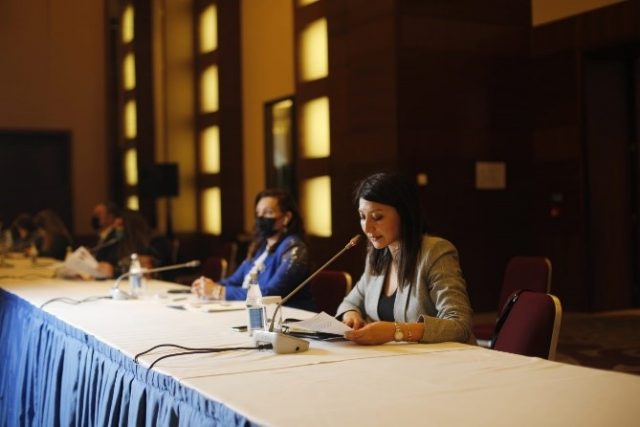 The capacity development program under the USAID Private Sector Activity's (PSA) new Women in Associations component is now underway.
To kick the program off, PSA hosted a daylong hybrid online and in-person workshop on March 30. Titled "Inspiration and Success: Building a Strong Association Identity," it brought together seven women's business associations that will receive capacity building support throughout the program.
Center for International Private Enterprise (CIPE) Senior Association Capacity Building Consultant Camelia Bulat led the workshop, which also featured Ridma Khan and Sangeeta Khan of the Bangladesh Women Chamber of Commerce and Industry and Sanja Popovic Pantic and Olivera Popovic of the Association of Businesswomen in Serbia. These representatives shared their experiences in creating successful messaging techniques to increase visibility and accessibility for women's business associations.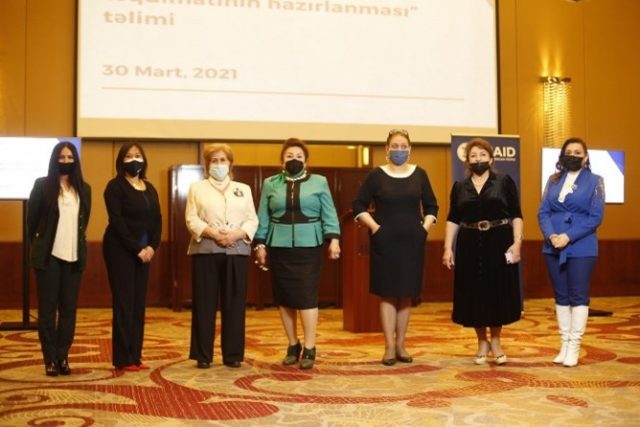 The event gave participants an opportunity to exchange ideas about the activities, challenges, and accomplishments of their associations. The event taught participants knowledge and practical skills to better articulate their respective associations' missions and create deeper connections with their audiences and members to reduce gender-based barriers in pursuit of greater women's economic empowerment.
CIPE launched the implementation of the Women in Associations component of PSA in October 2020 as a subcontractor to Cultivating New Frontiers in Agriculture (CNFA). PSA prioritizes agriculture and other rural economic activities to improve business support services, promote the development of micro-, small-, and medium-enterprises (MSMEs), and create a more resilient economy in Azerbaijan.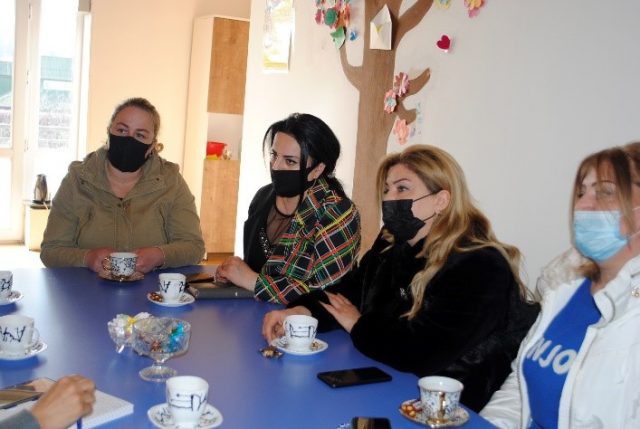 As the first initiative of its kind in Azerbaijan, Women in Associations will support the strengthening of women's business associations and organizations from around the country through training workshops, expert one-on-one mentorship, and peer learning. Women in Associations will also support the development of Azerbaijan's first-ever Women's National Business Agenda (WNBA) to promote economic reforms that reduce barriers for women entrepreneurs and women in the workforce.
CIPE's global expertise in supporting business membership organizations to develop business support services and promote policy advocacy will inform many of the activities under this component. CIPE will use its extensive network of associations and chambers of commerce in more than 60 countries around the world including across the Europe and Eurasia region. CIPE's Center for Women's Economic Empowerment (CWEE) will contribute its expertise to the WNBA development and other activities, and CIPE's networks and staff in Ukraine and Georgia will share experiences and lessons learned with the Women in Associations team and beneficiaries.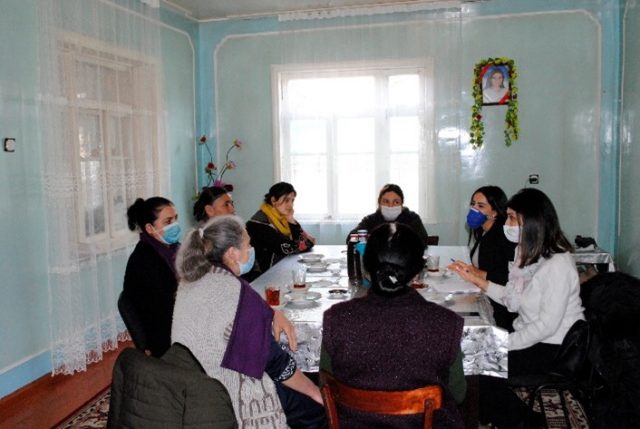 The Component team has selected a total of 15 beneficiary organizations, which include mainstream business associations, women's business associations, women's organizations, and informal women's groups, to participate in component activities. CIPE expects that Women in Associations will promote a business-enabling environment, open new economic opportunities, and improve livelihoods for Azerbaijani women, especially in rural areas.
PSA supports USAID Azerbaijan's broader goals to build a better environment for private sector growth and investment, diversify the economy beyond the oil and gas sector, particularly in the agriculture and tourism sectors, and increase economic participation among women and youth. CIPE is excited to cooperate with USAID Azerbaijan to support the sustainable development of small and medium enterprises in Azerbaijan by promoting women's entrepreneurship and ensuring their inclusion in the economic sphere.