By many measures, Georgia has emerged as Eurasia's best transitioning democracy and market economy. Freedom House's Nations in Transit report has ranked the country as one of the strongest democracies in the region for five years in a row. The World Bank rated Georgia sixth in the world on its 2019 Ease of Doing Business index, up from 11th in 2010. These advancements are due to the ambitious package of reforms passed by the Georgian government over the past decade to harmonize legislation with European standards, as the country has worked toward greater integration with the European Union. Many cumbersome and complex regulations have been simplified or abolished, making it easy to start a business and engage in trade. Of all 190 countries assessed in the World Bank's report, Georgia ranked first for requiring the fewest procedures to start a business and register property.
However, Georgia still faces many challenges. Not all citizens feel the benefits of these fast-moving economic reforms, and the country is struggling with the implementation of its ambitious policies. Many small and medium-sized enterprises (SMEs) face difficulties accessing finance and business support services, as well as navigating the newly-reformed legal and regulatory framework. As a result, new firms have been slow to develop, and existing businesses struggle to grow and add jobs—especially in the rural provinces outside the capital.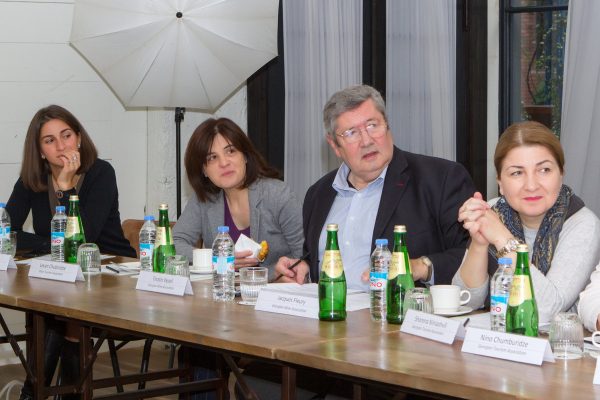 Business associations, now more than ever, must play a crucial role in bringing the small business community into the reform process for the country to produce inclusive economic growth. Associations can voice the needs of their business members and step in to provide much-needed business development services that the government is often not able to deliver, particularly in rural areas.
However, Georgian companies are not joining associations. This is because voluntary member-based associations are a new concept in this post-Soviet country. Most businesses are not familiar with this type of organization and the important role they can play in supporting their growth. While many business associations have sprouted in Georgia in the past three to five years, they need to work hard to reach out to businesses across the country. At the same time, they must show concrete value to potential members and demonstrate the ability to address their problems.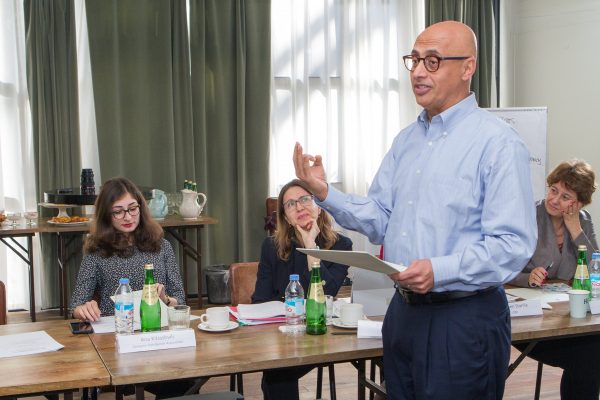 To strengthen these new business associations, CIPE launched a multi-phase initiative in mid-2017 titled "Strong Associations—Strong Advocates." Through guidance and one-on-one mentorship, CIPE aims to develop the associations' internal capacity to serve SMEs. Over the past year and a half, CIPE experts have supported a range of associations across various sectors of the economy in designing services, building communication and public relations skills, and raising awareness of the benefits of joining associations. Participants have also learned how to run a successful organization by focusing on strategic planning and better governance and management. Building a strong organizational foundation is crucial for associations to achieve longer-term goals of inclusive economic growth.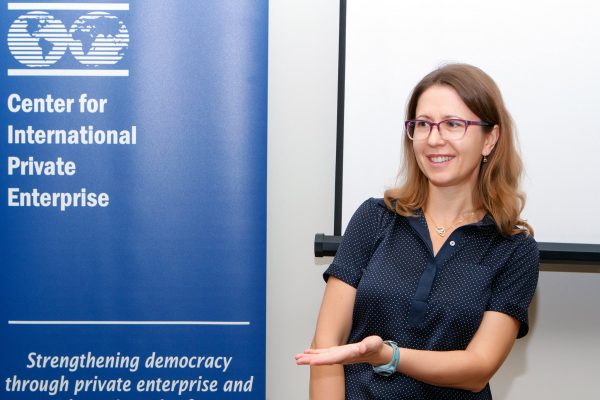 Following are some key achievements from the project's first phase, which generated positive momentum for the second phase to build on:
When CIPE launches the second phase of the project in May 2019, it will expand the group of participating business associations from nine to 15. As CIPE increases the number of associations it works with, it will increase the potential to support more SMEs and generate greater economic growth throughout Georgia.
Liza Lenz Jedwab is CIPE's Assistant Program Officer for Eurasia, focusing on the Caucasus region.
Monica Nates is a Program Assistant at CIPE.