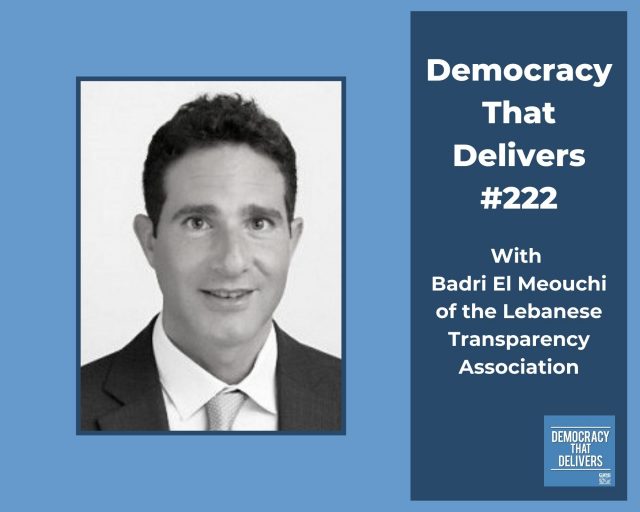 In this debut edition of CIPE's Anti-Corruption & Governance Center podcast series,  we are joined by Badri El Meouchi. El Meouchi is president of the board of directors of the Lebanese Transparency Association (LTA) and has been working to battle corruption in the country for more than 15 years. El Meouchi describes an aggressive reform agenda to bring Lebanon back from the brink and announces LTA's role in a coalition to monitor humanitarian relief and recovery assistance, and to ensure government accountability.
This podcast is hosted by Frank Brown, Director of the Anti-Corruption & Governance Center, and co-hosted by Stephen Rosenlund, CIPE's Deputy Regional Director for the Middle East and North Africa.
---
Want to hear more? Listen to previous podcasts at CIPE.org/podcast.
Subscribe to the podcast on iTunes or on your Android device.
Like this podcast? Please review us on iTunes
Published Date: September 16, 2020