Middle East & North Africa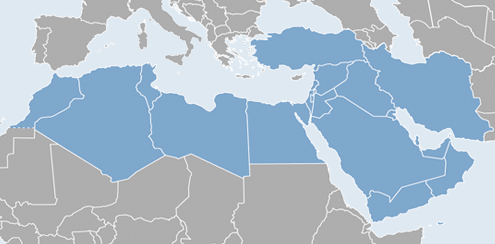 Political and economic change has continued to dominate the Middle East and North Africa region. Throughout the region, CIPE's partners have served as a source of skills, knowledge, and inspiration for citizens advocating for democratic institutions and free markets. CIPE's programs in the MENA region are well-positioned to help a broad range of citizens build democratic institutions by supporting efforts that expand political and economic opportunity and empower stakeholders.
Program Highlights in the MENA Region
CIPE and its partners are playing a key role in shaping the language of democratic and free-market reform in the Arabic language. A Google search in Arabic for such fundamental concepts as 'Democratic Governance' (الحوكمة الديمقراطية), 'Governance' (حوكمة) , ' Entrepreneurship' (ريادية الأعمال) , 'Corporate Citizenship' (مواطنة الشركات), 'Business Association' (جمعيات الأعمال), as well as the Anglicized word 'Hawkama' (meaning 'Governance' in Arabic), yields CIPE's Arabic-language website as the first result.
In Tunisia, CIPE supported the Institut arabe des chefs d'entreprises (IACE) to promote corporate governance (CG) practices vital to reducing the corruption and abuse that were at the root of Tunisia's revolution. Two of Tunisia's largest state-owned enterprises have also sought IACE's help to improve their governance and increase accountability to their ultimate stakeholders – the citizens of Tunisia.
Read more about CIPE's programs in the Middle East & North Africa.