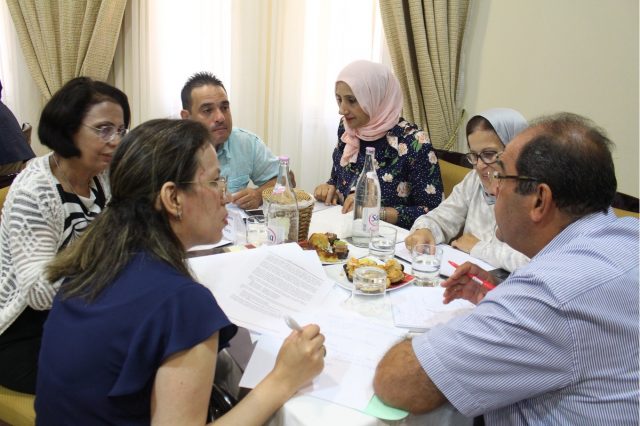 CIPE sees the economy as the key to Tunisia's future and the private sector as the best engine for prosperity and job creation that Tunisians need.
CIPE supports civil society organizations that can represent every size and sector of Tunisia's businesses and advocate good governance and sound policies to create a vibrant market where businesses can thrive. Tunisia's businessmen and women bring direct experience with business barriers to these efforts and are well-equipped to lead efforts to solve Tunisia's most complex economic and governance challenges.
CIPE has worked with Tunisians since at least 1996 and has supported projects with civil society partners in Tunisia since 2005. CIPE opened its office in Tunis in 2016.
CIPE is supporting a complementary group of "business agendas." A CIPE methodology, business agendas convene stakeholders from the bottom, up to identify business-oriented solutions to a country's most significant challenges and translate these insights into roadmaps for economic reform. CIPE's partner, the Arab Institute of Business Leaders (IACE), is advocating larger-scale reforms through its National Business Agenda, as well as supporting public-private collaboration on local challenges through its Regional Business Agendas in several regions. In Sfax, the Union of Small and Medium Industry (UPMI) is advocating measures for industrial development and regional growth through its Industrial Business Agenda, as well as identifying policies that could support industrial development nationally.
CIPE is building the capacities of a broad and growing range of organizations that can channel business priorities and economic recommendations to decision makers. At the same time, CIPE runs programs to encourage new reform advocates to emerge, providing small grants to emerging organizations and training programs for individuals on complex problem-solving and policy development. CIPE's Tunis office bolsters these efforts by regularly convening business, government, civil society, academia and media stakeholders to debate critical economic issues, including informality, trade and corruption, and women's economic empowerment.
CIPE is strengthening good governance in the Tunisian health sector through the SAHA project (Supporting Good Governance in Healthcare), funded by the U.S. Department of State. The project was designed and is being implemented in collaboration with Tunisian civil society, citizens, business representatives, and the Tunisian Ministry of Health.
CIPE supports the National Entrepreneurs' Association (ONE) to become a stronger voice for business. ONE is mainly focused on advocating the digitalization of government-to-business (G2B) services because paper-based and over-centralized bureaucracy imposes serious economic burdens.