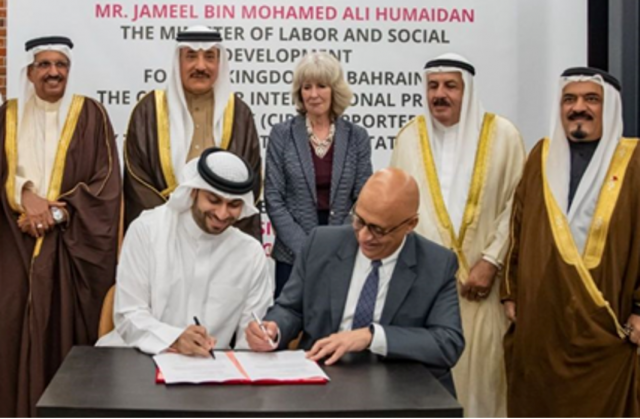 Global Entrepreneurship Week (GEW) provides an opportunity to both salute and inspire business innovation that drives change and transforms communities. "Entrepreneurs are more than optimists. They are natural leaders made for uncertain times and big problems like the ones we face today," says event co-founder and Global Entrepreneurship Network President Jonathan Ortmans in his welcome video.
At CIPE, every week is Global Entrepreneurship Week. From Bahrain to Bulgaria, CIPE and partners are working to advance the development of entrepreneurship ecosystems, inform policy makers, lead economic inclusion programs, and offer relevant education or training. CIPE draws on 40 years of experience supporting business advocacy and democratic governance in emerging economies. Among the key partners: entrepreneurship support organizations, local associations, policymakers, think tanks, academia, and the media.
CIPE's partnership program in Bahrain with Tenmou, a local angel investor network, provides business support services and investor education to many entrepreneurs. The program, funded by the U.S. Department of State's Middle East Partnership Initiative (MEPI), also brings gender lens investing and mentorship opportunities. Independently, Tenmou held the 7th MENA Angel Investor Summit to start of GEW on November 14. Over 20 tech startups pitched their business plans before around 200 participants.
In Ethiopia, the site of a regional CIPE office for many programs, CIPE has helped local partners establish the Young Entrepreneurs Forum, which focuses on digital economy issues and engaging policymakers on related issues. Meanwhile, a Central America Regional Youth Program is helping young and marginalized rural entrepreneurs create economic opportunities in their communities.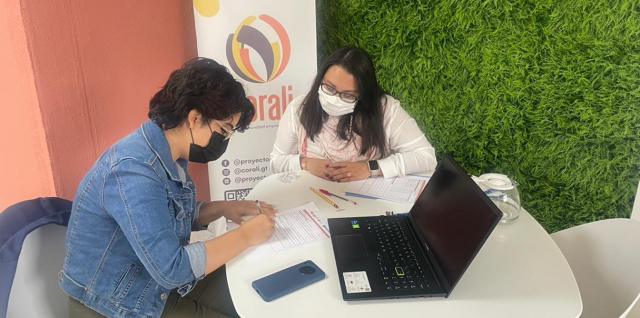 CIPE's Center for Women's Economic Empowerment (CWEE) is leading on issues such as reducing barriers to digital entrepreneurship. Efforts in dozens of countries, such as Nigeria and Azerbaijan, include customized entrepreneurship and civic leadership training and the creation of Women's Business Agendas. A Women's Business Resource Center in Papua New Guinea has helped thousands of women already. A new and similar center in Guatemala, Corali, is now piloting three proprietary entrepreneurship courses focused on supporting women entrepreneurs in rural, indigenous areas of the country.
"When business owners are given the freedom to innovate and support to get started, they launch companies that create jobs, provide needed goods or services, and fuel economies," says CIPE Policy and Program Learning Director Kim Bettcher. He is the author of Changing Destinies: How Entrepreneurs Help Build Democracy.
The article is one of many resources available for free via CIPE's website, including web-based learning modules on digital economy to help budding entrepreneurs build skills and grow their businesses online. CIPE and partners are also producing many studies and events to aid future thinking and activities. Among them: a study on Syrian refugee entrepreneurship in Turkey and panel discussions on timely topics. One forum posed this question: Do Free Trade Zones Stimulate Entrepreneurship?
These are just a handful of examples of programs and offerings for entrepreneurs that are being showcased worldwide by CIPE, partners, and colleagues this week with one main goal: "We aspire to light candles in more of the hearts and minds of young people and people who previously felt left out of our ecosystems. We hope to level the playing field and make it possible for anyone, anywhere to start, or scale a firm," says Ortmans.
Watch the Global Entrepreneurship Network and CIPE.org website for alerts about new resources and upcoming activities. Among the plans at CIPE: a December 13 Youth Conference to showcase other innovative CIPE programs and the work of emerging leaders worldwide.
Global Entrepreneurship Week is now in its 15th year. Activities in 180 countries include competitions, seminars, and hackathons and are expected to draw more than ten million participants. Many are aspiring entrepreneurs looking for ideas and encouragement. "The world needs more entrepreneurs," says Ortmans. "We set out to inspire and give confidence to all citizens, but especially to historically underrepresented groups so they too knew they could be dreamers, doers, and risk-takers."
Global Entrepreneurship Week 2022 Themes
entrepreneurship ecosystems
policy makers
inclusion programs
education