Ethiopia's digital economy is still in the early stages of development compared to nearby Nairobi's Silicon Savanah. However, the budding startup ecosystem is already punching above its weight.
In the past several years, incubators, AI research companies, and investors have helped to nurture a new generation of entrepreneurs hungry to start new companies and drive digitalization. Companies including ZayRide and YenePay are creating jobs and making mobile transactions easier than ever before. Growing interest from Ethiopia's young entrepreneurs is aided by corresponding interest from the federal government to leverage digital transformation to boost economic growth and prosperity, as laid out in the Digital Ethiopia 2025 Strategy.
Ethiopia's budding startup ecosystem is already punching above its weight
While there are high hopes for the future of Ethiopia's startup ecosystem, young businesspeople are often excluded from traditional forums of public-private dialogue. They seldom have direct access to policymakers, making it difficult for them to participate in the policy development process.
Throughout the second half of 2020, the Center for International Private Enterprise (CIPE) and Precise Consult International (PCI) helped launch the Young Entrepreneurs Forum. YEF is a platform for entrepreneurs to ask questions of government leaders and hear from policymakers about upcoming policies, particularly those related to entrepreneurship and the development of the digital economy.
Designing the Future
Three online events from August through October 2020 addressed Electronic Transactions in Ethiopia; Raising Capital for Startups; and Building a World Class Startup Ecosystem in Ethiopia.  More than 200 participants attended each session to ask questions and hear from representatives from the Ethiopian Ministry of Innovation and Technology (MINT), the National Bank of Ethiopia (NBE), and investors. The State Minister of Innovation and Technology, H.E. Ahmedin Mohammed Ahmed, joined the Young Entrepreneurs Forum during the final session to share his reflections on the future of Ethiopia's start-up ecosystem.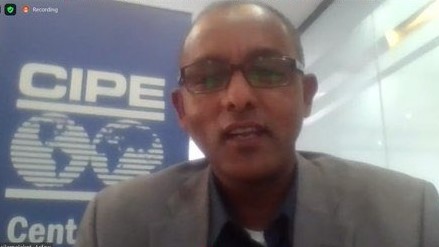 Many of the YEF discussions focused on raising awareness of ongoing policy efforts and sharing information and feedback about the development of Ethiopia's tech ecosystem. Highlights of the discussions include:
Digital finance is a rising policy issue in Ethiopia. Prior to the first YEF event, NBE released a new directive to license and authorize payment service operators, which stands to open the space for Fintech firms to operate. YEF panelists shared that e-receipts are now legal in Ethiopia, but at the time of the first forum in August, the Ethiopian Ministry of Revenue was still working to operationalize the new regulation.
YEF members were interested in focusing on policies that would increase access to capital. In the second event, participants mentioned the lack of regulations around venture capital and a lack of knowledge from entrepreneurs themselves about the requirements of taking venture or angel funding as a barrier to accessing financing.
The Ethiopian government has drafted a new Start-up Business Proclamation that aims to transform the country's start-up ecosystem. The act seeks to pave the way to incentivize innovation and small business creation.
The government is ready to support investors, such as angel investors, private equity and venture capitalists, that are investing in start-ups in Ethiopia. There is also a willingness from the government to partner with these stakeholders through the National Innovation Fund.
Participants asked questions about Ethiopia's Personal Data Protection Law and requested a link to the draft law to provide comments.
New directives from NBE have increased access to financing for SMEs and start-ups with an expanded definition of collateral that includes movable property, inventory, receivables, and registered intellectual property in the definition.
Entrepreneurs Get Organized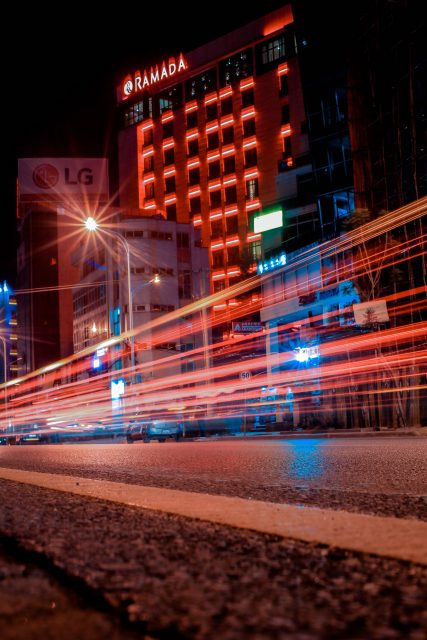 The Young Entrepreneurs Forum is a first step toward an increase in communication between young businesspeople and government in Ethiopia. With the number of new policies in the pipeline that will affect the development of Ethiopia's digital economy, there should be ample opportunity for these conversations to continue.
Fortunately, young people are already leading the way: In December 2020, following the three forums, several YEF members established the "Ethiopian Youth Entrepreneurs Association," (EYEA) one of the first such associations in Ethiopia led by young entrepreneurs for young entrepreneurs. CIPE and PCI supported the new association through the registration process, providing training and mentorship to the organization. The association currently has 180 members, and the mission includes promoting opportunities and advocating for developing youth entrepreneurship policy in the country; facilitating training, coaching, and mentoring for youth entrepreneurs; and mobilizing resources to support youth entrepreneurs.
To read more about some of the members of the Young Entrepreneurs Forum and their vision for Ethiopia, click here.