Corali Women's Business Resource Center – Making Dreams Come to Life
In late 2021, the Center for International Private Enterprise (CIPE) and the National Network of Managers' Groups (Red Nacional de Grupos Gestores – RNGG) established a Women's Business Resource Center, named "Corali", in Quetzaltenango, Guatemala. The center is a physical space which provides resources to local women to increase their participation and inclusion in the economy by addressing the unique barriers they face as entrepreneurs.
With the launch of the first cohort of the Emprende Mujer program for nascent women entrepreneurs, Corali welcomed 65 women who participated in bi-weekly workshops to develop the skills required to create, launch, and run a successful business. The 10-week program culminated in an Entrepreneurship Fair in Quetzaltenango's Gadzi park where several of the Emprende Mujer alumnae launched their brands to the community. Below we share the stories of two Corali beneficiaries who successfully transformed their businesses from ideas to reality.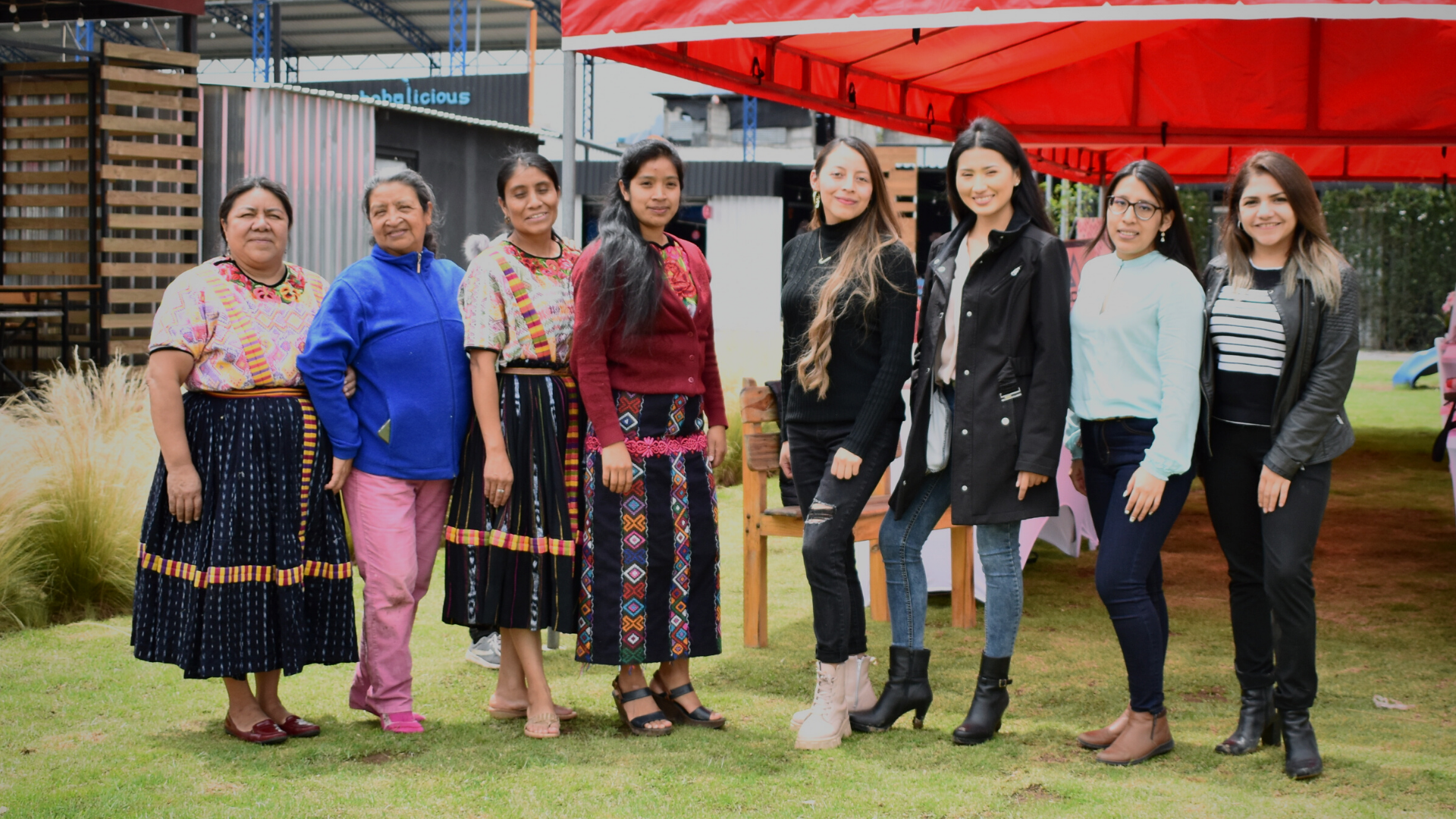 ---
Espacios Integrales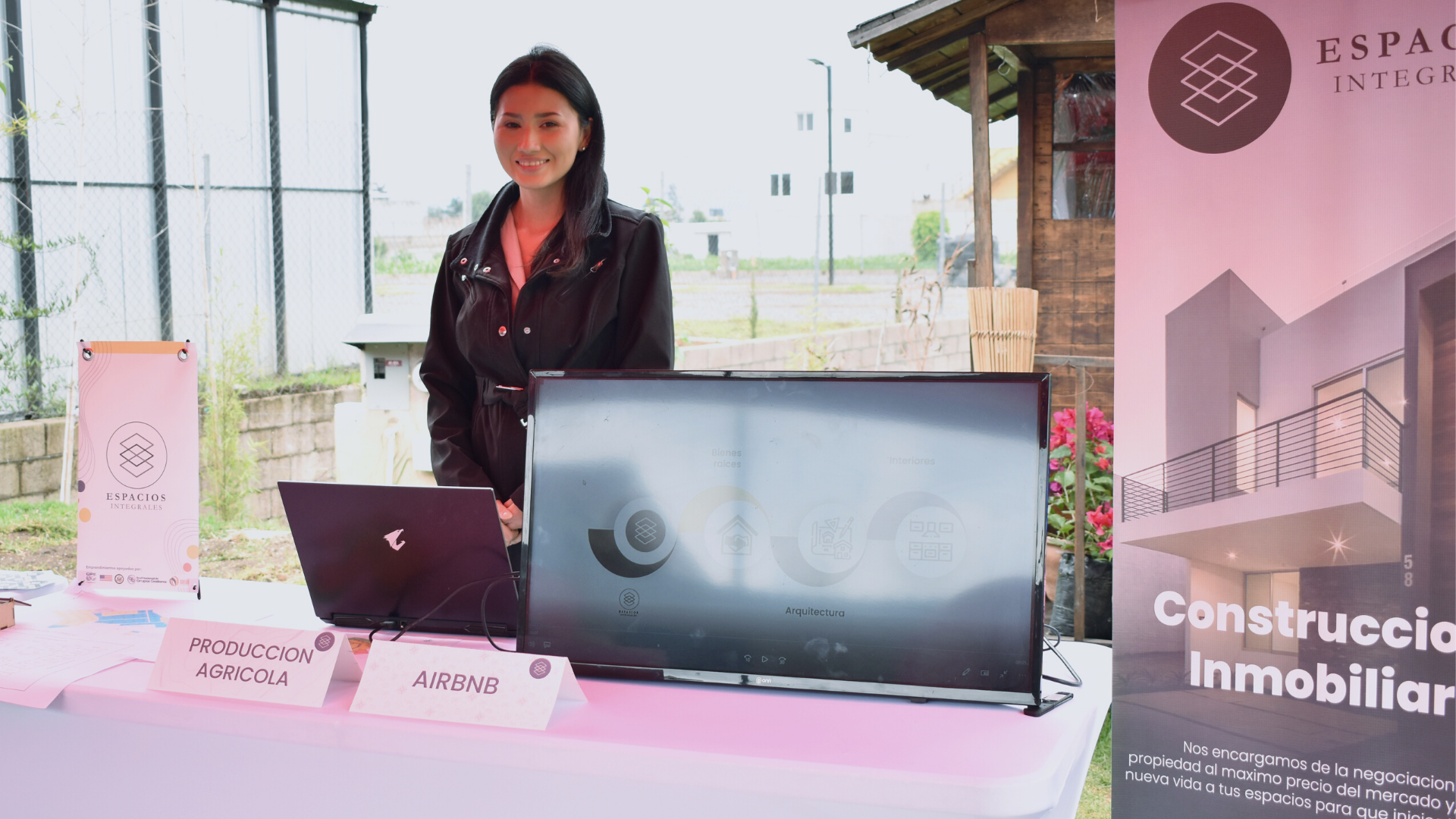 Raquel Coronado knew she needed to start a business when she lost her job with a real estate firm in Quetzaltenango during the Covid-19 pandemic. She registered for the first cycle of Emprende Mujer in hopes of making her dream a reality. As a veteran in the architecture sector, she was acutely aware of the industry trends, including repetitive services offered by different consultants, the high risk of scams, and the absence of female professionals. Through the Emprende Mujer program, she developed a business model that differentiated her services from the competition and built a client acquisition model that inspires trust in potential clients.
Her business, Espacios Integrales, utilizes innovative digital marketing strategies to publicize her first-class kitchen design services. Her strategy is to establish herself as an industry leader in kitchen design by integrating her personal brand into her business and providing free design tips and trends on her platforms. Coronado officially launched her business at the Entrepreneurship Fair in June and has already obtained two clients and hired a supporting staff member.
---
OneClean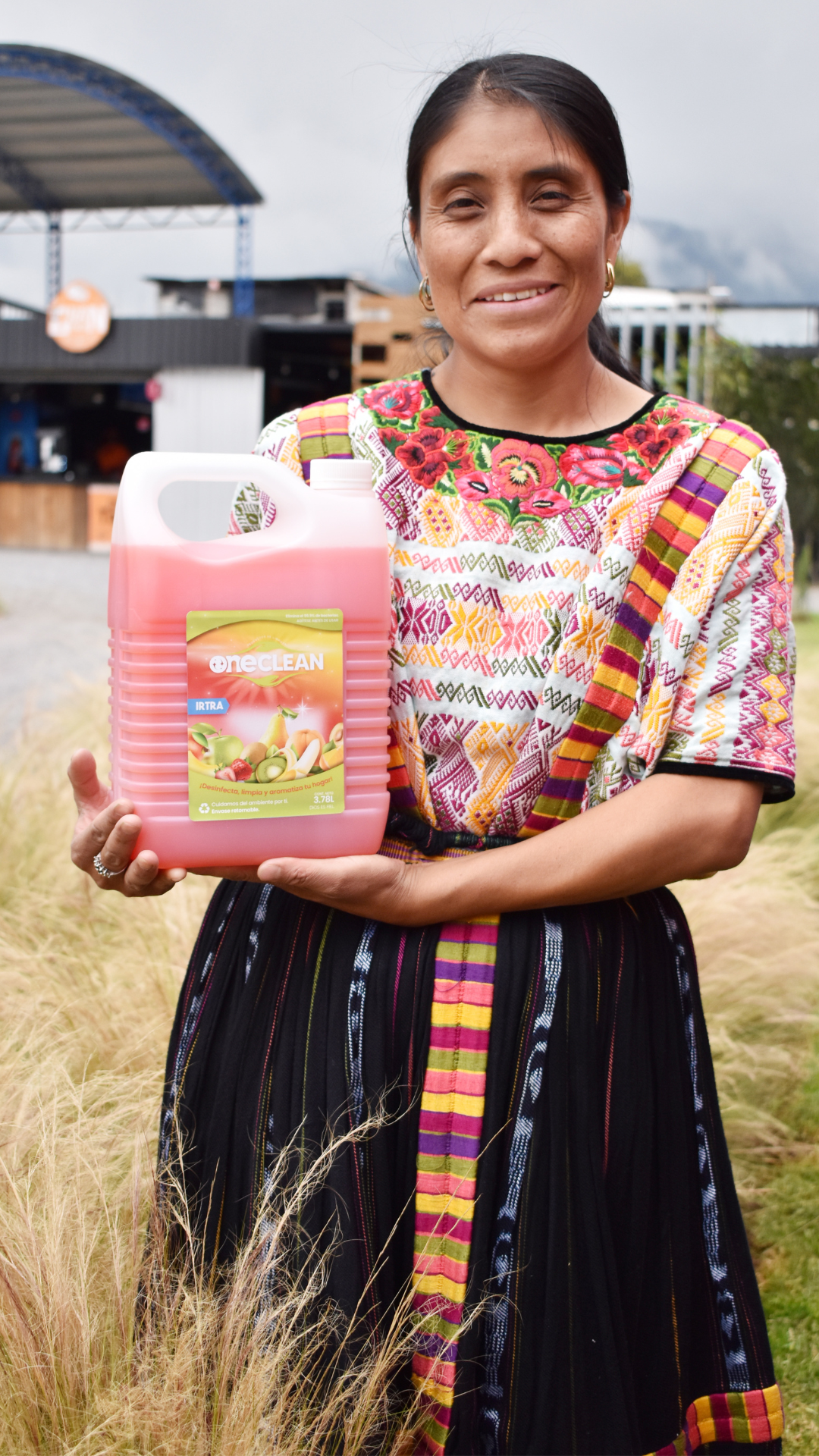 Onelia Jocol always knew she wanted to start a business. Born and raised in La Esperanza, 30 minutes outside Quetzaltenango, Jocol knew that becoming a businesswoman was the best way to support her household and set a positive example for her children. Prior to enrolling in the Emprende Mujer program, she made home cleaning products and sold them to her neighbors. Through one-on-one tutoring at Corali, Jocol decided to scale her business model beyond individual sales and expand the number of products she produces.
Jocol's newly branded product, OneClean, incorporates a recycling methodology at the production stage to counteract the environmental pollution that is associated with most cleaning products. The logo, branding guide, packaging prototypes, labels, and marketing plan all work in unison to communicate OneClean's unique scent, quality, and sustainability measures. Jocol participated in the Entrepreneurship Fair to launch her re-branded product and experienced a significant increase in demand during the following two-week period.
Watch cipe.org for more of these success stories from Guatemala, including how the Corali Center helped one woman transform her health-based services business and another turn her knack for design into a lucrative career.