Corali Women's Business Resource Center – Making Dreams Come to Life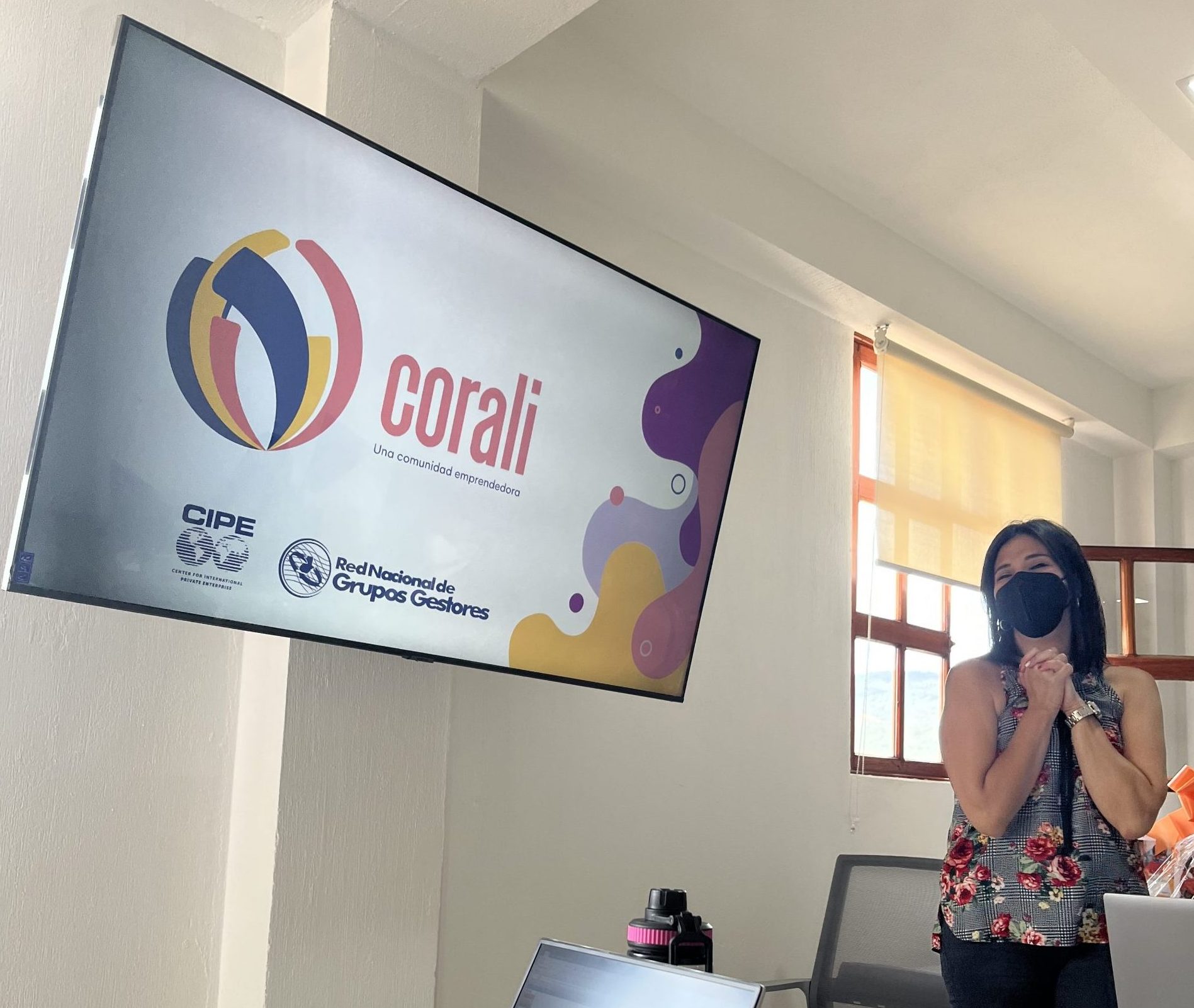 Over the past few months, we have shared success stories of the women alumni of CIPE's Women's Business Resource Center ("Corali") in Quetzaltenango, Guatemala. The center, founded in late 2021, is primarily led by four local women who embody Corali's commitment to women's leadership and economic empowerment. In this blog, we introduce Michelle, Maria Fernanda, and Maribel who work every day to ensure the 300+ Corali participants are supported in their entrepreneurship journeys.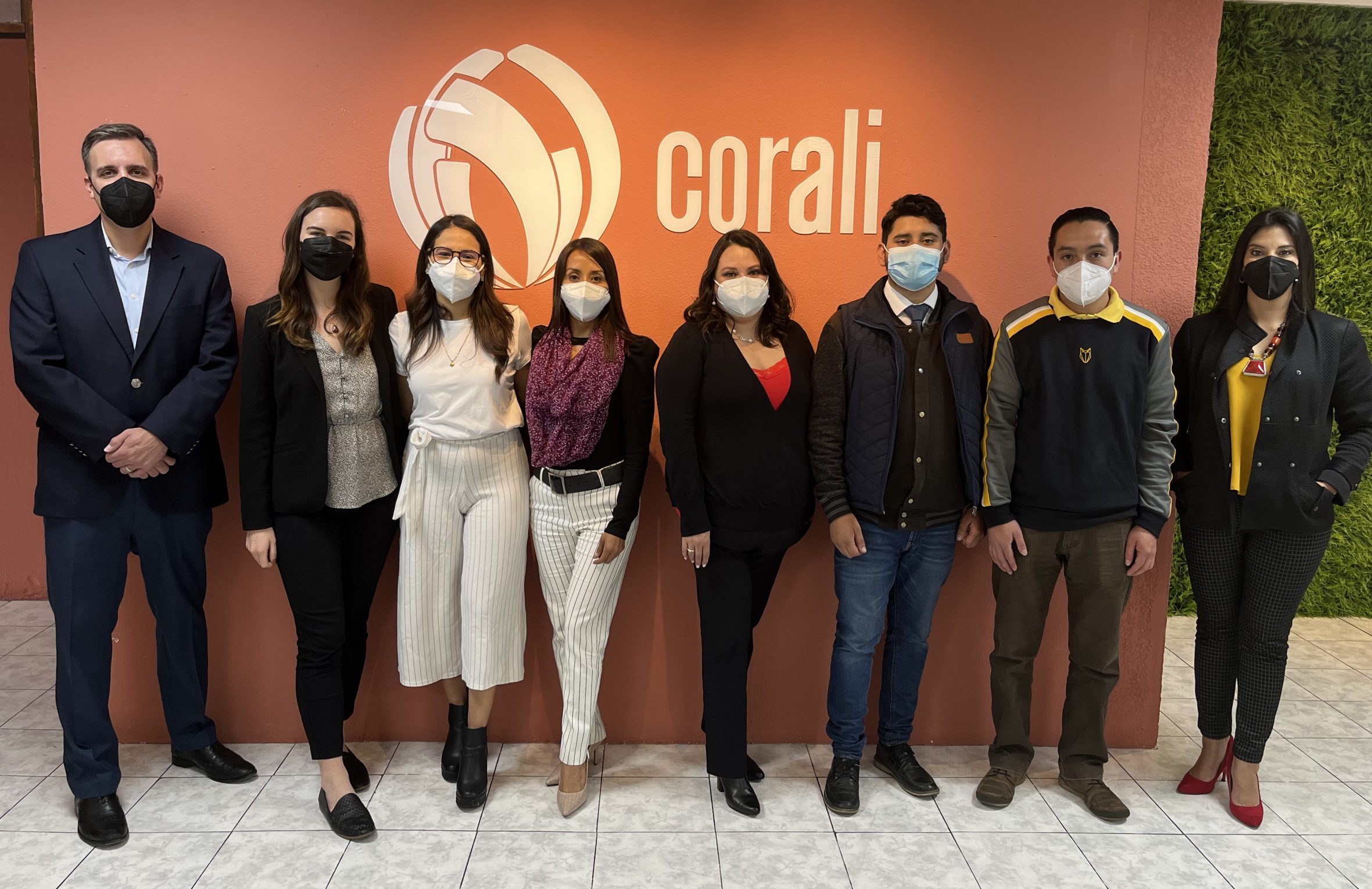 ---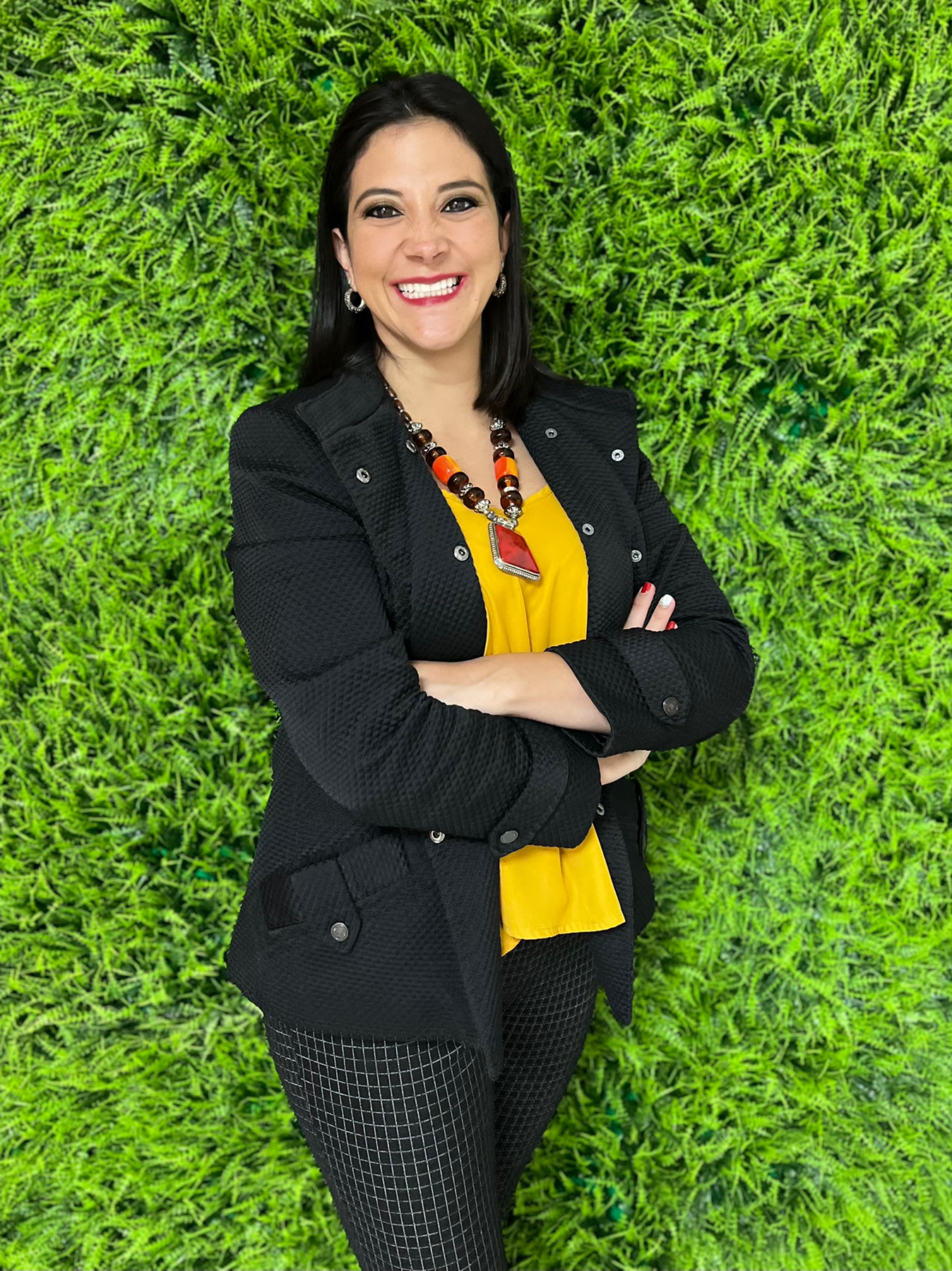 Michelle Licardie is the Director of Corali and leads the center's day-to-day operations including course design, external communications, recruitment, monitoring, and more. She is the single mother of a three-year-old daughter and self-described "faithful believer" that a woman can make her own way in the world. Prior to joining the Corali team, she had a 17-year marketing career dabbling in jobs spanning from local breweries to international technology companies to a teaching stint at her alma mater.
As soon as she saw a post about Corali on Facebook, she knew ("without romanticizing the matter") that she needed to leave her corporate job and work on this project focused on empowering women entrepreneurs.
Coming from the corporate world, Michelle intimately understands the "abysmal institutional gaps" in the private sector which limit women's abilities to pursue leadership opportunities and receive equal pay. At the entrepreneurial level, she notes that many women believe societal mistruths that women cannot be successful businessowners. By working at Corali, Michelle gets to "walk alongside" the beneficiaries in their journeys and see the "sparkle in their eyes" as the women realize what they're actually capable of as entrepreneurs.
In her own words, Michelle reflects: "I fall more in love with Corali every day. As a woman myself, as a professional, and as a mother, it moves me to see women come to the center and know they are taking steps to purse their dreams. Coming from a corporate world, I am used to working on goals and sales, but here at Corali each number we report represents a dream, a family, a person. That's what I like most."
Michelle deems Corali a "noble product in a high demand market" and testifies to the positive impact it's having on the local community. She dreams of a day when Women's Business Resource Center's are available to women entrepreneurs across the country and the region.
---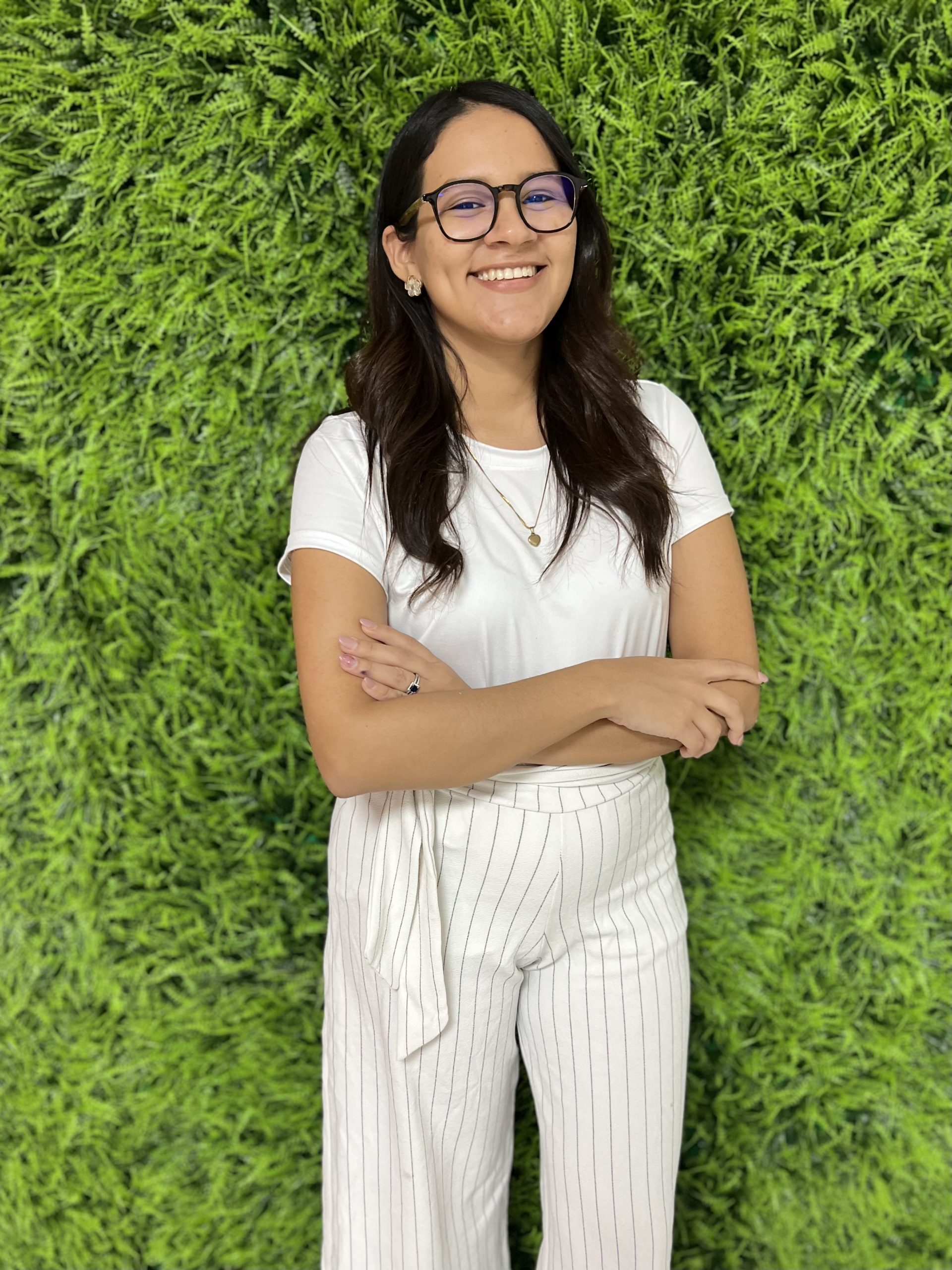 Maria Fernanda Gómez is the Lead Technical Advisor of the Emprende Mujer ("Entrepreneur Woman" in English) program at Corali which focuses on educating nascent women entrepreneurs. Originally from Retalhuleu department in southwest Guatemala, she initially moved to Quetzaltenango to attend university.
Maria Fernanda is an entrepreneur herself and manages her own business which creates digital strategies for companies across the country. While working at Vital Voices she learned about Corali and realized she had an opportunity to unite her love for entrepreneurship, business strategy, and women's empowerment under one umbrella.
As the principal advisor for the Emprende Mujer program, she plans and facilitates all the weekly group sessions for 60+ participants. Her favorite part, however, is providing individual consultations to participants who are ready to "evolve their passion from an idea to a business".
When asked what her favorite part of her job is, Maria Fernanda responded: "Being able to be in contact with the women is very enriching though the reality of the current environment for women here is quite shocking. I love keeping in touch with the entrepreneurs. They are constantly texting me with updates about their sales and new clients. It's beautiful to see them continue in their endeavors and see the results of their dedication."
Looking to the future, Maria Fernanda wants to continue expanding Corali's Mujer Extraordinaria program which provides holistic support for women entrepreneurs by focusing on the specific challenges they face. She believes that combatting the individual, social, and cultural barriers to women's entrepreneurship is a key to promoting women's economic empowerment overall.
---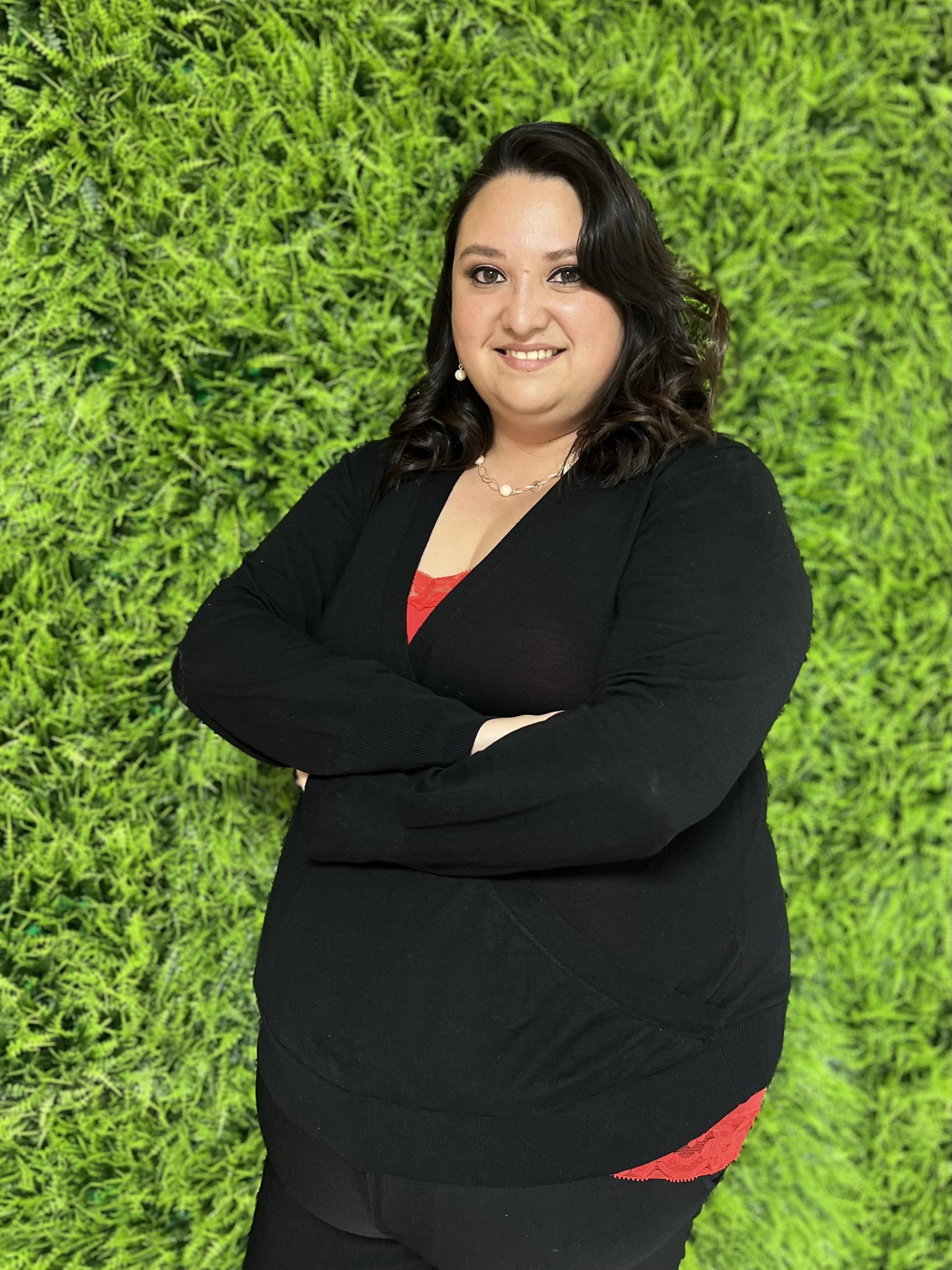 Maribel Mazariegos is the Lead Technical Advisor of the Mujer Empresaria ("Businesswoman" in English) program at Corali which focuses on scaling women-owned businesses. As the daughter of an entrepreneur and a lifelong teacher, Maribel finds joy in helping those around her succeed in their business endeavors. Joining the team at Corali propelled her into the "small percent of the population that has a job they truly love."
When she's not organizing the speaker series for the 50-person Mujer Empresaria cohort, Maribel spends her time conducting individual consultations with Corali beneficiaries who are ready to grow their already successful businesses. She describes the sessions as part-business advisory and part-life coaching as the two elements are inextricably combined in many cases. Women entrepreneurs in Guatemala face seemingly insurmountable obstacles, including domestic violence, unreliable childcare, and societal pressures. Maribel works alongside the women to develop action plans and face the challenges together.
A firm believer in Corali's mission, Maribel shared that she witnesses that "Corali provides a place where women can concentrate. They can bring their children to the nursery and feel safe here. Meanwhile, I can sit with the women, share knowledge, be an empathetic listener, and help them build towards their dreams."
As the number of Corali alumni grows, so do the number of new businesses and women business leaders in the community. Maribel envisions a future where Corali participants and alumni work together as a network to advance opportunities for women entrepreneurs across the country.
---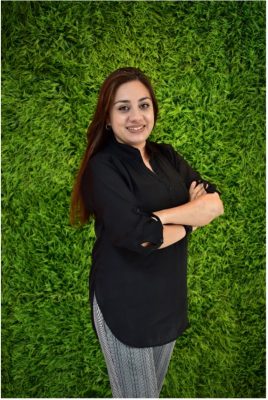 Andrea Oliva Martinez is the Junior Business Advisor for the Mujer Empresaria ("Businesswoman" in English) program at Corali, alongside Maribel. As a mother of two young children, Andrea dreams of leaving a legacy of empowering women for her children to follow. Working at Corali gives Andrea the opportunity to support other mothers who are faced with challenging obstacles, such as childcare responsibilities and lack of education, to achieving their dreams.
Given the overwhelming interest in Corali's business courses and advisory, Andrea was brought onboard in September 2022 to support 17 entrepreneurs with individual coaching and support. During the advisory sessions, Andrea focuses not only on building women's entrepreneurial capacity but also developing their individual identities, teaching entrepreneurs their rights as women in business, and sharing opportunities for personal growth. Andrea loves guiding her entrepreneurs to start their businesses in an organized manner and celebrating alongside them as the strategies result in increased growth and sales.
In addition to her work with the Mujer Empresaria program, Andrea leads the pilot mentorship program which Corali launched during Fall 2022. The program connects 10 Corali entrepreneurs to successful businessowners in the Quetzaltenango area. The goal is for the mentees to learn best practices and receive advice from their mentor, as well as for the mentor to be inspired by the mentee's energy and aspirations. Thus far, Andrea says, the program has been highly successful at facilitating lasting relationships between the mentor pairs and she's eager to see how the program evolves as it advances.
With every cohort of Mujer Empresaria at Corali, the number of applicants to participate grows. Andrea aims to be part of the solution to meet the increasing demand for Corali's services and support women businessowners to better their lives and that of their family through entrepreneurship.
Published Date: September 26, 2022