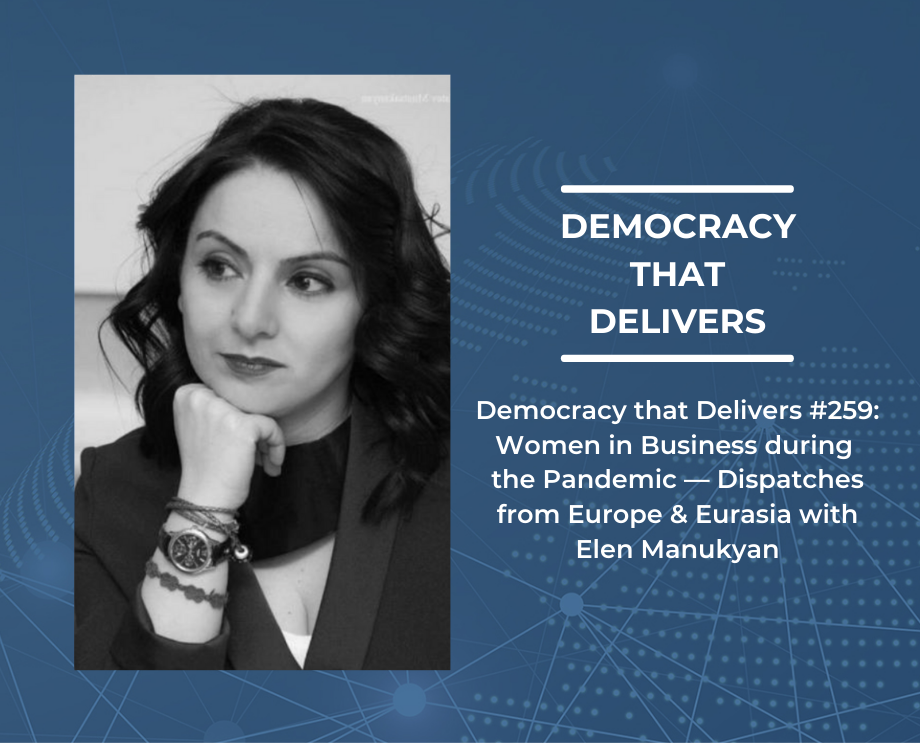 On this episode of Democracy that Delivers our host Ken Jaques and co-host Luiza Ayvazyan, a CIPE Program Officer located in Armenia, are joined by Elen Manukyan, Co-Founder & Program Manager at Fashion and Design Chamber of Armenia. The Chamber is a non-profit association founded in November 2017 by a group of Armenian designers with the mission to support Armenian fashion, design and textile sector development. Listen to learn more about how the fashion and textile industries have been impacted by COVID-19 and how businesses are learning and adapting.
---
Want to hear more? Listen to previous podcasts at CIPE.org/podcast.
Subscribe to the podcast on iTunes or your Android device.
Like this podcast? Please review us on iTunes