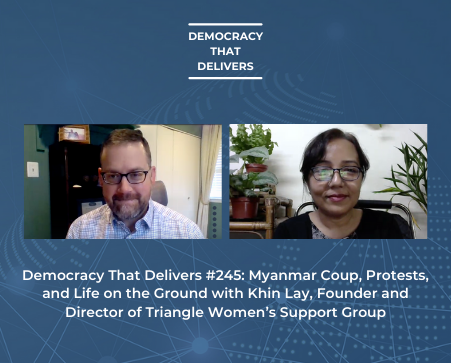 Myanmar, also known as Burma, is under the control of its army after a military coup overturned a free and fair election on February 1, 2021. On this episode of Democracy that Delivers we're joined by Khin Lay, a civil society leader living and working in the country; she shares an inside look at what is happening in the country and how the rest of the world can help. John Morrell, CIPE's Regional Director for Asia and the Pacific, appears as a guest host in this episode.
Want to hear more? Listen to previous podcasts at CIPE.org/podcast.
Subscribe to the podcast on iTunes or on your Android device.
Like this podcast? Please review us on iTunes