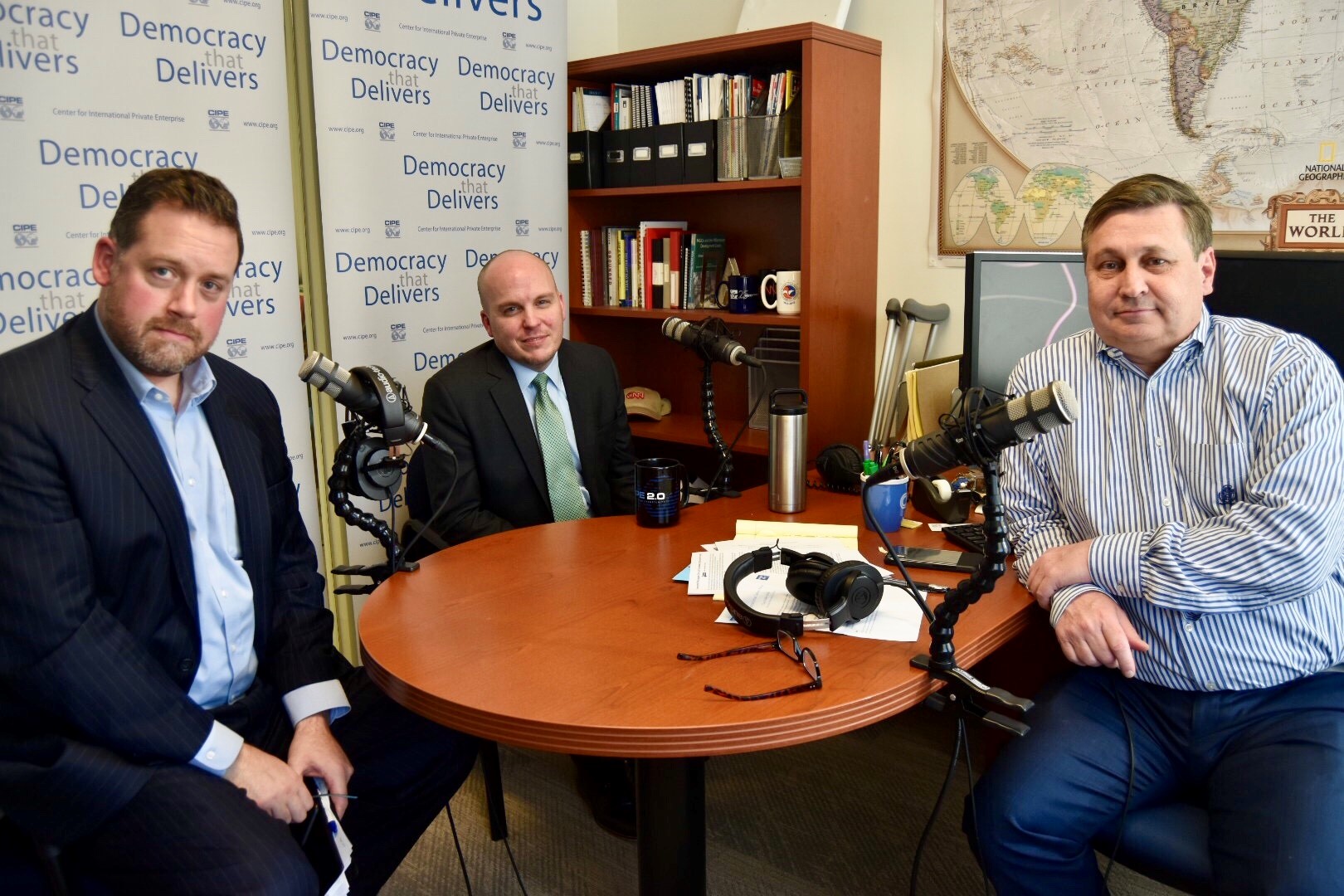 There seems to be a perception that democracy is on a decline, but Clay Fuller, a Jeane Kirkpatrick Fellow at the American Enterprise Institute feels this is incorrect. Democracy is not in crisis, instead, we have changed how we see and define it. In short, democracy is the game of rule, while autocracy is the game of survival.
Clay Fuller joins co-host John Morrell, Regional Director for Asia and the Pacific at CIPE and host Ken Jaques to talk about democratic and nondemocratic governments and how these systems are viewed today. Democracy can be defined as having uncertain political outcomes, having a focus on individual rights, and a focus on transparency and due process. Conversely, authoritarianism has more predictable political outcomes, more focus on collective rights, and a monopoly on political power with a lack of transparency. Listen on to learn more.
Want to hear more? Listen to previous podcasts at CIPE.org/podcast.
Subscribe to the podcast on iTunes or on your Android device.
Like this podcast? Please review us on iTunes.