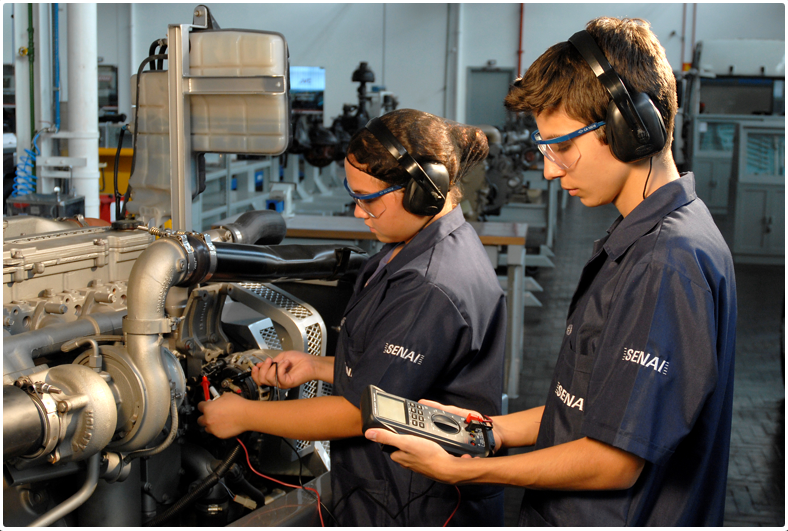 Brazil is still recovering from the worst recession in its history. The debilitating two-year slowdown that ended in 2017 left 14 million people unemployed—mainly young workers. But the country's oldest public-private partnership may be able to counter youth unemployment by supplying businesses with skilled young workers. During its 76-year existence, the National Service for Industrial Training (SENAI) has provided technical education to over 55 million students in 28 fields, including infrastructure, chemistry, and mechanics. "You need to be in line with industrial demand," remarked Frederico Lamego, SENAI's executive manager for international relations. "If our students are finding and retaining jobs, it means we are doing something right."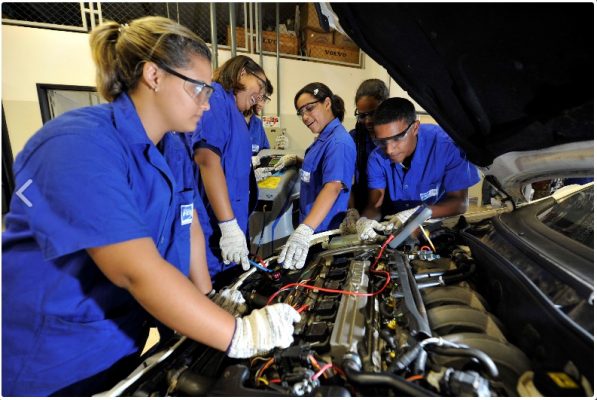 SENAI offers technical courses to people ages 16 to 21, as well as graduate and Ph.D. programs. Focusing on youth is pivotal in Latin America, where one in five people ages 15 to 24 neither work nor study. However, the challenge of creating economic opportunities for youth is a global one. When young people feel disenfranchised anywhere in the world, they can become susceptible to the influence of violent groups or even extremist ideologies. This is why the Center for International Private Enterprise (CIPE) focuses so heavily on the economic empowerment of young people through the development of professional skills. One noteworthy CIPE project can be found in the rural city of Quetzaltenango, Guatemala, where young entrepreneurs in creative fields gain expertise to enhance their business strategies through the Xelajú Naranja program. Like SENAI, CIPE aims to equip young people with training and education they may otherwise never come by, especially in rural areas.
Founded in 1942 by the Brazilian National Confederation of Industry (CNI), SENAI was the first instance of a public-private partnership in Brazil. Today, as the country's leading provider of technical education, SENAI operates more than 800 vocational training centers in Brazil, including mobile centers that reach students in remote areas where schools are harder to access. SENAI also runs centers in Cape Verde, Guinea-Bissau, Guatemala, Paraguay, and East Timor. The decentralized education and workforce development system strives to put students on a path to success by providing them with necessary tools and opportunities, as well as coordinating partnerships between training centers and private business associations.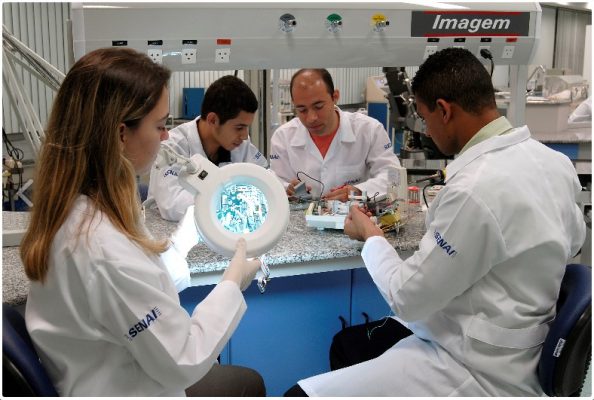 SENAI's students play an important role in developing Brazilian industries, which is due to the program's close relationship with the country's private sector, according to Lamego. Public-private partnerships are key to shaping the skills-based curriculum that prepares students for immediate employment and makes them sought-after by Brazilian businesses. To strengthen the future of workforce development in Brazil, SENAI plans to enhance efforts to increase both youth participation and employer engagement.
As a pioneer in the field of workforce development, SENAI could serve as a model for development organizations, businesses, and governments hoping to create public-private partnerships to boost economic growth and strengthen democracy through youth employment.
This blog post was inspired by a recent panel discussion hosted by the Education Program of the Inter-American Dialogue, a think tank based in Washington, D.C. dedicated to fostering democratic governance, prosperity, and social equity in Latin America and the Caribbean.
Lucia Jimenez is the Communications Intern with the Center for International Private Enterprise (CIPE).