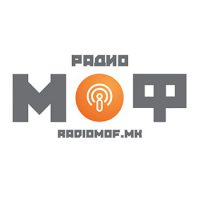 While traveling with CIPE Program Officer for Europe Martina Hrvolova to Macedonia in order to review CIPE's pilot entrepreneurship training program for the country's youth, representatives of the William Davidson Institute (WDI), Stephen Brand and Kristin Babbie Kelterborn, recorded a podcast with CIPE partner Youth Educational Forum (YEF) for their local radio platform "Radio MOF".
"When I meet with early stage entrepreneurs, I ask them, 'what's your dream in your life? What do you want to do? What do you want to be?' And once you find that out then you say, 'how can we help you get there?'"  –Stephen Brand
CIPE is working with its local partners in Macedonia to expand its pilot entrepreneurship training program for youth, while also working to encourage private sector support for youth entrepreneurship education.
Listen to the full podcast and read the story by Emilija Petreska on the "Radio Mof" website.