How do we engage the private sector? This question is being asked by governments, donors, and nonprofit organizations who see the inevitability of working with business on complex social challenges and yet struggle in finding ways to attract interest and steer cooperation. They want to do more with business even as they are unsure how to convert business models into social change.
Private sector engagement has risen to the top of the international development agenda, as reflected in the United Nations' 2030 Agenda, the Sustainable Development Goals, and the Addis Ababa Action Agenda on financing for development. The latest statements include USAID's Private Sector Engagement Policy and the Kampala Principles. So what comes next in the way of practical implementation? Where does one begin?
First, it must be recognized that there are many modalities for engaging the private sector: from public-private partnerships and blended finance to public-private dialogue, inclusive business, and strategic alliances. The global and local private sector bring far more than just project financing to the table: they are the engine of economic growth and job creation, as well as a source of expertise, innovation, and sustainable business models.
Next, one needs a model for change, one which takes into account private sector motives and strengths, and which aligns actors in ways that grow capabilities and trust. For 35 years, CIPE has engaged the private sector in promoting democratic governance and market reform. This history of partnerships for change has forged our values of local ownership and inclusion along with our core competencies. While CIPE draws on multiple modalities to empower and mobilize the private sector, these are linked by a shared model of change across our programs. This paper summarizes CIPE's model in order to illustrate different facets of engagement and the advantages of a systematic approach.
Co-creation: Where Partnerships Are Born
One of the greatest challenges in private sector engagement is to identify shared interests and align objectives. Too often, development partners and governments treat the private sector as an implementer and a funder, but not as a stakeholder and source of expertise. "Engage early and often" is the first principle laid out in USAID's new policy. Through upstream engagement and relationship building, public and private sectors can identify shared interests and common goals that form a solid basis for co-operation. Co-creation of solutions aligns efforts and capitalizes on the private sector's self-identified incentives.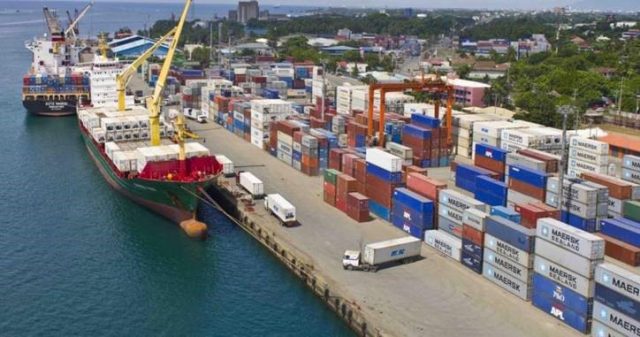 The Global Alliance for Trade Facilitation—of which CIPE is a lead implementer—has a unique process for 'co-creation' where the private sector is an equal partner to government in designing and delivering projects. Governments and the private sector help to identify trade bottlenecks on which they are willing to work together for reforms. The private sector has contributed USD 3.88 million of in-kind technical support for trade facilitation reforms that are commercially relevant and supportive of inclusive growth and poverty reduction. For example, the alliance created a modern risk management system for inspections of food, medicine, and medical devices at Colombia's borders.
In each country where we work, CIPE's strategy is informed by local champions of change. Since 2012, CIPE has facilitated the Egypt Tomorrow Economic Forum, a diversified group of mostly young Egyptian entrepreneurs. This group has developed an economic vision for Egypt and originated many policy ideas such as the cashless economy. In conflict-affected areas of Colombia, CIPE and its partners held local-level dialogues with the private sector, local communities, and civil society representatives. These dialogues covered the role of companies regarding social development in the region, the conditions to attract responsible business investments and ideas for sector-based public-private partnerships and strategic alliances for workforce development.
With a strategy in place, the CIPE model proceeds through three interrelated phases of capacity building, engagement within and across sectors, and harvesting results. The phases present multiple facets of private sector engagement, allowing for partnerships with different types of business, on different objectives, in developing country contexts. This model has advantages over many other approaches in that it concentrates on longer-term change, prioritizes incentives and relationships over transactions, and connects stakeholder contributions with an outcomes-focused orientation. The stages, as described below, are: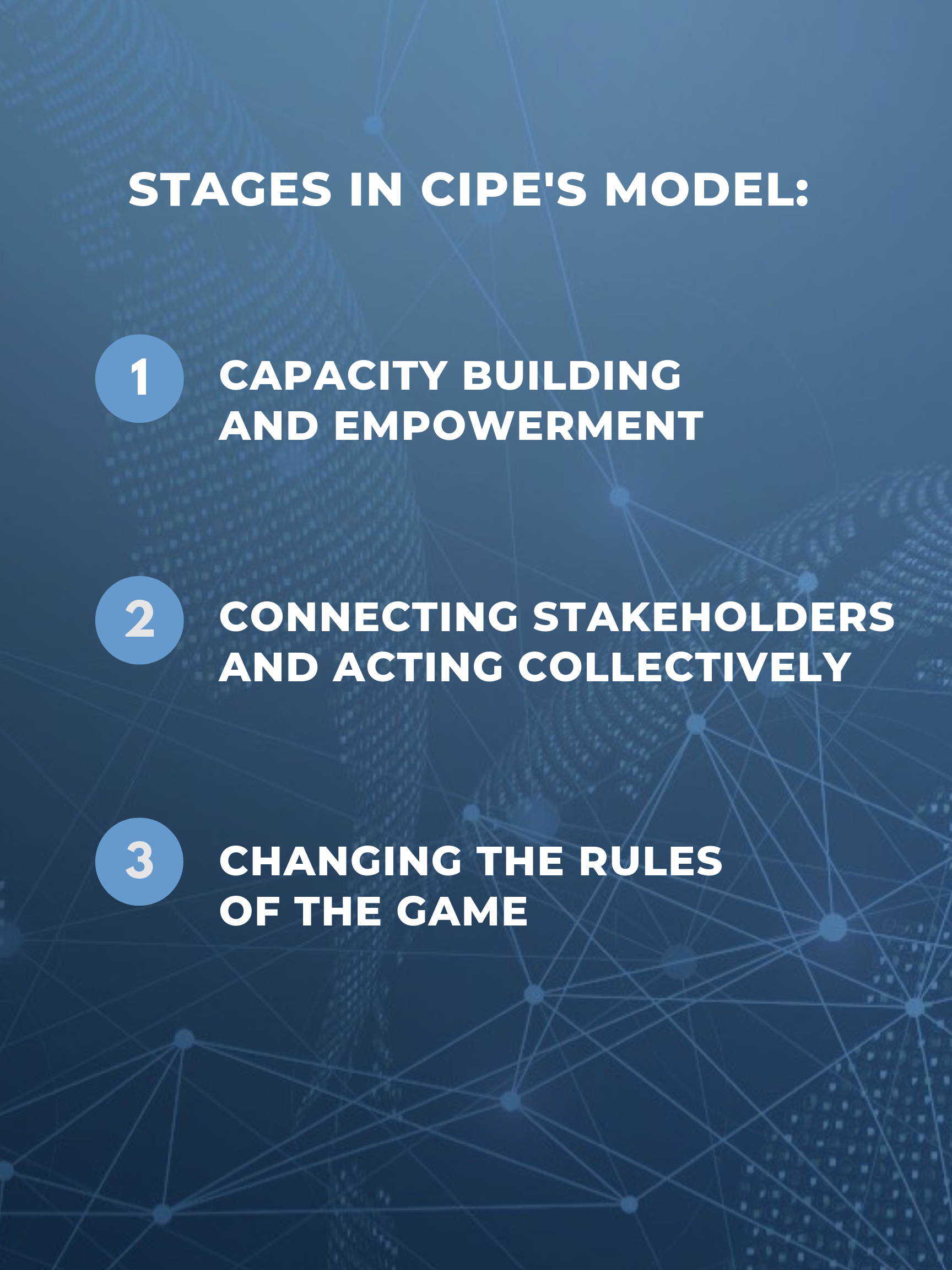 1. Capacity Building and Empowerment
Investments are required in the capacity of private actors to collaborate. Effective engagement by business depends on the presence of strong business membership organizations and technical support. It further depends on equipping diverse business actors—including women, small business, entrepreneurs, and marginalized constituencies—with the skills, information, and confidence to contribute to joint initiatives.
CIPE experts and affiliated trainers, many of them recognized by the US Chamber's Institute of Organization Management and certified by the American Society of Association Executives, have worked with hundreds of business membership organizations (BMOs) around the world on issues such as BMO governance, strategic planning, membership engagement, service delivery, and communications and advocacy. CIPE and USAID Local Enterprise Support (LENS) partnered with 11 Jordanian associations to strengthen their organizational capacity and enhance their services to micro and small enterprise members. As a result, total partner association membership increased by 340% and 6,235 business linkages were generated. In Ethiopia, CIPE trained over 90 chambers, business associations and civil society organizations and in 2016 established the Ethiopian Chamber Academy. In Georgia, as a subcontractor on the USAID-funded Governing for Growth project, CIPE built the Economic Policy Advocacy Coalition of 70 associations and chambers.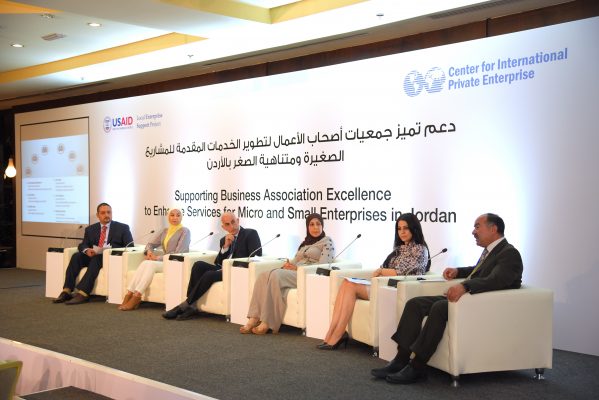 CIPE recognizes that women themselves must play a role in implementing reforms to level the playing field. Our Women's Business Agendas are advocacy tools which have led to collateral-free and low-interest loans to women entrepreneurs in Bangladesh, Nepal, and Sri Lanka. CIPE uniquely focuses on networking and mentorship among women's chambers and business associations, especially since 2012 through a network of women leaders of South Asian business organizations. At a Women's Business Resource Center in Papua New Guinea supported by the U.S. State Department and Australia's Department of Foreign Affairs and Trade, CIPE provides a safe place where women of all backgrounds can obtain educational opportunities with local universities and train with established entrepreneurs.
2. Connecting Stakeholders and Acting Collectively
For business to realize its full transformative potential, it must engage with its stakeholders and the communities within which it operates. Making these connections entails dialogue, coalition building, platform building, and ultimately collective action across sectors. At the heart of such efforts is finding common objectives, cultivating relationships, and creating spaces to work together.
Public-private dialogue (PPD) is a structured, participatory, and inclusive approach to policymaking, typically geared toward improving the business climate and bolstering competitiveness. In Kenya, examples of PPD platforms started by CIPE partners that endure today include: the Presidential Roundtable, Ministerial Stakeholders Forum, Council of Governors Forum, regional forums, and county budget forums. CIPE introduced the National Business Agenda process to the Kenya Private Sector Alliance (KEPSA) and the Kenyan President has since requested updates on the agenda's progress at annual roundtables. A similar business agenda process that CIPE introduced to Bahrain produced reforms in the competition law, insolvency, and business registration. And in Afghanistan, CIPE established provincial advocacy task forces in Balkh, Herat, Nangarhar, and Kandahar, which successfully advocated for tariff policy reforms, land provisions, industrial park resourcing, and an improved business environment for women.

At the community level, CIPE convenes ecosystem actors around a shared vision for local entrepreneurship. In the western highlands of Guatemala, CIPE and a consortium of ecosystem actors are strengthening youth engagement in local economic development with a focus on creative industries. The consortium has made possible collaborative spaces for entrepreneurship, cultural festivals, forums with mayoral candidates, and local economic planning, in a community where civic actors did not actively engage public officials before.
Businesses can participate in local governance, too, as in the Philippines' Performance Governance System for community-based planning. One participating city, San Fernando Pampanga, increased the volume of resources mobilized through public-private partnerships from 19 million Philippine pesos (PHP) to nearly PHP 150 million, and the length of time required to register a business fell from two weeks to two hours. As a result, the city was able to double its spending on elementary education.
3. Changing the Rules of the Game
The rule of law and effective institutions are key to company survival, attracting investment, and sustainable development. Whether it comes to competitiveness reforms or codes for responsible business conduct, quality companies seek a level playing field. Societies with open markets and the rule of law foster freedom and security, allowing businesses to innovate and invest.
CIPE aims to improve the operating environment for businesses by building the institutions of a market economy, reducing barriers to doing business, and promoting an inclusive entrepreneurial culture. CIPE's Egypt Tomorrow Economic Forum and our partner the Federation of Economic Development Associations made several policy recommendations that were adopted by Egypt's Ministry of Trade and Industry and the government body regulating industrial activity. These reforms facilitated registration and licensing for factories, unified procedures for SMEs under one entity, secured representation for SME association leaders in the ministry's Advisory Councils, and eliminated personal liability for owners of sole proprietorship companies. Advocacy by Ukrainian associations trained by CIPE has led local governments to eliminate, mitigate, or forestall 103 corruption risks, and CIPE has trained at least 190 regional government officials on regulatory impact analysis, anti-corruption expertise, and regional development.
When firms adhere to best practices of corporate governance and anti-corruption compliance, countries build transparent and resilient economies characterized by ethical business practices. CIPE promotes private sector reforms through voluntary standards, compliance training, and responsible corporate citizenship. Past corporate governance initiatives include developing a registry of independent directors for Ukraine, rating more than 170 listed companies in the Philippines on a scorecard, revising Pakistan's Code of Corporate Governance for listed companies, and developing the Elapedia app with information on governance practices of listed Latin American companies. In Thailand with CIPE's technical support, the Institute of Directors launched a Coalition against Corruption in 2010. Over 300 of the coalition's companies have undergone a third-party audit that certifies the presence of a robust anti-corruption program.
Conclusion
Deciding where and how to engage the private sector can seem a daunting task. However, if one conceives of engagement as preparing and mobilizing the private sector to change the rules of the game, this helps to structure choices regarding modes of engagement, scaling, inclusion, and sustainability. The model is adaptable and can be applied to multiple problems—local or industry-wide, public or private—so long as the private sector has a stake in them. In fact, CIPE's approach should be seen as complementary to other approaches to engagement. Whether the goal is to mobilize resources, support social innovation, or change behaviors, harnessing collective action by the private sector to change the playing field can alter the equation for the better.
Published Date: August 30, 2019