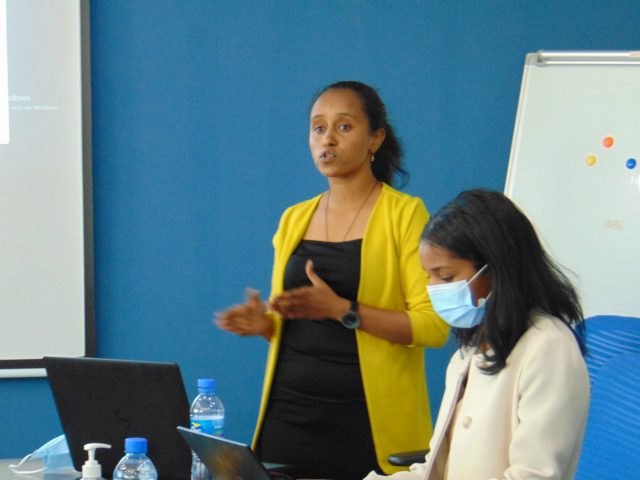 On February 25 and 26, the CIPE Civic Engagement Hub in Ethiopia hosted its first pitch competition in Addis Ababa. The CIPE Civic Engagement Hub is an incubator and resource center for Ethiopian civil society organizations based in CIPE's East Africa Regional Office in Ethiopia. The Civic Entrepreneurship Pitch Competition aims to provide seed-funding to recently established civil society organizations and social enterprises to help them sustainably grow and advocate for reform.
From 2009 to 2019 the space for civic participation in Ethiopia was extremely limited. A change to the law in 2019 has created new opportunities for civil society groups to get involved. However, after nearly ten years of restrictions  many CSOs are needing to start from scratch – developing new organizations and best practices. 
"It can be difficult for new Ethiopian CSOs, particularly those led by young people, to access funding and project opportunities," said Hailemelekot Asfaw, Director of the East Africa Regional Office. "The pitch competition is a way to allow newer CSOs to develop and implement their own projects, while they simultaneously work with CIPE on sustainable models for growth, communications, and financing." 
During the competition, ten finalists presented their project ideas to a panel of judges representing the African Union Commission, the African Civic Leadership Program, and Social Enterprise Ethiopia. The winners of the pitch competition are as follows (alphabetical order):  
Amhara Women's Federation

 (AWF)

: 

The Amhara Women's Federation is 

the newly established, umbrella organization representing the Amhara Women

's

 Association, the Amhara Women 

Authors

 Association, 

the Amhara 

Womens

'

 Trade Association, 

and the Amhara

 

Womens

' Disability Association

.

 As a representative of all 

four

 organizations, AWF will 

advocate to close implementation gaps

 in a regional policy reform initiative focused on women's economic empowerment.

 

 

 

Center for Justice

 (CJ): 

A

 non-profit based in 

Adama

, Center for Justice is

 dedicated to the advancement of rule of law, human rights & democratic governance in Ethiopia through a mix of advocacy, research, and practical programs with a focus on crim

inal justice reform.

 CJ will

 work 

to 

strengthen the organization's financial sustainability 

while working to support

ing criminal justice reform.

 

 

Ethiopian Innovators Association

 (EIA)

: 

F

ounded to addres

s barriers

 to inclusivity and growth

 in 

Ethiopia's burgeoning start-up sector, the Ethiopian Innovators Associatio

n will focus on

 increasing access

 to innovation spaces and policy 

conversations

 for 

people

 with disabilities.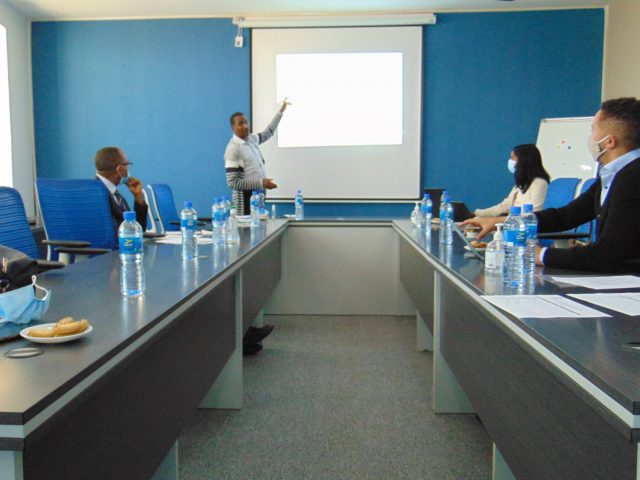 Winners will receive grants from CIPE up to $7,000. During the next 6 months, grantees will implement their projects with support from CIPE and the global network of CIPE experts.  
In Ethiopia, CIPE works with private-sector organizations to promote market-based economic reform and participatory political dialogue on matters of economic policy. To date, CIPE has supported more than 100 private sector and civil society organizations across all of Ethiopia, from Addis Ababa and the highland states to emerging regions like Afar, Somali, Benishangul-Gumuz, and Gambela. A non-profit affiliate of the U.S. Chamber of Commerce and core institute of the National Endowment for Democracy, CIPE currently implements 130 programs in 50 countries around the world. 
For more information on this initiative, contact the CIPE Communications Department at communications@cipe.org or civicengagementhub@cipe.org.
Published Date: March 09, 2021