About the Event
In recent years, the role of business has shifted from purely maximizing profit or shareholder value to taking into consideration the sustainability of a company's policies and operations. The management of environmental, social, and governance (ESG) issues has moved beyond Corporate Social Responsibility (CSR) departments to a core strategic priority throughout organizations. This shift is backed by evidence that ESG factors are becoming valuable to a company's resiliency and success, both in the short and long term. More recently, we have seen more evolution as companies also switch their operations towards producing a positive impact to society, directly supporting the achievement of the Sustainable Development Goals (SDGs), which at its core is a broad recognition that companies have an outsized role in delivering solutions to global problems.
As companies, investors, customers, regulators, and other stakeholders increasingly focus on the positive contributions that businesses can deliver to society, ESG standards should improve, expand, and offer a clearer lens into the solutions we need to achieve the SDGs. This webinar will look into the critical value of ESG in businesses particularly for Micro, Small and Medium Enterprises (MSMEs). It will also explore the latest developments and best practices in sustainability and how success in the sector will require cross-collaboration, innovation, local engagement, and mainstream awareness.
About the Speakers

Dr. Magno is a Senior Fellow and the Founding Director of the La Salle Institute of Governance. He is an Associate Professor, former Chairperson of the Political Science Department, and former Director of the Social Development Research Center at De La Salle University. He obtained his B.A. and M.A. in Political Science from the University of the Philippines, and his Ph.D. in Political Science from the University of Hawaii on an East-West Center Fellowship. In 2000, he received an Outstanding Young Scientist Award from the National Academy of Science and Technology of the Philippines. He is also listed as one of the Top 200 Scientists based in Philippine Institutions of The Webometrics Ranking of June 2016. He has taught and conducted research at Florida State University, University of Reading, Waseda University, Hiroshima University, University of Hawaii, University of the Philippines, the Development Academy of the Philippines, and St. Scholastica's College.

Ms. Maria Victoria Tan is the current executive director of Ayala Corporation's Group Risk Management and Sustainability Division. As executive director, she provides leadership in the embedding of risk management processes and sustainability strategies and practices of Ayala Corporation and oversees its overall sustainability reporting (GRI 4.0). Vickie is a seasoned professional in the areas of enterprise risk management, auditing, financial accounting, operational accounting, call center operations and administrative operations. She had worked within the region when she was employed as international auditor by USAID Manila and in Indonesia and Brunei when she was employed by Djajanti Group of Indonesia.

Fabienne Michaux is the Director of SDG Impact, a flagship initiative of the United Nations Development Programme (UNDP) focused on mobilizing private sector capital in support of the achievement of the Sustainable Development Goals (SDGs). SDG Impact emphasizes experimentation, innovation, and partnerships as it focuses on developing prototype products that are being tested, refined and brought to market. These products include standards for how investors and enterprises integrate impact management and contributing positively to the SDGs in their internal practices and decision-making, an assurance framework and SDG Impact Seal for enterprises and investors to have their impact management practices assured against the Standards by independent accredited assurers, and SDG Investor Maps that translate relevant country level SDG gaps and priorities into private sector investment opportunities. Fab joined the SDG Impact team 2019 and is the lead developer of the SDG Impact Standards. She is the co-chair of the Australian Advisory Board on Impact Investing and recently co-chaired the Australian Sustainable Finance Initiative's working group on making better decisions (standards, data, frameworks and tools) and was a contributing author of the final report: Australian Sustainable Finance Roadmap: A plan for aligning Australia's financial system with a sustainable, resilient and prosperous future for all Australians (2020). Fab previously enjoyed a 30-year executive career, including 22 years with S&P Global in the Global Ratings division where in her final role she was the Australian Country Head and Head of Developed Markets Asia-Pacific. She is also an experienced non-executive director who holds, and has held, numerous board positions in the housing, education, financial and arts sectors and is a part-time Professor of Practice (Finance) at Deakin Business School.

Michele Crymes is a Program Officer with the Anti-Corruption & Governance Center, where she works on a variety of global transparency and integrity initiatives. The Center focuses on developing nimble, evidence-based anti-corruption programming for countries with new, pro-reform leadership. Crymes plays an integral role in a pioneering approach to corporate compliance that supports companies seeking to manage corruption, labor, and environmental responsibilities and liabilities. Prior to joining CIPE, Crymes worked as an investigative attorney ensuring U.S. Foreign Corrupt Practice Act compliance for multinational companies based in Mexico, Brazil, and Peru. Crymes also developed rule of law and human rights programming in the Philippines, Fiji, and Vietnam as a Program Manager with the American Bar Association's Rule of Law Initiative. She also managed USAID-funded anti-corruption and rule of law programs in Colombia, East Timor, and Central America for Washington, DC-based Management Sciences for Development. She holds a JD from Wisconsin Law School, as well as an MA in International Relations & Politics from Marquette University.

Ryan Evangelista is the Philippines Country Director of the Center for International Private Enterprise. He has more than two decades of professional experience as a development specialist, and chamber of commerce executive. Ryan also serves as a trainer at the ITC-SME and Trade Academy in Geneva, and faculty member of the joint ISA-University of Asia and Pacific Young Leadership and Governance Program. He previously served as chairperson of the Philippine Chamber of Commerce and Industry (PCCI) Corporate Governance Committee and steering committee member of the Free Enterprise and Democracy Network (FEDN). He also previously worked with IFC-World Bank as investment policy reform adviser, USAID/Philippines as economic growth and trade specialist, consultant at International Trade Centre, ASEAN Secretariat and Economic Research Institute of ASEAN and East Asia, executive director of Australian-New Zealand Chamber of Commerce, and deputy secretary general of PCCI. Ryan's expertise includes institutional strengthening and benchmarking, stakeholder engagement, advocacy, public and corporate governance, and international trade policy. He obtained his MA in International Relations from the Fletcher School of Law and Diplomacy-Tufts University, in Boston, Massachusetts, and BS in Business Economics from De La Salle University-Dasmarinas. Ryan was recognized by Development Executives (Devex) as one of Manila's 40 most influential international development leaders under the age of 40.

Frank Brown is the Director of CIPE's Anti-Corruption & Governance Center. The Center focuses on streamlining CIPE's existing programming and exploring innovative approaches based on new partnerships, economic trends, and law enforcement priorities. Before the launch of the Anti-Corruption & Governance Center, Brown covered a portfolio that included Central Asia, Ukraine, and Russia. In Russia, he launched an anti-corruption program aimed at regional, mid-sized businesses and enlisted the support of multi-national corporations doing business in Russia. In addition to his work in Eurasia, Brown worked on cross-regional trade programming with the Global Alliance for Trade Facilitation, of which CIPE is an implementer. More recently, Brown has been working on a diverse portfolio that includes the development and implementation of programs related to governance writ large, with a special emphasis on reducing the corrosive effect of corruption. Prior to joining CIPE, Brown spent 15 years as a journalist, the last 11 of them based in Moscow, where he was the bureau chief for Newsweek magazine. Throughout his journalistic career, Brown reported on conflicts in Russia, Serbia, Kosovo, and Sri Lanka, as well as on business, politics, and religion. He is a Certified Compliance & Ethics Professional with the Society of Corporate Compliance and Ethics.
About the Partnering Organization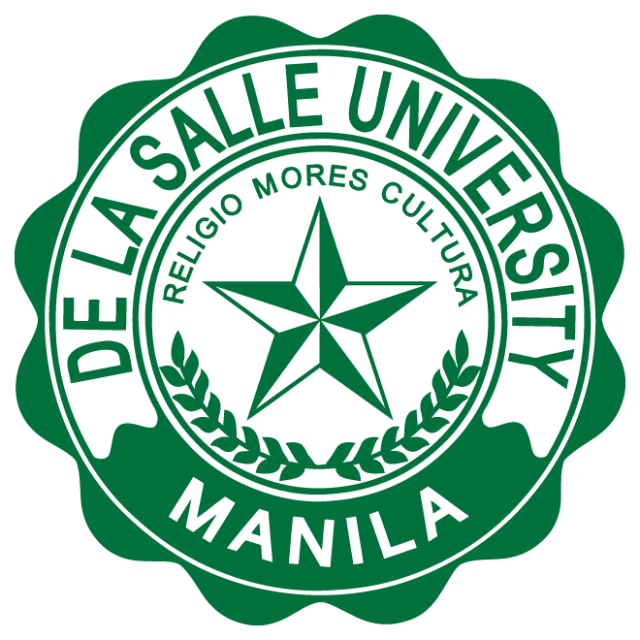 The Jesse M. Robredo Institute of Governance (formerly La Salle Institute of Governance) is a research and training unit based at the College of LiberalArts (CLA), De La Salle University. It aims to be a center of excellence in implementing governance research and training in partnership with local and international institutions. For almost twelve (12) years now, the Institute has implemented activities, projects, and programs that are innovative and effective in creating knowledge products and developing capacity among key stakeholders. The Robredo Institute has likewise conducted initiatives that have to do with strengthening performance, participation, transparency, and accountability in governance systems across the public-private divide.
Location
Zoom & CIPE DC Facebook