Entrepreneurship has the power to transform lives. When women are given the necessary support and resources, their businesses can thrive, and they can become more active members of their communities. María Ixchajchal and Monica Rodas are two entrepreneurs who took advantage of resources provided by CIPE's Women's Business Resource Center (called "Corali") in Quetzaltenango, Guatemala. Both women overcame challenges and achieved success with the help of Corali's entrepreneurship support services.
María and Monica are both participants in the Mujer Empresaria program at Corali which is designed for women businessowners of micro-, small-, and medium-sized enterprises (MSMEs) who have demonstrated interest in growing their businesses. This program offers both mentorship and networking opportunities for participants. Business and entrepreneurship experts provide businesswomen with advice and technical assistance, as well as facilitate events for them to connect and share their individual journeys.  The stories of these women demonstrate the importance of targeted assistance and mentorship in empowering women entrepreneurs.
---
María Ixchajchal is the co-founder of LOVE&TE Shop which sources fresh, organic tea from local suppliers in the western region of Guatemala.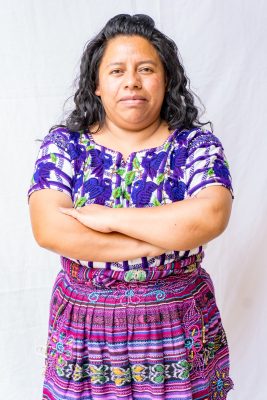 Despite Maria's dedication to her business, she faced challenges in effectively communicating her brand and maintaining an active social media presence. She enrolled in the Mujer Empresaria course at Corali to seek strategies that would propel her business forward. Through the support services, María identified the need to create a comprehensive communication plan and enhance social media management. Corali advisors provided training for María and her team on how to effectively leverage the company's online platforms. They received guidance on photography techniques and how to use user-friendly design tools to create engaging visual content, as well as training on market segmentation, social media management, and strategic planning. By implementing digital marketing strategies and targeting its defined market, LOVE&TE experienced a 38% increase in sales, expanded its distribution network, and gained new points of sale after working with Corali.
---
Monica Rodas is the founder and owner of Monik Detalles, which specializes in handmade artisanal goods such as personalized wood and resin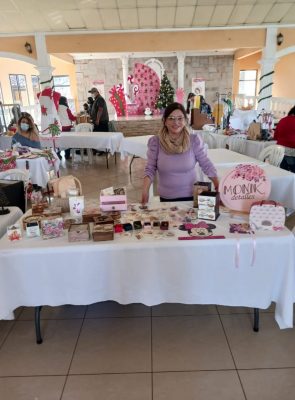 products. She embarked on her entrepreneurial journey after stepping away from the corporate world, seeking an opportunity to pursue her passion for creativity. However, Monica faced challenges in gaining visibility for her new business and attracting customers. She enrolled in the Mujer Empresaria course at Corali in hopes of transforming and growing her business. With the support of her Corali advisor, Monica evaluated market trends to determine the most in-demand products and identified the need to enhance social media presence and stock management. Monica participated in Corali's Technical Digital Training which taught her strategies to enhance her social media management and develop a comprehensive business plan. As a result, Monica clearly defined her business' vision and mission, conducted a market segmentation, and significantly improved social media presence. Because of these changes, Monica experienced an increase in visibility, attracted new customers, and reported a 42% growth in sales following her participation in the program.
---
Supporting Women Entrepreneurs: Key Takeaways
María and Monica's stories provide valuable insights into the transformative impact of entrepreneurship support services for women-owned businesses. Here are key takeaways from their journeys:
Targeted Assistance: Both María and Monica recognized the importance of targeted assistance in addressing their specific business challenges. Through support services, they were able to identify and implement solutions that propelled their businesses forward.
Training and Skill Development: The entrepreneurship support services provided training and skill development opportunities for both María and Monica. From social media management to market segmentation, these skills empowered the women to navigate their respective business landscapes effectively and be innovative in their approaches.
Strategic Planning: A well-defined vision, mission, and business plan were instrumental in guiding María and Monica towards success. Strategic planning helped them make informed decisions, focus on their target markets, and achieve growth.
Digital Marketing and Online Presence: Enhancing their digital presence played a vital role in increasing visibility, attracting new customers, and expanding their businesses. With support and training, María and Monica leveraged social media platforms effectively to connect with their target audiences.
María and Monica's stories exemplify the transformative power of entrepreneurship support services for women entrepreneurs. Through targeted assistance, training, strategic planning, and a focus on digital marketing, more than 300 women have been equipped to overcome challenges and expand their businesses. Their journeys reinforce the importance of providing comprehensive support to empower women in their entrepreneurial endeavors.
As CIPE continues to foster an environment that nurtures and uplifts women-owned businesses, CIPE is committed to working with local partners to create opportunities for economic growth, gender equality, and more inclusive societies.
Published Date: June 30, 2023