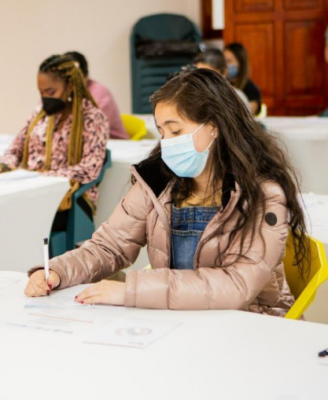 February 2023 marks a year since the launch of CIPE's Women's Business Resource Center's ("WBRC" or "Corali") first program for women entrepreneurs. During its first year of operation, Corali reached 350+ beneficiaries through its dozens of workshops, events, and courses.
Mujer Empresaria ("Businesswoman" in English) is one of the three flagship programs that the center offers. The curriculum is tailored to support women business owners who already own functional micro, small, and medium-sized enterprises (MSMEs) and require additional support to achieve sustainable growth. Participants receive tailored technical assistance from business experts and participate in networking and other community-building activities, helping them strengthen their professional networks and business acumen.
In this blog, we introduce three women who participate in the Mujer Empresaria program and have used the lessons learned to successfully grow their businesses.
Eugenia Chuvac has been a chocolatier her entire life, starting with her family business as a child which she's grown to include her husband and her own children. A few years ago, she opened her artisanal chocolate shop, Chocolates de Los Altos, located a half block from Quetzaltenango's main square. With the added pressure of paying rent for her physical store location, Eugenia realized she needed to adjust her business strategy in order to cover costs and make a profit. She walked into the Mujer Empresaria program at Corali knowing she wanted to build a brand that appealed to both local and international customers. She received merchandising technical assistance at Corali and, on the advice of the center's experts, remodeled her store to maximize the space and open the opportunity to host groups of tourists in the shop. Eugenia overcame her fear of changing her lifelong business and, as a result, saw a 38% increase in sales in the first month following the renovation. Her story is documented in the video below where, in her own words, she reflects upon the experience of working with Corali to grow her business.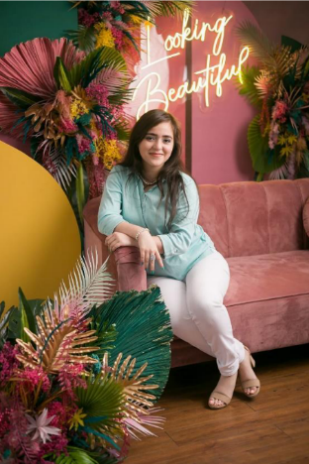 Gema Marroquin launched Maraki Reposteria alongside her sisters in 2020. The young mother sought a way to increase her household income amidst financial challenges resulting from the pandemic. Gema and her sisters began selling their home-baked goods online and the business grew rapidly in the first several months. As the impacts of the pandemic waned, Gema's sisters returned to their traditional office jobs and left Gema alone to continue the business. Now the sole owner of a business in a very saturated market, Gema enrolled in the Mujer Empresaria program at Corali to learn how to make her business stand out from the rest.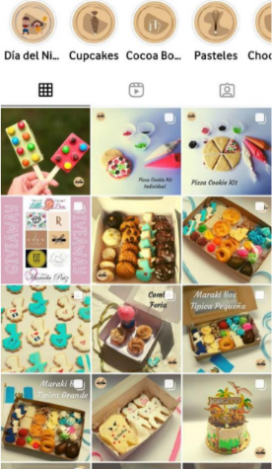 Gema worked with the Corali advisors to rebrand her business to reflect her creative, vivacious personality while also conducting a market segmentation to target her communications strategy and optimize her online presence to improve her client's user experience. As a result, Gema has not only increased her sales and digital reach but also demonstrated a personal transformation as her self-confidence has risen. Looking to the future, Gema dreams of opening a physical store where she can sell her baked goods in person. She's working with the Corali advisors on an action plan to make this dream a reality!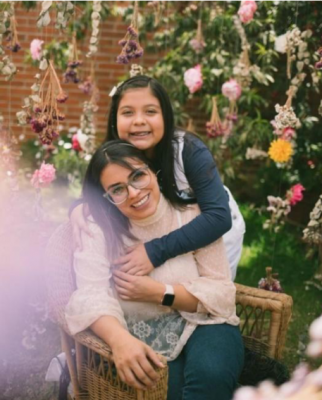 Andrea Sierra owns Porko Truk, a food truck which parks in Parque de Contenedores ("Container Park" in English) in Quetzaltenango. Her menu traditionally featured pork products in various forms, such as tacos, burritos, and more. However, as the number of restaurants in the area continued to grow, Andrea struggled to differentiate herself from the competitors and began experiencing a decline in sales. On the brink of abandoning her business, Andrea reached out to the Corali advisors in a final effort to turn Porko Truk around.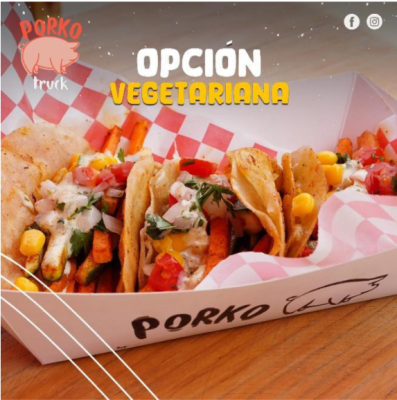 She enrolled in the Mujer Empresaria program and dove into an intense, 3-month technical assistance program focused on breaking into the digital economy. She worked with Corali advisors to create a digital marketing strategy and learn how to highlight what made her business unique. By doing so, Andrea expanded her brand recognition in the community which in turn increased in-person patrons, created new opportunities for event catering, and inspired Andrea to innovate new menu options. The advisory she received from Corali enabled Andrea to save her business and push her understanding of Porko Truk's potential as a form of livelihood and outlet for creativity.
---
Images by CIPE partner, Red Nacional de Grupos Gestores; used with permission.