Charles Dunst, current associate at The Asia Group, fellow at the Center for Strategic and International Studies, and former foreign correspondent, joins Jennifer Anderson, Senior Program Officer for CIPE's Asia and Pacific Team to discuss Cambodia's election results. Charles has reported from Cambodia, as well as other countries, for The New York Times and The Atlantic. In this episode, Charles and Jennifer talk about how Cambodia got to where it is today, democracy promotion in Cambodia, and more.
---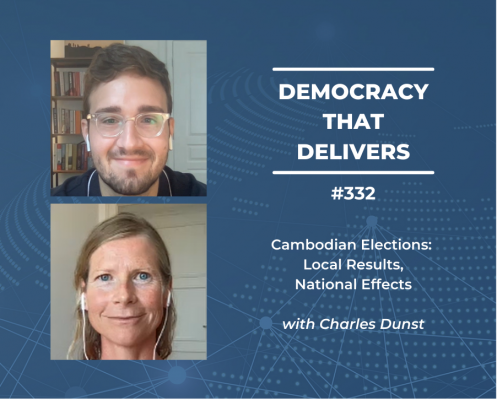 Want to hear more? Listen to previous podcasts at CIPE.org/podcast.
Subscribe to the podcast on iTunes or your Android device.
Like this podcast? Please review us on iTunes.