Adam Sachs and Leila Zarifi from CIPE's own Global Programs department join co-hosts Autumn Moore and Zoe Watkins on Democracy that Delivers' "Emerging Leaders" mini-series featuring up-and-coming change-makers. We explore their team's unique mission to incubate solutions for universal challenges, such as digital transformation and youth engagement. As young professionals themselves, Adam and Leila also open up about their career paths, from the obstacles of cross-cultural collaboration to the motivations behind their impactful work.
Featured resources:
---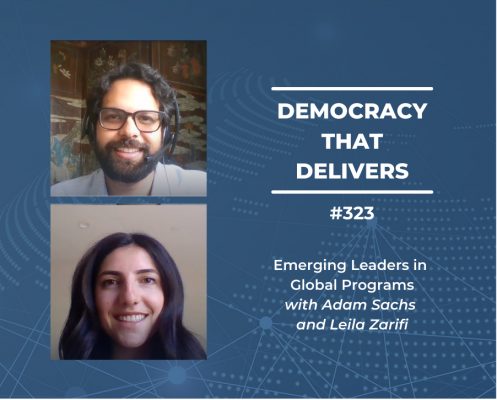 Want to hear more? Listen to previous podcasts at CIPE.org/podcast.
Subscribe to the podcast on iTunes or your Android device.
Like this podcast? Please review us on iTunes.