More than a year into the COVID-19 pandemic, the struggle is far from over. That's especially true in places that lack the resources and capacity to properly address the crisis. As the planet is rolling out vaccines, those without access may fall into extreme poverty, which is expected to reach 150 million people by the end of this year. The pandemic has had long-standing impact on economic development, access to education, and human rights, and exacerbated existing inequalities for many vulnerable groups.
COVID-19's Negative Impact on Youth
According to the International Labour Organization (ILO), the impact of the COVID-19 pandemic is felt disproportionately among young women and youth in lower-income countries. Even before the onset of the pandemic, youth faced severe challenges accessing education and employment opportunities. According to the Brookings Institution, youth workers are already three times more likely than adults over 25 to be unemployed. These existing challenges are now coupled with the effects of the pandemic. Moreover, the rise in youth unemployment poses a grave risk to the prospects of intergenerational justice.
Looking forward, strengthening resilience to economic shocks will require increased youth integration and representation in the policymaking process. Youth-led organizations can have a profound impact on policy change. For example, a number of youth-led initiatives have made significant contributions to post-pandemic recovery by calling on governments and public institutions to pass more inclusive and equitable policies. Recovery strategies must prioritize education, civic engagement, and employment of youth to ensure sustainable solutions.
About CIPE's Youth Leadership Program
CIPE launched its Youth Leadership Program last month to promote youth engagement as thought leaders and activists in communities around the globe and as integral drivers of post-pandemic recovery. The four-month, non-residential program aims to both increase the visibility of economic issues affecting youth, who are critical actors in the COVID-19 response, and to create a platform for young people to amplify their voices. Building on CIPE's previous work engaging with youth as future civic, political, and business leaders (see CIPE Guide To Youth Advocacy and CIPE Guide to Youth Entrepreneurship Programs), the Youth Leadership Program provides an opportunity for youth to advance meaningful advocacy campaigns and research projects to create change in their communities.
CIPE selected a total of five outstanding Youth Leaders, one each from Nigeria, Rwanda, the Philippines, Zambia, and Kenya. Each leader will conduct either an advocacy or research project around the themes "Youth and Private Enterprise" or "Youth and Democracy." In addition, all leaders will share their progress both within the cohort and publicly through blog posts and participation in relevant events or conferences. At the culmination of the program, each leader will submit a final report outlining key findings, activities, lessons learned, and impact. The Youth Leaders will virtually showcase their projects during a CIPE conference around International Youth Day on August 12, 2021 and the program will end on August 23, 2021.
CIPE is looking forward to seeing the impact the Youth Leaders have, both through their projects and in future engagements.
Meet the Youth Leaders
Pelumi Fadare Owolabi (Nigeria)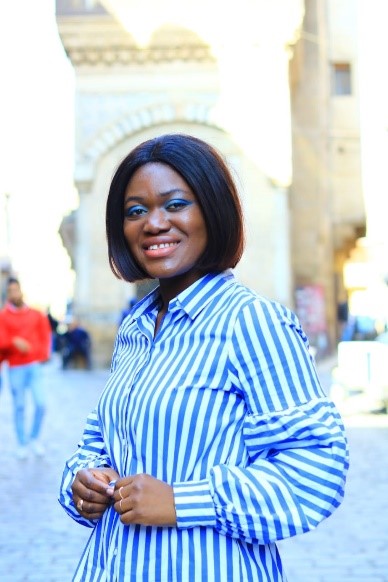 Born in Nigeria, raised in Spain, and having lived across four continents, Pelumi is a global citizen who speaks nine languages. She has a Bachelor's degree in Translation and Interpreting, a Master's in Business Management, and is currently earning a Master's in Global Human Development at Georgetown University as a Fulbright Scholar and as a Fellow from the Rafael del Pino Foundation in Spain. Pelumi is passionate about youth development and enabling civic spaces. She is one of the founding members of a Youth Consultancy Firm "UBUNTU," where she served as a co-design team member for CIVICUS and created an innovative fellowship program to provide resources and technical capacity for grassroots activists with the goal of fostering a more diverse, legitimate, and effective civil society led by young activists. Pelumi's research during the Youth Leadership Program will further investigate the relevant stakeholders involved in the creation of civic spaces for youth through a scoping and literature review, interviews, storytelling and co-creation workshops, and a final report highlighting her findings.
Ghislain Irakoze (Rwanda)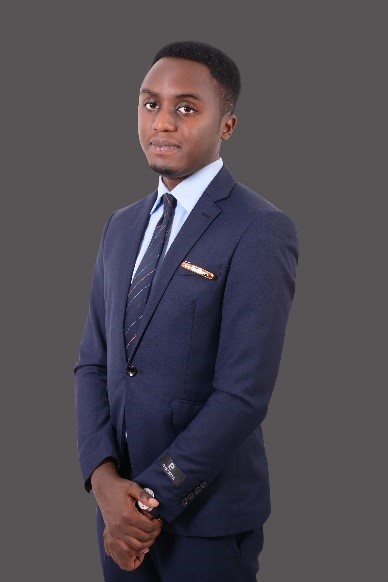 Ghislain Irakoze is a passionate youth empowerment and sustainability researcher. Since 2019, he has participated in Mastercard Foundation's Youth Think Tank Program, exploring pertinent issues young people face in expanding their businesses. His previous experiences as a sustainability consultant included participation in the EU-Africa Circular Economy cooperation, working on an African Development Bank project as a freelance consultant for Planet Partnerships, and developing a green growth investment program in Africa with a particular focus on Rwanda's waste management industry. During CIPE's Youth Leadership Program, Ghislain will research the financial and non-financial mechanisms that should be adopted in post-COVID recovery to support youth-led startups in East Africa. His research findings will outline an actionable framework for the ecosystem supporters, financial institutions, and government institutions focused on launching or adapting favorable financial and non-financial mechanisms.
Angelita Bonsilao (Philippines)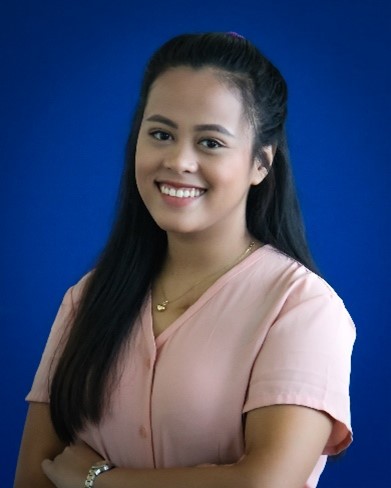 Angelita is currently an Industry Engagement Officer at the German-Philippine Chamber of Commerce and Industry for the Future Movers Program. In her role, she coordinates with stakeholders to promote Technical Vocational Training for the beneficiaries of the program. She is also engaged with the Philippine Embassy in Wellington, New Zealand as a Deputy Youth Engagement Officer, where she is responsible for organizing multistakeholder forums. Angelita is currently earning her Master's in Foreign Service under Ambassador Rosario Manalo at the Philippine Women's University Helena Benitez School of Diplomacy and International Relations. Her research interests include human rights, education, social development, and environmental preservation. During the Youth Leadership Program, she will develop a policy paper on the existing policies of Technical Vocational Training in the Philippines by conducting a literature review, data gathering through stakeholder consultations, and round table discussions and workshops, producing policy recommendations for the industry, academia, and government.
Vanessa Chisakula (Zambia)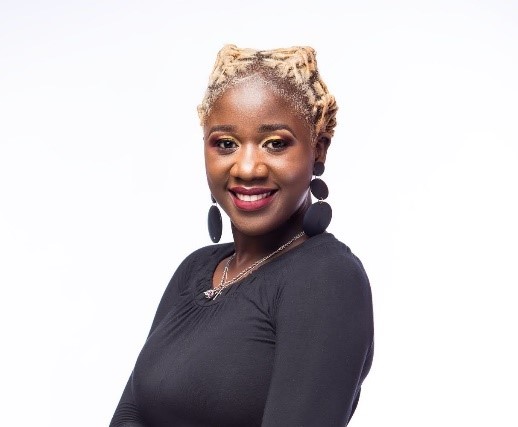 Vanessa Chisakula is a multi-award winning spoken-word artist and women's rights champion who uses poetry as an activism tool. Vanessa was selected as a Milead Fellow in 2019 and is currently a CIVICUS Youth Action leader under gender justice. Vanessa is co-founder and curator of a Pan-Africanist social movement called Word Smash Poetry, which promotes youth participation in governance issues using art to pioneer voices in breaking the barriers between art and civil society organizations. Her project focuses on youth and democracy with regards to elections. As Zambia heads to the polls in August 2021, Vanessa believes young people need to question their role in their communities by engaging in conversation and participating in the electoral process. Her project will involve producing ten poetic videos created by youth participants, with a focus on economic issues affecting youth and encouraging democratic participation.
Doris Mwikali (Kenya)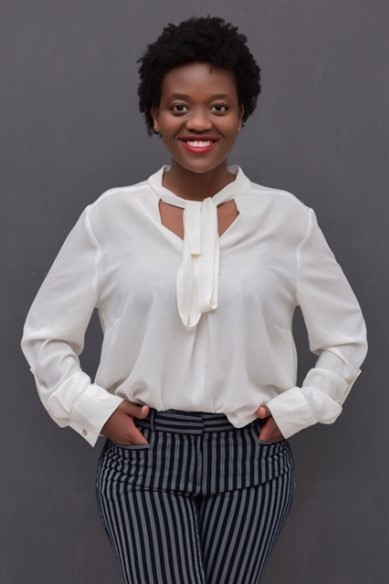 Doris Mwikali is a social impact advocate who is passionate about the creation of partnerships to offer an integrated approach to the achievement of the Sustainable Development Goals (SDGs). She is currently Head of Partnerships for the United Nations Conference on Trade and Development Youth Action Hub (Kenya) and recently joined the United Nations Sustainable Development Solutions Network – Youth as a Deputy Project Lead for the education and capacity-building pillar for the SDG Student program. Her project aims to support 5 refugee youth businesses in the Kakuma Refugee Camp and conduct online workshops connecting 15 refugee youth entrepreneurs in Kakuma with stakeholders in the private sector and civil society.