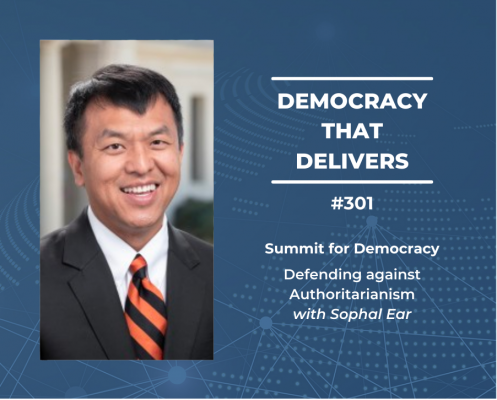 Professor Sophal Ear joins guest hosts John Morrell and Jenny Anderson, CIPE's Regional Director and Senior Program Officer for Asia and the Pacific. This is part of a mini-series around President Biden's Summit for Democracy. They talk about the risks of authoritarian regimes. For example, dictators, the professor notes, often present themselves as benevolent leaders, but are almost always corrupt and ineffective.
Relevant resource: "Aid Dependence in Cambodia: How Foreign Assistance Undermines Democracy" by Sophal Ear
---
Want to hear more? Listen to previous podcasts at CIPE.org/podcast.
Subscribe to the podcast on iTunes or your Android device.
Like this podcast? Please review us on iTunes.