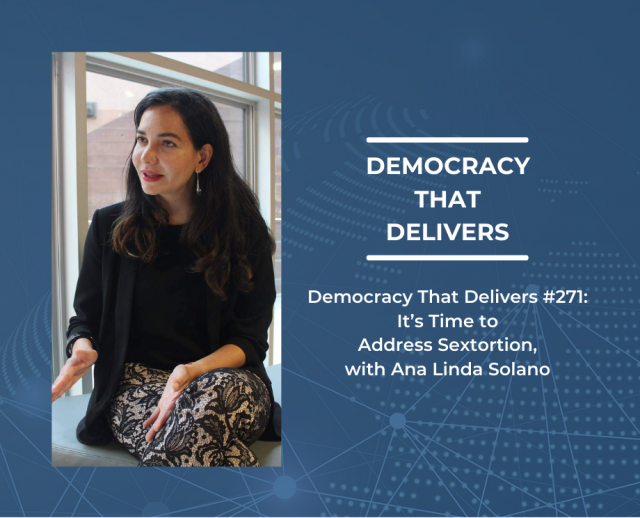 Ana Linda Solano is a professor, criminal lawyer, and former Director of Colombia's Special Investigative Police on Economic and Financial Crimes, and this week she joins CIPE's Anti-Corruption & Governance Center to discuss the topic of sextortion and the growing call to address the issue. Sextortion is a type of corruption which occurs when those in authority extort sexual favors in exchange for exercising their authority or providing a public service. According to pioneering work by Transparency International, it has been experienced by up to 1 in 5 women in some countries. Listen now to hear Solano break down the latest research on what drives sextortion and how anti-corruption champions can overcome barriers to addressing the issue. Solano is joined by CIPE Communications Director Ken Jaques and ACGC Associate Program Officer Staci Samuels.
---
Want to hear more? Listen to previous podcasts at CIPE.org/podcast.
Subscribe to the podcast on iTunes or your Android device.
Like this podcast? Please review us on iTunes.