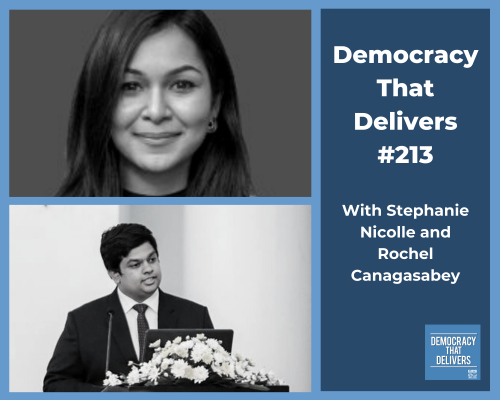 We are joined this week by two guests from Sri Lankan partner Verite Research to discuss unethical media reporting practices and solutions. Stephanie Nicolle is an Assistant Analyst in the Media Team at Verité Research, and Rochel Canagasabey is an Assistant Manager in the Media Team at Verité Research. Verite has been highlighting this content via their platforms Ethics Eye and Factcheck.lk and has been raising questions on unethical reporting to hold the media accountable and improve the quality of information dissemination. They also discuss their powerful Media Ownership Monitor tool.
Want to hear more? Listen to previous podcasts at CIPE.org/podcast.
Subscribe to the podcast on iTunes or on your Android device.
Like this podcast? Please review us on iTunes.