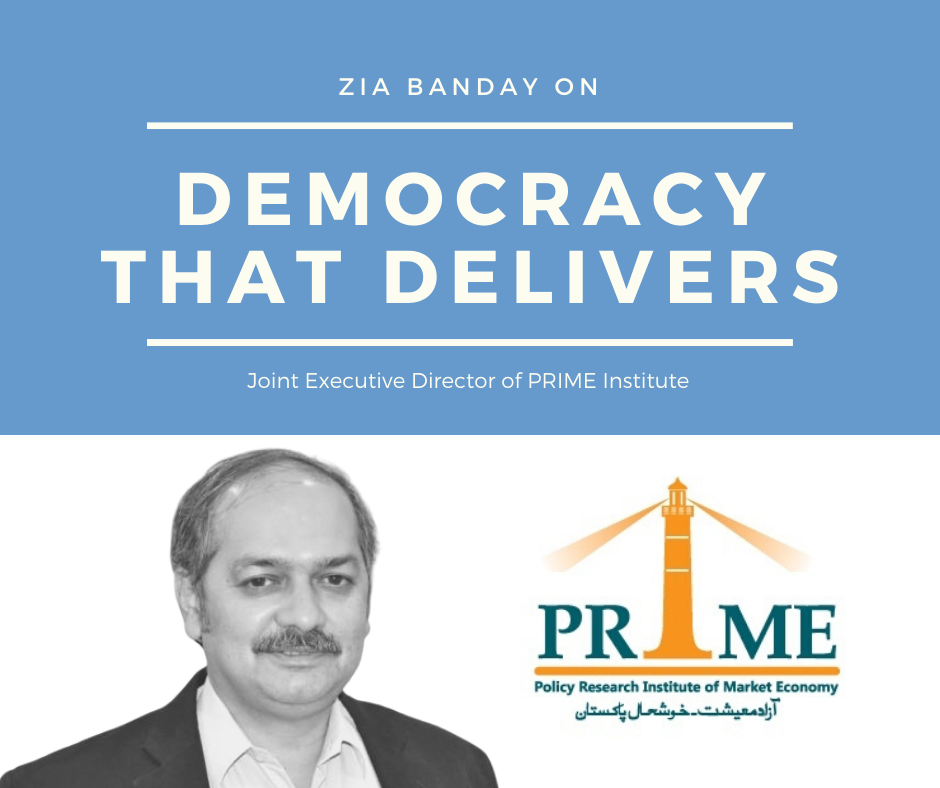 This week on Democracy That Delivers, Zia Banday, the Joint Executive Director of PRIME Institute, a public policy research organization and think tank, discusses the subject of democratic governance reform in Pakistan. He highlights PRIME's work in assessing the role of municipalities in facilitating ease of doing business for SMEs and MEs in Pakistan.
Want to hear more? Listen to previous podcasts at CIPE.org/podcast.
Subscribe to the podcast on iTunes or on your Android device.
Like this podcast? Please review us on iTunes.