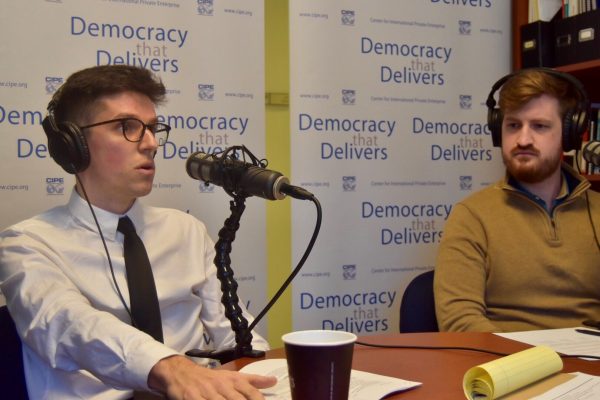 This week on Democracy That Delivers, host Ken Jaques is joined by CIPE's Gibson Haynes, and James Reston, a Washington, DC-based researcher, whose work focuses on human rights, corruption, internet freedom, and security. They define some of the risks that the LGBTI+ community face, as well as the intersection between discrimination and corruption. Some topics of discussion include: how inclusive workplaces have higher rates of employee engagement, how criminalization or low levels of protection lead to economic losses and less foreign direct investment, and some solutions for international corporations as well as local businesses moving forward.
Read James' blog contribution "LGBTI+ Rights and Corruption: What's the Connection?"
This podcast is part of an ongoing series produced in conjunction with CIPE's Anti-Corruption & Governance Center.
Want to hear more? Listen to previous podcasts at CIPE.org/podcast.
Subscribe to the podcast on iTunes or on your Android device.
Like this podcast? Please review us on iTunes.