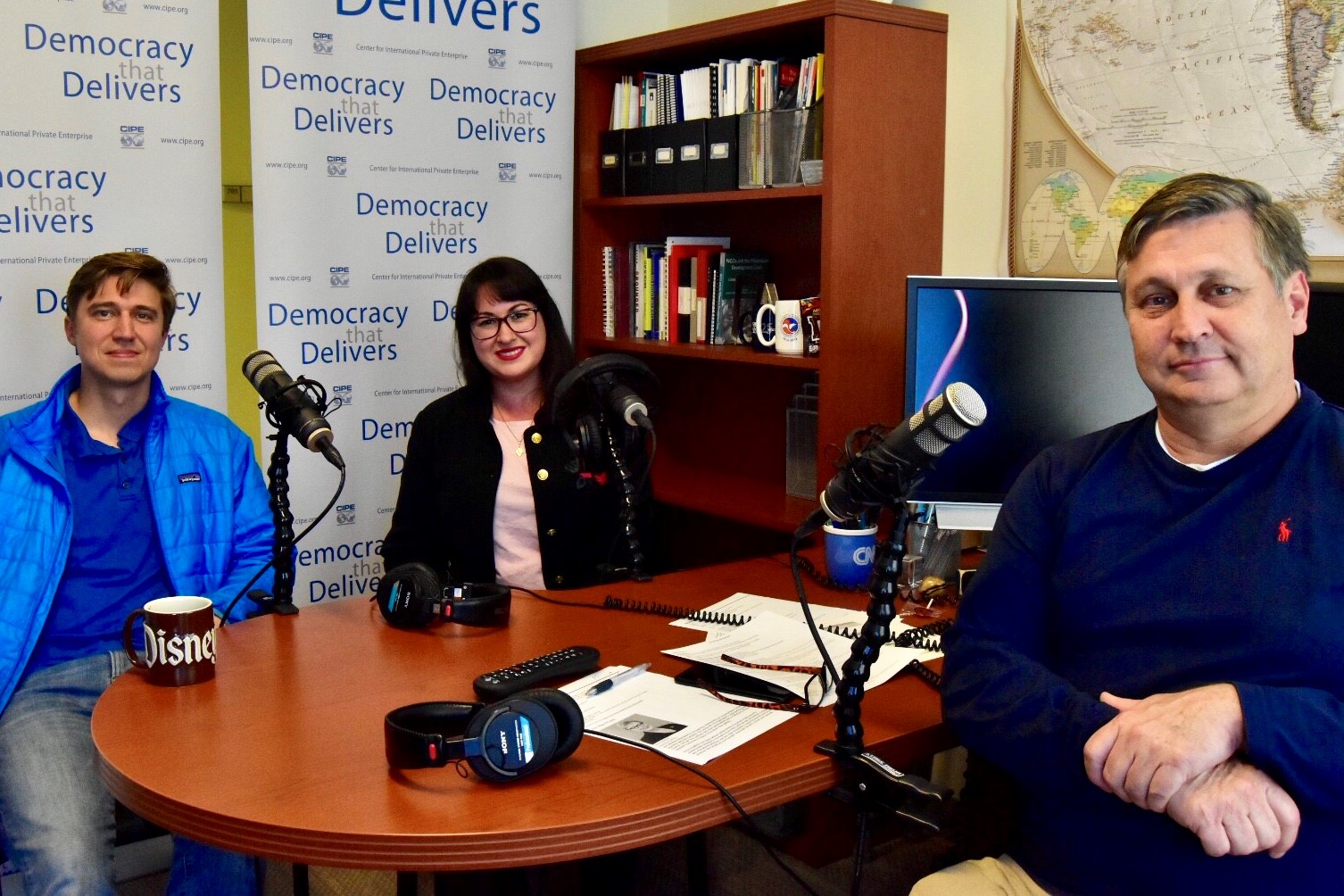 In this episode of Democracy that Delivers, Marie Principe, CIPE Program Officer for MENA and head of the Livelihood Innovations through Food Entrepreneurship (LIFE) Project, is joined by Andrew Varnum, Executive Vice President of DC-based food accelerator Union Kitchen, as LIFE celebrates its one-year anniversary. The LIFE Project in Turkey supports sustainable livelihoods in the food sector through an entrepreneurship incubation experience and workforce training program for refugees and the host communities.
The LIFE Project has a Food Enterprise Center (FEC) operating in Istanbul and, looking ahead, is in the process of opening a new site in Mersin, as well as publishing a forthcoming and much-anticipated cookbook with recipes and stories from its members within the next year.
Learn more about the LIFE project on the CIPE website at: https://www.cipe.org/projects/life-project/ , as well as LIFE partner Union Kitchen at: https://unionkitchendc.com/ .
Want to hear more? Listen to previous podcasts at CIPE.org/podcast.
Subscribe to the podcast on iTunes or on your Android device.
Like this podcast? Please review us on iTunes.
Published Date: October 23, 2018