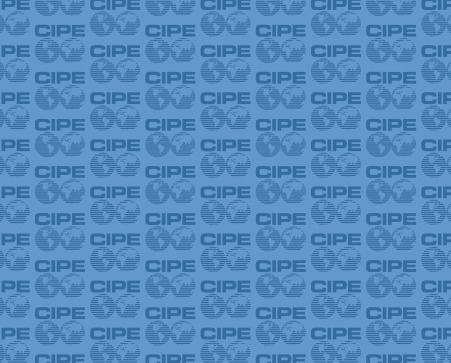 By Hanna Rhodin
There is a long history of a bustling merchant culture in Kuwait. Since the 18th century, the country has been known for trade: whether in exchanging goods with India, boat-building, or its pearling industry. Wealth has come to be associated with certain families within the country, thanks to their past success in business that, in some cases, dates back generations. Today these families continue to dominate the private sector. However, according to the official statistics, nearly 85 percent of the Kuwaiti population is still employed by the government. While the last decade has showed a surge in entrepreneurial initiatives, roadblocks and barriers remain.
From 2009 to 2014, I lived in Kuwait and saw many initiatives for and by entrepreneurs, such as support organizations, bazaars, and farmers markets that were geared toward small businesses and entrepreneurs, many of them just in their first or second year of operation. The bazaars and markets would vary in size, hosting anywhere from a few dozen microentrepreneurs to sometimes 200-300 vendors. You could find anything from homemade soaps and lotions to t-shirts and home baked goods, maybe the most popular of them all – the cupcake bakeries! Others teach yoga, rent out bikes, or offer personal training. Ideas were, and still are, taking off as home businesses – utilizing simple Instagram accounts or WhatsApp groups to market products and services.
Given this thriving entrepreneurship landscape, why do official statistics show so few entrepreneurs? Self-employed Kuwaitis accounted for just around 2 percent of the overall employment in 1985, a trend that dipped and then climbed up to just over 1 percent in 2011 (in comparison, more than six times that proportion were self-employed in the US in 2013). In 2002, Small and Medium Enterprises (SMEs) accounted for around 34 percent of employment, a number that in 2011 plummeted down to only 23 percent.
In 2010, Kuwait passed its first long-term development plan in almost 25 years. The government planned to spend $104 billion over four years to diversify the economy away from oil, and to boost private sector participation in the economy. Young business people are extremely supportive of the government's initiative and focus on SMEs.
While the enterprise ecosystem appears to be welcoming, starting a small business in Kuwait is for many a mysterious and even nightmarish endeavor. Some of these barriers are the laws for SMEs, lacking in clarity and simplicity despite a recently enacted law aimed at SMEs. The country's initiative to invest in the private sector was not as successful as hoped for. Many of the projects did not come to fruition due to the uncertain political situation. Other barriers are due to unnecessary costs and lengthy delays. Kuwait has a labyrinth of bureaucracy, a growing bribe culture among public officials and a social network that is all about wasta, which loosely translates into "who you know" and refers to using one's connections to influence and/or get things done. These barriers discourage striving youth entrepreneurs who do not have the right connections.
As a result, many entrepreneurs decide to stay in the informal economy because the incentives to formalize may not yet be there. The nation's GDP does not include the informal economy, which explains the current statistics where non-oil revenue only accounts for 37 percent of overall economic output in Kuwait and most people working in the formal economy work in the public sector. Yet, there are some encouraging signs.
Within the last decade, Kuwait has witnessed a boom of entrepreneurship. To continue to grow, entrepreneurs must have places to connect, learn and share experiences. In 2015 the global media agency Peninsula Press undertook an integrated communications campaign called Kuwait, The Quest for Diversity. The purpose of this initiative is to showcase the public and private sector's vision of a pro-business environment that is compliant with international regulations.
A new generation is seriously looking at diversifying the economy and the campaign contributors include successful patrons and speakers ranging from royal family members to professors and entrepreneurs. To actively shape the country's economic future, the group emphasizes that a focus must lie in education.
Some initiatives in education are already underway. NGOs such as INJAZ have programs that teach financial management and entrepreneurship to students between the ages of 11-24 years to empower them for economic success. For aspiring and existing entrepreneurs, initiatives are made by several organizations which focus on anything from crowdfunding and creative innovations to communities for artists and designers.
So what are some of the recommendations for young entrepreneurs in Kuwait? Mohammed Alshaya is a successful Kuwaiti businessman and the Executive Director of M.H. Alshaya Co., one of the world's 70 most recognized retail brands. In April 2015, Alshaya spoke to an audience of 500 addressing the conference theme "Driving Growth & Sustainability in an Evolving Landscape" at the 8th MIT Pan Arab Conference & MITEF Start-up Competition Awards in Kuwait.
Alshaya emphasized that young entrepreneurs can make a crucial contribution to a dynamic private sector and that they are key to the future prosperity of the region. He encouraged young entrepreneurs by saying: "Be focused on your goals, be prepared to take measured risk, know your customer and the marketplace inside out, and above all work hard to create sustainable business partnerships built on trust."
Others are equally engaged. Finance Minister and Deputy Prime Minister Anas Khalid Al-Saleh says, "Kuwait is gifted with talent, it is a trading community; this worked very well for us when there was no oil," pointing to the fact that the country did well before oil, and can do well with less focus on it now. Where and how the private sector will grow from here can only be told with time. Even though there are seemingly plenty of roadblocks and barriers there is plenty of enthusiasm, too.
Hanna Rhodin is an Intern for Global Programs at CIPE.