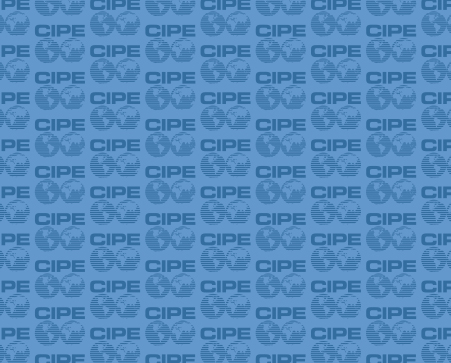 Women's entrepreneurship is now considered an important tool for enabling female empowerment. An economy thrives when women get the same opportunities as men. However, women entrepreneurs in Pakistan face many barriers to starting and growing their businesses.
Women make up more than 50 percent of the population of Pakistan and are playing a positive and constructive role in the development process. The success of agriculture, for example, is due to the excellent logistics provided by women. Women are also playing productive role in other industries, contributing both on the premises of plants, factories, and offices, and also at home. In the service sector, too, women are playing an important role. However, Pakistani women are still a long way from full and equal economic participation.
The British Journal of Education, Society & Behavioral Science recently conducted a research study to examine the gender specific barriers that hamper women entrepreneurs from entering the economic mainstream in Pakistan. The study was conducted in four major cities – Faisalabad, Multan, Sargodha, and Sialkot – over a 6-8 month period. The findings of the study indicated that factors like lack of finance, restriction on mobility, limited decision making, lack of role models and guides, men's hold on markets, family pressure, and discrimination were the major barriers facing women entrepreneurs in Pakistan.
While the respondents in each city cited different concerns, the top issue for all of them was lack of finance, followed by social pressures (such as limited decision making power, childcare obligations, family pressures, and discrimination). These results show that barriers to women entrepreneurs are formed by a complex mix of institutional, social, and cultural factors. Even when it comes to access to finance, which would seem to be a universal issue for all entrepreneurs, women in Pakistan face unique restrictions.
A World Bank report notes that less than 25 percent of Pakistan's businesswomen are microfinance borrowers even though the country's microfinance environment is one of the world's most progressive. The report says that discriminatory lending practices are forcing Pakistan's women entrepreneurs to look beyond microfinance providers for capital to start and sustain their businesses.
The report also finds that microfinance loans for businesses are largely unavailable to women entrepreneurs, especially unmarried women who are considered high-risk borrowers.  Microfinance providers enforce strict requirements that make it difficult for businesswomen to secure loans without men.  Nearly 68 percent of women borrowers required a male relative's permission in order to qualify for any kind of loan.
The report further states that nearly all microfinance providers require clients to provide two male guarantors in order to access a business loan – and at least one of the guarantors should be unrelated to the borrower.  Finding unrelated male guarantors can be a challenge for Pakistani women micro entrepreneurs, who are often constrained by limited mobility and social barriers. Microfinance providers do not accept women guarantors for these loans.
The report proposes that by moving pragmatically to push the frontier of financial outreach to women, Pakistan can demonstrate its position as a global leader in microfinance. Investment in financial literacy and better-designed products, which can give women entrepreneurs the resources they need to grow their businesses, is one part of the solution. The report says that as a driver of microfinance policy, the State Bank of Pakistan can also further spread microfinance by setting standards for consumer protection of women borrowers, advocating for transparency in gender reporting and discouraging discriminatory practices and policies.
Majid Shabbir is Secretary General of the Islamabad Chamber of Commerce & Industry.
A version of this article appeared on the Business Support Organization Forum blog on January 19, 2013.