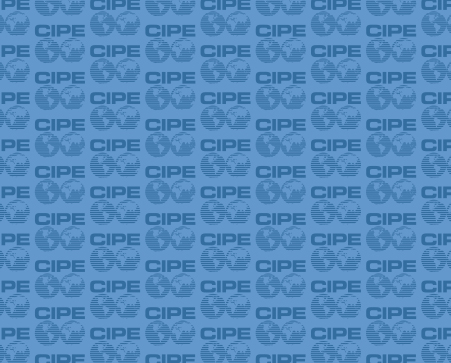 During a recent trip to Peru we had the opportunity to meet Karolo Pérez Alvarado, a participant in the 2008 LiderAcción youth entrepreneurship program. Taking advantage of the LiderAcción courses on business plan development, as well as one-on-one sessions with LiderAcción's business plan coaches, Karolo and three other students from Tarapoto, San Martín province worked together to develop a business plan for a bio-tourism company called BioAdventure. Given the rich bio-diversity of the San Martín region, Karolo and his teammates recognized an opportunity to improve upon the basic touristic offerings in their community by injecting adventure into the equation. Based on their plan for BioAdventure, they were awarded first prize in the 2008 LiderAcción business plan contest.
Within a few months of graduating from LiderAcción, Karolo and his partners put their plan to action. With the small amount of money they received for winning the business plan competition and with a small bank loan secured by Karolo's parents, the four students purchased a van and speedboat and began launching tours in the central jungle area of Peru. Since it began in 2009, BioAdventure has served approximately 750 clients and has provided full and part-time employment opportunities for nine Peruvians.
In a region where roughly 15-18 percent of working age youth are unemployed, new businesses like BioAdventure are a promising sign. Demonstrating that LiderAcción students are real agents for change in their communities, Karolo explained that as a result of his participation in LiderAcción and success of BioAdventure, two of his friends from Tarapoto have already started their own business initiatives and three more are in the process of opening their own businesses.
BioAdventure is not only benefitting tourists and youth in Tarapoto, but is supporting lodging establishments, restaurants, and independent entrepreneurs throughout the region. In Sauce, a picturesque village located next to Lake Sauce and a winding, bumpy 26-mile drive from Tarapoto, BioAdventure brings tourists for boating, water skiing, wake boarding, and jet skiing. Tourists spend money on lodging, food, and on local products and artwork, which include natural paper products hand-made by a group of 10 women entrepreneurs from the nearby community of Dos de Mayo. BioAdventure's goal is to help the local economy by incorporating poor people into the supply chain of bigger companies, either as service or product providers or as distributors.
In the future, Karolo plans to purchase a plot of land in the jungle and use his architecture degree to build an ecotourism complex consisting of walkways suspended in the trees. As General Manager of BioAdventure, Karolo admits that his plans for the company are extremely ambitious, but he believes that LiderAcción provided him and his partners with the necessary tools to achieve their objectives. He says, "Everything I learned in those three [LiderAcción] training sessions was vital to the success of [BioAdventure]…LiderAcción has encouraged me to achieve my life project."