Asia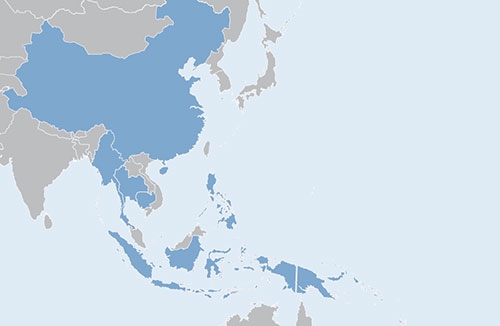 Some Asian countries are showing encouraging signs of democratic consolidation while others clearly demonstrate the fragility of their democratic institutions. Throughout the region, CIPE works with business associations, think tanks, and reform advocates to cultivate greater and more effective private sector participation in policymaking.
In addition, CIPE strives to create solutions to high levels of informality, promote the private sector's role in democratic society through improved corporate governance and participation in public policy dialogue, and develop leadership capabilities within the private sector and civil society.
Program Highlights in the Asia Region
In new and struggling democracies across Southeast Asia, more and more attention is being dedicated to the fight against corruption and improving governance – CIPE's major areas of focus in these countries.
In Asia's undemocratic countries, CIPE programs are strengthening property rights, opening political space, and facilitating open and honest dialogue among citizens, businesses, and policymakers.
Across Asia, CIPE is cultivating greater demand for good public governance and effective government performance within the private sector and the general public, while promoting economic freedom region-wide.