CIPE Photo Competition 2016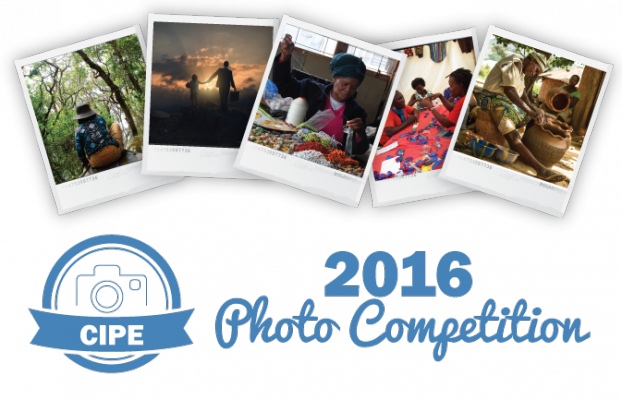 The Center for International Private Enterprise (CIPE) invites non-governmental organizations (NGOs) to submit an original photograph to the 2016 Global Photo Competition.
In a world saturated with media, the power of a single, compelling image can cut through the clutter. This competition seeks to highlight creative and inspiring visuals that illustrate the following statement:
Leaders standing up for freedom and democracy exist in communities throughout the world.
Contestants should submit a photograph that demonstrates democratic leadership or (or individuals advocating for democratic values and reform), along with a caption that explains the impact this individual or organization has played in expanding freedom and democracy in their communities.
This competition, aimed at celebrating democratic leaders, is open to non-governmental organizations (NGOs) anywhere in the world. Submissions, limited to one photo per organization, will be accepted until October 30, 2016.
Competition finalists will be chosen by a panel of judges from the democracy/civil society/international development community. Three competition winners will be announced by November 2016.
Submission Guidelines
Who can enter
The competition is open to NGOs of all types, including student, professional, and informal organizations. Special consideration will be given to submissions highlighting individuals residing in non-OECD countries.
Entrants are responsible for obtaining consent from the subject featured in the photograph according to applicable local laws.
Winners
Winners will be featured on the CIPE blog and promoted through CIPE social media accounts. All photos entered in the competition may be used in future CIPE publications or to promote CIPE's work, with proper attribution given to the photographer.
Judging Process
Entries will be judged according to the judges' determination of creativity and aesthetic, relevance to the competition's theme, and overall impact.
CIPE reserves the right to disqualify any entry for any reason, in its sole and absolute discretion. The timing and terms of any element of competition rules may be modified at any time to respond to operational or global developments. Judges' decisions are final and binding.
Other Information
Any views expressed or intimated by the entrants are his or her own and do not necessarily represent the views of the Center for International Private Enterprise (CIPE).
Due diligence will be conducted throughout the competition process to ensure fairness. Evidence of plagiarism or any violation of competition rules will result in the disqualification from this and any future CIPE Competitions.
By participating in this competition, entrants agree to fully indemnify and hold harmless CIPE for any action or result that may arise from form their role in organizing this competition. By participating in this competition entrants allow CIPE the right to publish contest submissions online, in print, or in other media, and to allow other organizations with similar missions to publish works submitted to the contest. CIPE will provide proper credit to the authors of these works. This use includes, but is not limited to www.cipe.org website, the CIPE Development Blog, CIPE's social media tools, and other publications and resources that in the opinion of CIPE would promote its stated goals and mission.
How to enter
Submit your entry using the form below.
Preferred format: JPEG, PNG, or TIFF. No GIFs or animated images.
Preferred resolution: Photos should be at least 1280 by 960 pixels, equivalent to a 1.2 megapixel camera (must be suitable for printing). Photos can be cropped to any aspect ratio, provided the shortest side is at least 960 pixels.
All submissions (files) uploaded or sent via email MUST have the name and country of entrant included in the file name, for example "COUNTRY_NAME OF NGO.jpg"
Only one submission per contestant.
Entries must be the original work of the contestant, must not infringe upon the copyrights, trademarks, rights of privacy, or other intellectual property or other rights of any person or entity.
PLEASE NOTE: Failure to follow entry directions as listed may result in disqualification.
Submit Your Files Directly