ChamberLINKS
Many thanks to all who generously supported this program on #GivingTuesday! It is not too late to donate and help more young leaders from around the world transform their lives and their countries!
What is Chamber LINKS?
Investing in youth is crucial because as each society's most idealistic and driven group, young people are drivers of change and leaders of the next generation. CIPE is committed to developing young people's leadership and professional skills so that they can become champions of change.
The Chamber L.I.N.K.S. (Leaders, Innovators, and Knowledge Sharing) program provides rising stars of chambers of commerce and business associations in developing nations with the opportunity to gain valuable leadership skills in the United States. Participating U.S. chambers and associations benefit equally by establishing ties with counterparts abroad, and gaining the international perspective and unique skills that each visiting Chamber L.I.N.K.S. fellow possesses.
Since 2007, CIPE has brought over 20 young professionals from 18 countries as fellows. They served in 20 different chambers of commerce and business associations in the United States.
During the six weeks of the program Chamber L.I.N.K.S. fellows:
Engage with the CEO and employees from all departments of their host organizations
Gain practical experience by contribute to their host organization's daily operations and special events
Build expertise in best practices of chamber and association management
Network with other young leaders in their host communities and during the Leadership Institute hosted by CIPE in Washington, DC
Bring their new skills, knowledge, and enthusiasm back to their home countries and apply them in their lives and workplaces
Testimonials
From participants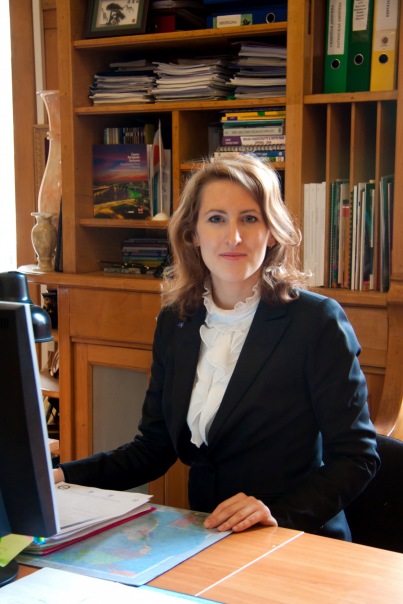 "What was most useful for me as a young chamber professional is the opportunity I had to learn about my host chamber's operation model, which is different from my home organization. We learned more about our countries, about differences and similarities between our chambers, and about business culture." Ekatarina Lebedeva, Saint Petersburg Chamber of Commerce, Russia, placed at Troy Chamber of Commerce (Troy, MI)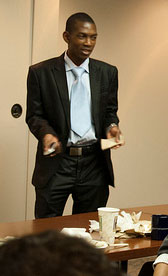 "ChamberL.I.N.K.S. has changed my way of thinking and my approach to challenges as a leader including: consistent communication with stakeholders, keeping an eye out for new legislative developments, good communication skills and having an open mind to accept different opinions. Ponca City Chamber's President provided me with extraordinary mentorship." Kipson Gundani, Zimbabwe National Chamber of Commerce, placed at Ponca City Chamber of Commerce (Ponca City, OK)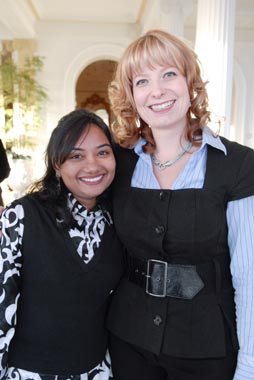 "Chamber L.I.N.K.S. helped me examine deeply my capacity as a leader, bringing into sharp focus how I can contribute my best to the future. I have improved time management skills, achieved new performance targets, and learned new skills." Sadya Rahman, Bangladesh Women Chamber of Commerce and Industry, placed at Colorado Women's Chamber of Commerce (Denver, CO)
From host organizations
"The Chamber is more equipped to navigate the global marketplace having had this experience. We appreciate the opportunity to make a global mindset 'cultural' and 'systemic' by exposing the membership, and community, to an international perspective. The personal relationships that were developed were highly rewarding as well." Michele Hodges, Troy Chamber of Commerce (Troy, MI)
"Chamber L.I.N.K.S. was exciting not only for myself, but for my entire staff, Board members, and the Ponca City community. It was a great way to educate Kipson about how chambers function in the United States, but it was also an educational experience for our members who met with Kipson during his stay in Ponca City. I can't stress enough how much fun we had and what we also learned in the process" Rich Cantillon, President and CEO, Ponca City Chamber of Commerce (Ponca City, OK)
"Esteban's stay at GCCA was a perfect fit. Since he was with us at the time when we had just started planning for our 2012 Latin America Summit in Brazil, Esteban's insight into cultural norms for events in Latin America was a tremendous help for us. " Bill Hudson, President and CEO, Global Cold Chain Alliance (Alexandria, VA)
Want to Learn More?
Blogs by Chamber L.I.N.K.S. fellows
Lessons Learned From U.S. Business Associations (May 2012)
Talking informal with emerging association leaders (December 2010)
Baby Steps to Reforming a Chamber (June 2009)
Strengthening Youth Leadership One Intern at a Time (September 2007)