A think tank has no greater asset than its reputation. A good reputation attracts supporters and resources, opens access to decision makers and audiences, influences how its message is heard, and protects the organization during crisis. A think tank builds its reputation through the way it conducts itself, the way it promotes itself, and the brand identity it defines for itself. A strong brand communicates the distinctive value an institute provides and is familiar to its audiences.
Protecting Independence
Independence is a precious asset for a think tank, as it buttresses credibility and frees the think tank to pursue its mission. Excessive dependence on particular funders or interests potentially constrains the set of activities an institute can perform or the messages it can deliver. An institute therefore must clearly prescribe the forms of support it will accept and carefully manage its relationships. Independence can be threatened by:
Aligning with a political party or the current government.
Allowing funders or interest groups to direct an institute's research agenda.
Linking the identity of the institute to its leading personality, who may have political ambitions or other interests.
Some keys to protecting independence are:
Setting the research agenda through a pre-defined process.
Separating revenue functions from research and advocacy functions.
Diversifying sources of support.
Strengthening governance of the institute.
Declining support that compromises the mission.
Managing Relationships
Messaging must be consistently tailored to each audience, especially for decision makers. An effective message is relevant, persuasive, appeals to the audience's self-interest, and inspires action. Each recommendation to policymakers should include a list of people and groups that support it, and information on how the proposal will affect the policymaker's political base.
Government and Policymakers
Since government is often the primary audience, think tanks must establish productive relationships with policymakers. However, to preserve their independence as providers of alternative policy advice, think tanks must tread carefully. This can be a delicate balancing act—remaining relevant to policymaking without falling into government's orbit or becoming partisan.
Opportunities to respond to government initiatives should be evaluated against the mission and strategic objectives. While areas of common interest can be pursued, the institute should take seriously its roles as watchdog and critic. Transparency and consistency in pursuit of the institute's objectives help clarify its behavior to government and other audiences.
A think tank should strive to advocate concrete policy recommendations—to be relevant to the policy process—while maintaining an outside perspective. It should be neither harshly critical nor closely aligned with particular personalities in government. Rather, it should maintain focus on the policy issues. By including all parties in its activities and adhering to its mission, an institute builds a reputation for integrity, fairness, and reliability.
Media
In working with the media, think tanks draw attention to important issues, make the case for reforms, and raise their profile as expert, effective organizations. High visibility bolsters advocacy efforts and attracts funding. A think tank cannot neglect the media without risking irrelevance and allowing others to shape opinion.
A staff member should be assigned as a media liaison. Maintaining relationships with journalists serves to familiarize them with an institute, its themes, and experts. Journalists turn to think tanks for information and expert opinions. By being prepared to comment and making itself available, an institute can become a regular source. An institute should organize newsworthy events, invite journalists, and issue press releases.
Communications with the media should always fit within an institute's communications strategy and advocacy plan. When given opportunities to comment, an institute should deliver core messages and keep to subjects on which it has expertise and evidence. The temptation to comment on any issue without regard for an institute's focus should be avoided, as this can undermine credibility.
Donors
Young think tanks often find themselves dependent on a limited number of large donors, often international donors. They must learn to attract donor support, and equally important must manage support to stay on mission and develop future income streams.
Donors bring benefits such as international experience and technical advice, but also have their own objectives and requirements. These may or may not promote the long-term development of a recipient institute. With planning and good communication, an institute can better reconcile project objectives and donors' priorities with its own organizational and strategic priorities. It should decline funding opportunities that cannot be reconciled with its mission.
An institute can limit donors' influence on its identity in the following ways:
Diversifying funding sources and seeking funds from domestic sources.
Setting priorities prior to seeking funding.
Discussing ways to incorporate organizational development into donor-funded projects.
As a step toward developing new supporters, a think tank may consider a membership model. Having members allows a think tank to conduct market tests of its services, generating new insights into the value it can provide.
Business Community
Generalized support from business strengthens an economic think tank, while individual corporate contracts may tarnish credibility. Business associations, especially multi-sectoral associations, can act as valuable partners. Associations have networks of members that may disseminate a think tank's positions, and because of their numbers are powerful allies in advocacy. In return, think tanks provide associations with much needed expertise to inform and advance advocacy priorities and proposals.
Designing & Delivering Products
Design
Each product should be tailored to the audience. This involves:
Recognizing diverse informational needs.

Avoiding excess background information.

Focusing on conclusions rather than methods.

Using language that is understandable to a non-specialist, educated readership.

Using graphics to explain concepts.

Adapting formats such as print publications, multimedia, or discussion groups.
Deliver
The distribution strategy for each product should be tailored to the audience. This involves:
Identifying media targets to reach the largest possible audience.

Reinforcing each publication or message with personal contact.

Tracking the response to each product.

Matching products to recipients according to their expressed areas of interest.

Arranging working groups or distribution channels to reach diverse constituencies.
Examples of Tailored Product Choices
Policy Papers

Issue Briefs

Brochures

Discussion Forums

Editorials and Columns

Talk Shows on Radio or Television

Newsletters
Recommendations and information to facilitate discussion.

Summaries of key points for decision makers.

Simple, attractive, and educational materials for the public or coalition members.

Newsworthy events; opportunities to involve key stakeholders.

Connection with a wide educated audience.

Connection with a mass audience and casual observers.

Connection to members and networks.
Reaching Different Stakeholders
A strong communications program combines elements of wide and targeted outreach. Wide outreach matters—even when an institute has access to top decision-makers—because it builds understanding and a constituency for ongoing reform. It also raises the profile of the institute and contributes to a transparent policy process. Targeting is necessary in order to reach key decision-makers, to reach opinion leaders who will connect with other audiences, and to build relationships and coalitions. Thus, while seeking a broad range of supporters, an institute must prioritize audiences so as to make the most effective use of finite resources.
Once audiences have been selected, a think tank sets the communications objective for each audience, crafts the appropriate message, and determines the best channels for delivering the message. Communication works best as a two-way conversation, so channels should be opened for feedback and new ideas.
In the following interviews with CIPE partners, these think tank leaders explain how they have maintained the independence of their organizations while delivering impact.
An Interview with Marek Tatała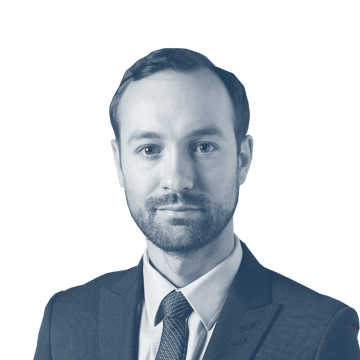 Strong Messaging on Economic Issues
About Marek Tatała
Back to Interview
Why was the Civil Development Forum (FOR) founded?

Professor Leszek Balcerowicz, former Deputy Prime Minister and Minister of Finance, founded FOR in 2007 to support non-partisan, evidenced-based public policy analysis in order to strengthen economic freedom and markets in Poland. Balcerowicz also wanted to engage Polish entrepreneurs in projects crucial to enabling stable economic growth. Another of Balcerowicz's goals was to improve levels of economic education to prevent populist and irresponsible policymaking in Poland.

What are the think tank's key areas of focus?

The Civil Development Forum's primary mission is to promote economic freedom and rule of law in Poland. Three types of activities—analytical research, communication and education, and civil society mobilization—work in concert to achieve the Foundation's mission. Specific topic areas include public finance, the labor market, and business regulations and laws.

The Foundation is keenly interested in enhancing the quality of Polish democracy, and assessing Poland's role in the European Union. It also runs youth education and teacher training programs on economic topics.

What are the biggest challenges to presenting a viewpoint that counters popular sentiment?

The best strategy to combat false information and various myths promoted by some politicians, media, and organizations is to start by employing very basic definitions and explanations. This is especially relevant to economic arguments as the level of economic literacy in Poland is quite low—a phenomenon that causes many to be susceptible to popular but untrue ideas. To overcome some of these challenges, the Foundation also uses relatable publication titles, and reaches out through traditional as well as social media platforms.

How does the Civil Development Forum approach social media?

The Foundation's approach to social media complements its strategy of simplifying messages for the public, and augments the use of traditional media. All of the Foundation's work, including appearances of experts on traditional media, is promoted on social media platforms. Staff use social media to disseminate simplified and/or graphical versions of research, and are active on platforms such as Facebook and Twitter. As Twitter is quite popular among Polish politicians, staff presence on the platform provides an additional opportunity for discussion and engagement.

How do you instill an appreciation for civics?

Framing seemingly distant or esoteric economic issues as being directly relevant to the well-being of people is one approach the Foundation takes to motivate civic engagement. It is important to show that certain policies not only improve productivity or investment, but also lead to a higher quality of life.

Through its outreach and youth education efforts, the Foundation encourages political participation, and promotes transparency of public institutions. The Civil Development Forum also lowers the barriers to civic participation through innovations such as its tax calculator—a tool that improves awareness about taxation and public expenditures.

What advice do you have for young think tanks addressing controversial public issues?

First and foremost, do not be afraid of controversial public issues. While a think tank is not a political party and does not have to win elections, it still needs to be relevant and credible. Therefore, it is important to understand what is acceptable to an organization's stakeholders and the general public. Second, be sure to cultivate relations with traditional media. Third, learn and seek inspiration from bigger and more established institutions—even ones abroad. Finally, use time wisely by developing better ideas and communication methods, not by complaining.
Marek Tatała
Marek Tatała, Vice President and Economist, Fundacja Forum Obywatelskiego Rozwoju (FOR) (Civil Development Forum), Poland

An Interview with Kwame Owino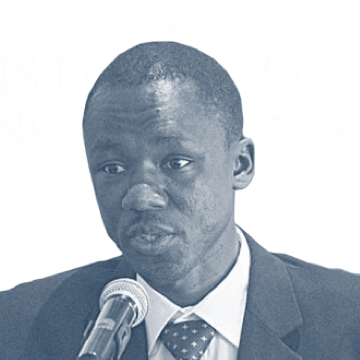 Messaging and Public Outreach
About Kwame Owino
Back to Interview
Why was the Institute of Economic Affairs founded?

A group of Kenyan professionals established IEA in 1992 to inform democratic debate around economic and social policy in Kenya. After the fall of the Berlin Wall, the wave of democratic reforms that swept Europe also catalyzed democratic changes in Kenya, leading to a reversion to multi-party democracy. The IEA's founders wanted to harness the voices of business and other professionals at this critical juncture in Kenya's history.

What are IEA's current areas of focus?

The Institute's programs comprise five thematic areas: public finance management, trade and development, regulation and competition policy, Constitution, law and the economy and "futures"—which examines trends through futures methodologies and techniques in order to create plausible narratives around possible futures. To promote informed debate and improved policy and decision making in each of these five domains, IEA staff conduct research and policy analysis, engage in capacity building efforts, advocacy and policy dialogues, public education, and scenario modeling.

The public finance management program is IEA's largest, and analyzes issues such as public expenditures and revenue mobilization while also providing independent policy analysis to the Kenyan Parliament. The Institute has been particularly active in flagging Kenya's rising levels of public debt as a risk to growth and stability.

How does the Institute identify and recruit members and experts?

Given that IEA is a membership-based organization, its programs and research must serve the needs of members as well as the public. The Institute's conferences and events allow members to participate in the policy debate and enlarge their professional networks, providing an organic way for IEA to increase membership. These members play an integral role in the Institute's activities by electing the board of directors. As stakeholders, members also help facilitate staff recruitment.

How do you set your organizational strategy to maximize impact?

Members, the board, and the secretariat (staff) work together to establish IEA's strategy, which the staff interprets into annual work plans. In this iterative process, members first provide feedback to the board as well as the secretariat. Staff craft a strategic blueprint, which is then sent to the board and membership for feedback before finalization. The finalized strategy then serves as the foundation for IEA's workplan.

What is your biggest public policy or public outreach success?

The Institute's Citizen Alternative Budget has been a success in that it has impacted decision making, providing an avenue for citizens to propose viable alternatives to government policy. In addition to seeking ideas as to how the government should establish its budget from IEA's membership, Institute staff also solicited broader public comment by reaching out to business groups and the public. Staff then identified spending priorities, and developed a cost structure that formed the basis of the Alternative Budget. Kenya's National Treasury found the Alternative Budget useful and has invited IEA to comment on the national budget every year.

How has the Institute cultivated relations with the Kenyan government?

The Institute strives to maintain its professional relationship with both the executive and legislative branches of government by providing quality research and alternative policy options. So long as government stakeholders recognize that IEA provides viable alternative policies, the Institute considers its efforts as successful.

How do you engage the public?

The Institute's public education, advocacy and policy dialogues serve as avenues for engaging the public at large. The IEA's communications team works with both traditional and social media platforms to disseminate staff research and opinion pieces. To strengthen communication with the public, IEA maintains an open email where anyone can ask staff questions related to the economy, and also hosts public open houses where people can talk with staff. Finally, we frame all research with the public in mind.

Has any of the Institute's work proven controversial? If so, how was that managed?

Although IEA is an economic think tank, its mission is to inform public policy and affairs. Accordingly, some research—though not controversial on its own—might become entangled in the electoral process. During the highly disputed election in 2017, IEA staff continued to express views and communicated in good faith. The Institute's approach is to let the research and evidence speak for itself. If an error has been made, IEA will admit the mistake and immediately correct it.

What advice do you have for young people who want to start a think tank or engage in the public policy process in a changing environment?

Having a clear purpose and mission is particularly important. After deciding on the area(s) of work, be sure to build the organization's capacity, institutional memory, and profile. For example, IEA has established itself as the "go-to" institution for public budgets in Kenya.

The governance of a think tank is also crucial to its success. As having an independent oversight board is an ingredient of good governance, it is important to find and retain dedicated board members who believe in the think tank's mission. Finally, be sure to benchmark against other, internationally reputable institutions.
Kwame Owino
Kwame Owino, CEO, Institute of Economic Affairs (IEA), Kenya