Every think tank makes strategic choices and trade-offs that depend on its purposes, constituencies, and context. A good strategy differentiates a think tank from its peers but aligns the components of its operations toward a common purpose. Ultimately, CIPE views think tanks' success in terms of policy relevance, intellectual leadership, contribution to the public good, and sustainability. This all starts with the mission.
Defining the Mission
A think tank's mission captures the reason for its existence and drives all its actions. Through the mission statement, the organization establishes its identity: internally, by expressing a common purpose, and externally, by stating what it stands for. Adhering to the mission builds consistency, momentum, and credibility. A good mission statement is clear, concise, and operational. It should be featured in the institute's products and activities.
Sample Mission Statement
"To inform decision-making in Kenya through policy innovation, research, analysis and dialogues."  |  Institute of Economic Affairs, Kenya
The mission statement declares the need that the institute was created to serve. In defining its mission, the institute makes a claim about where it can really make a difference. It may also express any guiding principles that it espouses.
As part of mission development and strategic planning, think tanks must contemplate the appropriate breadth or focus of issues that fall within their scope of activities. A sharper focus allows greater specialization, as well as closer relationships with target audiences. However, it reduces the ability to adapt and attract wide support. Too broad a menu of issues, on the other hand, may weaken identity and limit depth of expertise. One solution is to establish a set of core principles that guide an institute without wedding it to short-lived issues.
To carry out its mission, an organization must be able to visualize the change it seeks, then chart a path to realize that change. The strategic plan flows from the mission statement and establishes a limited number of core competencies. These are areas of strength that can be developed, that advance major objectives and differentiate the institute from other organizations.
Identifying Audiences
As brokers of knowledge, think tanks require a thorough understanding of their audiences. According to McGann and R. Kent Weaver, knowing the audiences can be challenging because think tanks operate in two distinct markets: a market for funding and a market for policy advice. Both markets are essential to the functioning of an institute, and both comprise multiple audience segments.
Within the policy market, important audiences include:
The Government: Legislators, executive officials, and regulators need information and solutions to make quality decisions. In order to influence policy, think tanks must influence the thinking of decision makers.
The Public: Think tanks inform the public about government activities and educate them on important issues. They also may tell policymakers what citizens want.
The Media: Through the media, think tanks reach other audiences, raise awareness of issues, shape policy debates, and increase their own visibility.
The Business Community: Many think tanks brief businesses on current policy issues and help them keep abreast of upcoming legislation. Some think tanks offer services to business associations.
Within the funding market, think tanks' audiences and supporters include foundations, international donors, corporations, private individuals, and sometimes government. Think tanks must attract and retain funders and provide them information according to their interests.
Think tanks must identify what distinct value they bring to each of their key audiences, or "customers." Through researching and listening to their policy customers and their funding customers, they determine customers' priorities as well as specific interests and knowledge. Think tanks' activities should be directed toward providing value to the customers, capturing value from customer relationships for their organizations, and building these relationships.
Positioning the Think Tank
Think tanks can be classified according to three main attributes: their activities, their sponsors, and the issues they address. The organizational choices made by a think tank or by its founders influence what the think tank can do and how it is perceived.
Choices About…
…Advocacy in Relation to Research
When research is applied in advocacy, evidence can be incorporated into policy. Credible research findings provide a strong basis for advocacy. However, a short-sighted focus on promoting a think tank's positions and preferences at any cost can lead to neglect of research standards and a perception of bias.
…Sponsorship in Relation to Research
A research program requires funding to operate. The funders are important consumers and beneficiaries of research. However, funders can exert influence on research agendas, suppress adverse findings, or divert an institute from its mission.
…Issues in Relation to Research
Research deepens understanding of policy issues and can serve to advance points of view, values, or ideologies. However, dogmatic adherence to ideological positions can create pressure to predetermine research outcomes.
To sum up: for research to add value in the policy process, the integrity and quality of research must be preserved. Think tanks must insulate their research from pressures that would lower standards and undermine credibility. On the other hand, think tanks must maintain certain relationships to ensure their research products are relevant, meaningful, and funded. Research in a vacuum contributes nothing to the policy world. Think tanks must therefore balance their relationships and set parameters on what they will do or accept.
Activities
Research

Advocacy

Education
Professional research generates knowledge and credibility. Some institutes emphasize rigorous application of social science research methods and detailed presentation of results. Traditionally, think tanks pursued academic research with the aim of increasing policy knowledge over the long term.

Advocacy generates opportunities to influence policy. Institutes that prioritize advocacy make specific policy recommendations, publicize them, and seek access to decision makers. Many such organizations subscribe to particular values or principles.

Education shapes the understanding, attitudes, and behavior of future leaders and the public. It does not typically influence current policy decisions. Some think tanks train business leaders, government officials, political parties, or journalists.
Multiple Issues

Single Issue

Single Interest
Think tanks that research a wide range of issues can adapt as issues come and go on the public policy agenda. They may struggle to establish a clear identity and a reputation for specialized expertise.

Think tanks that define themselves by one issue can find a competitive niche, but may have trouble attracting wide support.

An institute that advocates on behalf of an interest group can represent part of civil society, but may not be seen as an objective research organization.
Government

Universities

Corporations

Foundations & International Donor Agencies

Political Parties

Interest Groups
Government is often the largest sponsor and consumer of policy-related research. Government research contracts do not give institutes much scope to influence the policy agenda.

Universities sometimes establish institutes that focus on research rather than teaching. These institutes tend not to be active in policy debates. University faculty also may be affiliated with think tanks.

Corporations contract research out to non-profit and for-profit organizations. This research addresses particular business needs more than policy issues.

Foundations & international donor agencies support think tanks worldwide, and may favor their own policy goals.

Political parties establish institutes to develop policy ideas. These institutes' personnel overlaps with party membership.

Interest groups are considered distinct from think tanks, but sometimes develop research capabilities.
Steering the Think Tank
Governance refers to how board leadership steers an organization in concert with management and key stakeholders. It creates a framework for better decision making and accountability for results. Good governance defines leadership roles and responsibilities and facilitates constructive working relationships.
The board leads by setting the vision for the think tank and developing a strategic plan. The board is responsible for:
Guarding the mission of the business association and steering it in the right direction.
Overseeing the activities, health, and ethical behavior of the organization.
Ensuring that the organization is well-resourced to fulfill its mission, with adequate finances, capable staff, and esteemed reputation.
The staff brings the strategic plan to life by managing the daily tasks necessary to fulfill the goals. The staff is responsible for:
Executing the decisions of the board.
Administering daily details; procedures and project completion.
Monitoring and reporting on progress toward goals.
Managing organizational affairs including personnel, property and finances.
Two interviews with CIPE partners illustrate how think tank leaders worked to strategically position their organizations in complex environments: Kosovo and China.
An Interview with Alban Hashani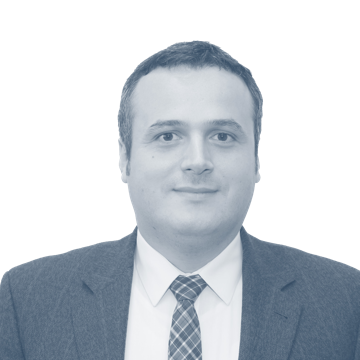 Managing Transitions in Think Tank Leadership
About Alban Hashani, Ph.D.
Back to Interview
Why was Riinvest founded?

A group of enthusiastic academics founded Riinvest in 1995 to promote discussion and policies that would advance Kosovo's chances of becoming a viable, independent state. At the time, ethnic tensions amplified already daunting challenges related to economic development and democratization. Riinvest aimed to fill the need for policy-relevant and evidenced-based studies in response to these ethnic conflicts and tensions.

What are the think tank's current key areas of focus?

Riinvest focuses mostly on subjects that relate to Kosovo's socio-economic development. Specifically, working on four main areas: research and advocacy, market development, education and training, and academic research. Research and advocacy compose the dominant activities and research-based advocacy has had a lot of impact on policymaking. Riinvest studies are cited by government, members of Parliament, international organizations, and businesses. Education and training programs, and academic research by staff aid advocacy and market development efforts.

Over the years, Riinvest has produced numerous reports related to privatization, employment, public procurement, and other socio-economic topics. Riinvest—with the backing of CIPE—also introduced principles of corporate governance in Kosovo back in the early 2000s.

How do you maintain objectivity when it comes to researching more contentious or controversial topics? Have you ever been stuck in the middle of two opposing viewpoints regarding an issue?

As public policy issues frequently involve the allocation of scarce resources, Riinvest has often found itself caught between two opposing perspectives. Our analysts navigate these tense debates by producing research and recommendations based on data and evidence. To promote a balanced perspective, Riinvest recruits like-minded organizations to further convey such evidenced-based messages.

Riinvest is Kosovo's oldest think tank. What has been the key to maintaining success and relevance over the years?

One of Riinvest's biggest successes is simply having survived for 25 years. It is not easy to survive as an independent, non-partisan organization in an environment like Kosovo's. Remaining a mission-driven organization has been a key to Riinvest's success. The Institute hires people who relate to the organization's mission, and has created a supportive work environment where people feel at home.

Creating a diversified work portfolio has also aided in Riinvest's success, and helped the Institute to ply a competitive environment. Riinvest has cemented its credibility by remaining faithful to the principles of evidence-based and data-driven research.

How do you ensure that leadership transitions and other external events don't endanger the mission or organizational stability?

It is important to have a corporate governance structure in place. With the assistance of CIPE, Riinvest created a sound corporate governance structure that helped the organization manage the departure of its founder. Although the departure was a shock, the transition was not very difficult as systems and reporting lines had already been in place. Attracting people who are loyal to the organization and remain for long durations also helps with stability. The long tenure of many Riinvest staff contributes to robust institutional memory—a quality that has helped to maintain smooth leadership transitions.

Riinvest's board oversees and guides the Institute's corporate governance structure. The board also helps to ensure that the Institute maintains its independence despite temptations to do otherwise given a challenging environment.

Could you give an example of these systems or policies?

To maintain organizational stability and staff morale, Riinvest has a system where new hires have a clear path for career development. Staff receive support to advance their careers. For example, Riinvest provides scholarships for staff to obtain master and doctoral degrees. Relating to the board, no member can serve more than two terms. After each term, the director must also be re-elected by the board.

How have generational perspectives influenced the research focus or succession planning?

Riinvest has been able to benefit from fresh perspectives that come with bringing in new people. Younger staff can challenge old ways of doing business, and people of different backgrounds add a diversity of approaches to solving problems. These newer hires strengthen succession planning as they will eventually become Riinvest's future leaders.
Alban Hashani, Ph.D.
Alban Hashani, Ph.D., Executive Director, Riinvest Institute, Kosovo; Lecturer, Economics, Riinvest College
An Interview with Unirule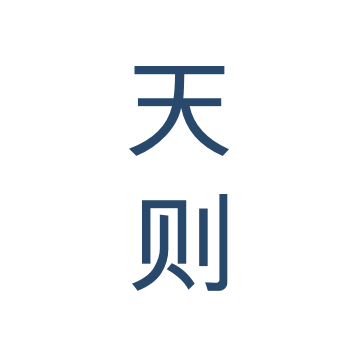 Operating in Closing Spaces
About Unirule Institute of Economics
Back to Interview
Why and how was Unirule established?

A group of economists working at the Chinese Academy of Social Sciences founded Unirule in 1993 because they wanted an independent, alternative voice to represent civil society. The founders intended to use their knowledge of economics to benefit society, but later found that working in the public interest was financially difficult. Through perseverance and by soliciting contributions from the business community, the founders evolved the organization into a think tank.

How did Unirule Institute of Economics raise funds? Did the Institute encounter challenges in the funding environment?

In its early days, Unirule secured funding and in-kind support from business and a broad cross-section of Chinese society, as well as from foreign donors. Foreign funding dwindled because of regulatory changes, and even securing support from domestic sources got more challenging because of political pressures.

Fee-based consulting services provided over half of Unirule's income, while domestic support covered the rest (often anonymous to avoid government pressure). The Institute also fundraised in small amounts by attaching "donations welcome" messages to publications and newsletters.

Unirule transitioned from relying on overseas to domestic sources of funding. How did Unirule navigate that change?

Unirule had built a strong reputation in the field of economics, and its staff were well regarded. When foreign sources of funding dried up, businesspeople stepped in to contribute. Many in the business community identified with Unirule's mission, and thus took risks to donate. Unirule's economists also contributed directly to the organization.

How did Unirule build its relationships with the business community?

Unirule's research products and training programs were of keen interest to the business community, providing a natural means of developing ties with businesspeople. If participants have positive impressions after trainings, they are likely to introduce colleagues to the Institute, thus creating a virtuous cycle of networking.

What were Unirule's key areas of work?

Unirule worked in public policy, public governance, and urban planning. The Institute provided urban planning consulting to local governments, implemented training programs through its culture center, and fundraised through international exchange activities. Unirule's academic committee drafted the annual macroeconomic report, annual reports on the performance of China's private and state-owned enterprise (SOE) sector as well as special projects.

How did you balance your consulting business with your public policy work? Were there concerns about conflict of interest?

Unirule separated its consulting work from public policy research. The Institute earned consulting fees from providing local governments with various economic and urban development plans. This revenue supported Unirule's operations, and funded public policy research reports that were provided free-of-charge to the public.

How did Unirule manage the changing regulatory environment overseeing non-government organizations for so long?

The Institute confronted challenges in the regulatory environment by evolving over time. After government regulations in 2004 stipulated that all non-profits had to have a government sponsor, Unirule could no longer operate under such status as no government agency was willing to sponsor the Institute. Because registering a business in China is easy, several Unirule staff registered two companies to continue operations. While the government closed down one of these companies relatively quickly, the other continued until 2019. While Unirule did not avoid sensitive topics, it recognized that there are limits to what can be publicly discussed. Even for sensitive topics, the manner in which the debate was framed was always very important.
Unirule Institute of Economics
Note: In 2019, government pressure led Unirule staff to close the think tank and cease operations. This interview was conducted in 2018 and has been edited slightly to account for the closure.