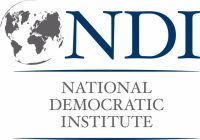 This article originally appeared on the National Democratic Institute's website.
The Open Internet for Democracy Initiative (OIDI) announced the selection of the first cohort of open internet advocates for the Open Internet for Democracy Leaders Program. The six outstanding leaders (see their profiles below) were chosen from nearly two hundred applicants, and represent a diverse group of global advocates from local civic, media, and private sector organizations that are passionate about protecting and promoting an open internet.
Democracy has always required the free flow of ideas. In the modern age, this means an open internet where all citizens can express their opinions, and share and debate ideas. Access to an open internet is necessary to strengthen democratic engagement and governance, enable equal participation in the market economy and promote social accountability. The Open Internet Leaders program seeks to amplify local voices working on behalf of these goals, and contribute resources that support the wider digital rights community.
OIDI is a collaborative effort between the Center for International Private Enterprise (CIPE), the National Democratic Institute (NDI), and the Center for International Media Assistance (CIMA). The initiative supports open internet advocates who are organizing for change in their countries, while connecting them with new allies around the world.
Each "Open Internet Leader" will implement a local advocacy project in their community, as well as contribute blogs or articles to the OIDI website that highlight local or regional threats to an open internet. Additionally, the leaders will convene in Washington, DC to create the Open Internet for Democracy Playbook, which will serve as a companion guide to the Democratic Principles for an Open Internet.
Meet the 2018 Open Internet for Democracy Leaders:
Iness ben Guirat (Tunisia)
Iness ben Guirat received her engineering degree in 2017 at the National Institute of Applied Science and Technology (INSAT), within the Mathematics-Informatics Department. She is an alumna of the Thomas Jefferson Program, sponsored by the U.S. Department of State's Bureau of Educational and Cultural Affairs (ECA). Her background spans a diverse range of disciplines: programming, web design, cryptography, and project management. Her passion about issues related to Open Internet has led her to become a member of iGmena, Internet Governance in the MENA region, and to conduct research in cryptography to master the technical side of these issues.
Eduardo Carrillo (Paraguay)
Eduardo Carrillo is the project director at TEDIC, a Paraguayen NGO focused on developing open civic technology and defending digital rights. He is in charge of the Open Government chapter of the organization and participates in numerous working groups with government and civil society actors. Eduardo is interested in LGBTQI rights and exploring the possibilities that new technologies and the internet can bring. He is a researcher in matters of privacy and access to information, and holds a bachelor's degree in international relations.
Juliet Nanfuka (Uganda)
Juliet Nanfuka holds a Bachelor of Journalism degree from Rhodes University in South Africa where she specialised in Writing and Digital Media. She works at the African ICT Policy think tank, Collaboration on International ICT Policy for East and Southern Africa (CIPESA), where she is involved in digital rights research, training, advocacy and communications. She is interested in the intersections of society, gender, media, and digital content with tech policy in Africa. She has also completed a Postgraduate Certificate in Social Innovation Management from the Amani Institute in Nairobi, Kenya.
Kathleen Ndongmo (Cameroon)
Kathleen Ndongmo is an entrepreneur who serves as the principal officer of Anqhore Consulting, a management strategy, marketing and digital media consulting firm she founded in 2011. She is also the Co-Founder and CEO of voKKall, a textile and African print fabrics distributor in Cameroon. A notable voice for digital rights in Africa, she was one of the leading voices against the Cameroonian Internet shutdown of 2017 and actively contributed to the #BringBackOurInternet campaign. She has been the country update speaker for Cameroon at the Paradigm Initiative's Internet Freedom Forum in 2016 and 2017, and writes the Cameroon update for the Digital Rights in Africa Report. Kathleen is a member of the Netrights Africa Coalition, a pan-African coalition for digital rights in Africa.
Mary Rose Ofianga Rontal (Philippines)
With a passion for innovation and entrepreneurship, Rose recently founded Womenpowered Institute, an organization that provides opportunities for women to excel in the digital economy through training and community events. Rose has spent the majority of her career as a program manager, gaining experiences in community development, project and event management. She started her journey as an Internet Governance champion in 2013 when she implemented a healthtech project for community health workers. Since then, she's become an advocate for internet rights and the use of ICT for development, with an interest in data analytics, internet governance and data governance.
Talal Raza (Pakistan)
For over five years, Talal Raza has worked with renowned media organizations and NGOs including The Nation, Geo News, IREX, United States Institute of Peace and Privacy International. He has researched and written on various policy issues including terrorism, cyber terrorism, digital rights and the local bodies system. As Program Manager at Media Matters for Democracy, he currently spearheads the 'Media for Progressive Internet Governance and Digital Rights' initiative, which aims to politicise and bring into the mainstream the digital rights issues that are often underreported in the media. News content produced under this initiative is hosted at digitalrightsmonitor.pk. Talal holds an MPhil in Peace and Conflict Studies from National Defence University Pakistan and a Bachelor's degree in Journalism from University of the Punjab, Lahore.