In Central America, women's entrepreneurship and meaningful engagement in the economy and political spheres are key for inclusive growth and societal prosperity. However, numerous challenges hinder the progress of Central American women in their entrepreneurial and leadership endeavors, such as gendered social norms, unequal household responsibilities, and limited representation in senior positions. 
Citizens, businesses, and institutions across Central America have faced unprecedented economic and political crises in recent years due to the COVID-19 pandemic and democratic backsliding. Governments and businesses across the region have struggled to adapt to the new operating environment and way of life. While much of the region's population grapples with economic hardship, poverty, and informal labor markets, women are disproportionately affected by these issues.  
Across Central America, female workforce participation remains low in comparison to male counterparts. Women are more likely to participate in the informal economy and, as such, are subjected to lower wages, long hours, and poor working conditions that are highly vulnerable to demand shocks and climate disasters. Women are further inhibited in their ability to create and grow businesses by a lack of access to credit and financing, lack of and/or low-quality capacity development services, and fragmented efforts to support women's inclusion. Given these key disparities, women entrepreneurs face unique barriers in the quest to contribute fully and equally to the social and economic development in their communities. 
Despite these obstacles, regional organizations exhibit unwavering determination to empower and uplift Central American women entrepreneurs, thereby catalyzing their economic leadership and transforming communities.  
As a response to the unique challenges that Central American businesswomen face, CIPE launched the Strengthening Women's Entrepreneurship Ecosystems Together project in April 2023. Building upon CIPE's decades of experience in association and civil society capacity building, the project's primary goal is to enhance the capacity of women-oriented organizations in Central America to meet the needs of their members and engage in regional collective action to promote women's economic empowerment. 
To begin the project, CIPE released a request for proposals and selected organizations from Guatemala, El Salvador, and Costa Rica that applied to participate in the capacity-building program. The program focuses on three main objectives:  
Highlighting the intersection between entrepreneurship and democracy through capacity-building workshops to bolster women's entrepreneurship and leadership.

 

Creating intraregional networking opportunities and collaborative spaces for engagement among women entrepreneurs and businesswomen.

 

Supporting women-oriented organizations across Central America in developing the tools necessary to build relationships and conduct regional advocacy.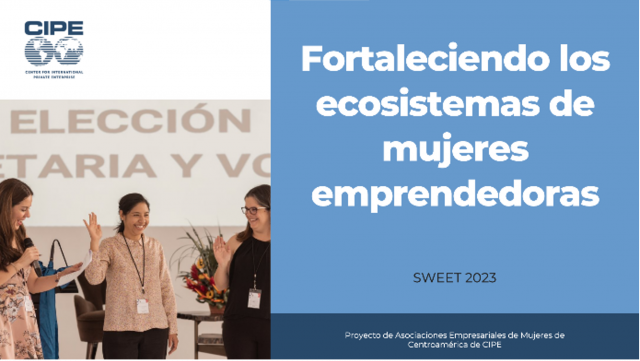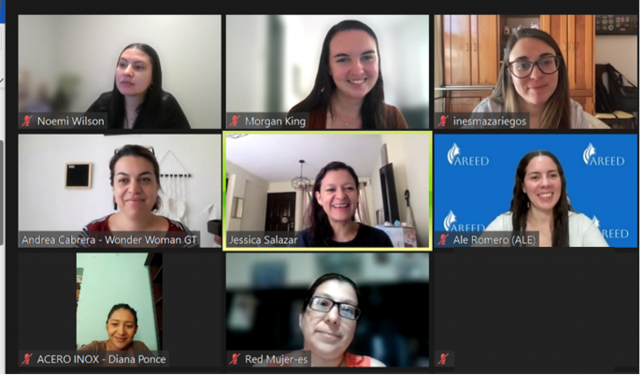 CIPE held the project launch call on August 1 with the selected organizations. Representatives from Red Mujeres Empresarias de El Salvador, Asociación Red Empresarias y Emprendedoras para el Desarrollo Sostenible, and WonderWoman Guatemala attended the call to discuss their aspirations for regional collaboration and organizational growth through the project.
During the coming months, CIPE will work with each organization to develop personalized workshops and mentorship programs to address their needs, as identified through a diagnostic assessment. Topics covered in these activities may include governance, membership recruitment and retention, membership services and programs, advocacy, coalition building, marketing, and financial management.
Stay up to date with project activities via cipe.org and our social media accounts on Twitter, Facebook, and LinkedIn.
Published Date: August 31, 2023