Una versión en español está disponible aquí.
---
The orange economy is a space where like-minded creative entrepreneurs come together as they create businesses focused on art and culture in their communities. In Latin America, the orange economy is the engine that drives culture and creativity and stands out for its ability to create jobs and exports. CIPE's orange economy programming has produced several new companies and new jobs in the last two quarters in Quetzaltenango, Guatemala alone.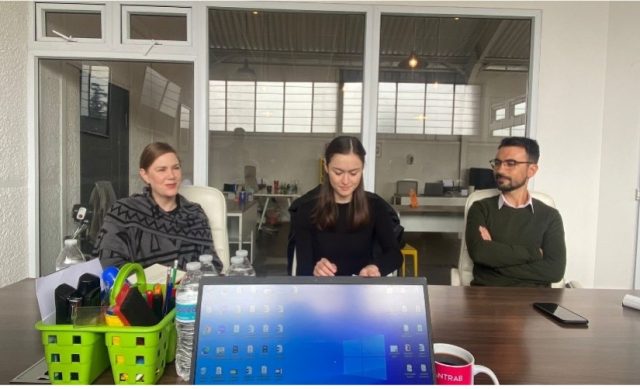 In 2015, the Orange Economy in Latin America was estimated to have the potential to generate revenues of as much as $124 billion per year and employ 1.9 million people. Latin America's history of tumultuous civil wars and political and civil unrest has led to a culture of resiliency and a drive to create better opportunities for future generations. The orange economy demonstrates these values by challenging entrepreneurs to find new ideas and push the boundaries of traditional economic opportunities.
CIPE's Guatemalan partner, the National Network of Managers' Groups (RNGG), is a leader in orange economy programming. With other organizations in the region initiating programming in the orange economy, CIPE facilitated a study tour for a Bolivian partner, Center for the Study of the Economic and Social Reality (CERES), to learn about the successes and lessons learned so far in Central America. CERES had the opportunity to learn about how RNGG has facilitated trainings for over 1200 entrepreneurs, and has also helped them start, formalize, or improve their entrepreneurial ventures.
CIPE is committed to building more democratic and equitable societies by contributing to each country through our various programs that seek to improve the quality of life for the region's citizens by fostering new economic opportunities. This is how the regional program on the Orange Economy in Guatemala and El Salvador, known as CONA (COLMENA NARANJA), emerged.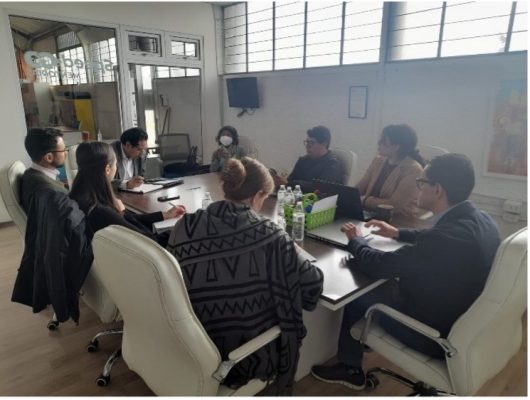 CONA's objective is to develop and support creative entrepreneurship and enhance the orange economy in these countries. Over the past six years, CIPE has steadily been building an economic development path through brand recognition for these projects. The project began with the brand Xelaju Naranja in Quetzaltenango, expanded regionally to Suchitepéquez, Huehuetenango and Santa Ana, and finally has become a combined regional effort known as Colmena Naranja. The project's goal was and still is to foster a democratic environment through engaging youth in creative entrepreneurship throughout Central America.
Based on the impacts and results generated by the CONA program, CIPE has implemented similar initiatives throughout the rest of Latin America. For example, in Bolivia, CIPE started a project called "Stimulating Inclusive Growth Through the Creative Economy." As part of this project, CERES and its allies, guided by CIPE's experience, are developing a strategy for the project's development and implementation in the country. To aid in the strategy development, CIPE organized a Study Tour between Guatemala and Bolivia with the objective of exchanging lessons, learning best practices, and refining development methodologies, based on the experiences generated by the institution and the work of local partners such as RNGG.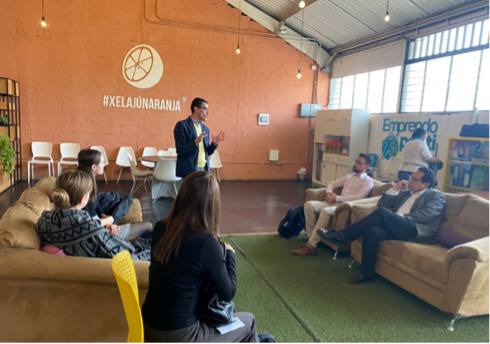 The four-day study tour involved exchanges with the partner organization, entrepreneurs, organized groups, and allied institutions such as universities and local governments. These entities shared knowledge with the visitors regarding tool development and organization, promotion and awareness building, and capacity building and sustainability strategy though meetings and site visits.
As a result of the study tour, the Bolivian partner returned home with new ideas and proposals to implement in its program, thanks to each organization, partner, and institution involved in the process. Through programs like these, CIPE maintains its commitment to foster bottom-up private sector empowerment and growth within countries throughout Latin America.
Published Date: August 29, 2023