Larry Chan and Daniel Hong from Free World Investment join Eric Hontz, Director of CIPE's Center for Accountable Investment and Catherine Tai, Deputy Regional Director of CIPE's Asia and Pacific team to discuss the considerations of geopolitical risks when investing.
Free World Investment is the first ethical investment strategy dedicated to safeguarding global capital in developed markets from investing into countries with heightened political and country investment risks.
---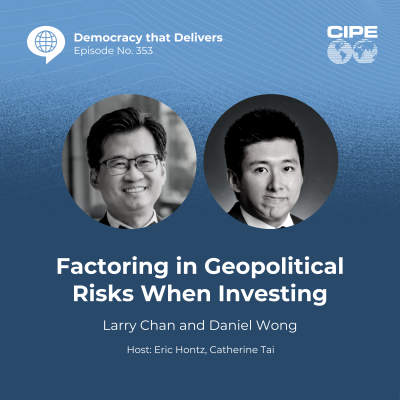 Want to hear more? Listen to previous podcasts at CIPE.org/podcast.
Subscribe to the podcast on iTunes or your Android device.
Like this podcast? Please review us on iTunes.
Published Date: December 14, 2022