Editor's note: This article was co-developed by CIPE, The William Davidson Institute at the University of Michigan (WDI) and Tenmou, and was first published on the NextBillion website; an excerpt is reposted with permission. The Economic Diversification and Access to Finance project that CIPE is implementing in Bahrain is funded by the U.S. Department of State.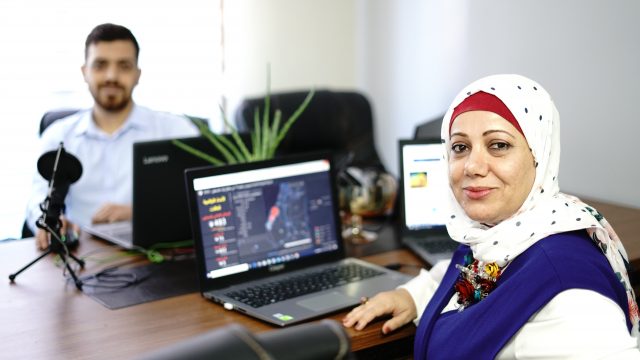 Talk to an entrepreneur and they may tell you that while building a business can be exciting and rewarding, it can also be isolating and nerve-racking. Entrepreneurship requires long hours and personal sacrifices, risk taking, and navigating new territory. Many entrepreneurs find themselves struggling to manage these pressures, putting both their personal well-being and their enterprise's success in jeopardy.
Mentors can play a key role in helping entrepreneurs deal with these unique difficulties. Having a mentor who has "been there" and traveled a similar path equips entrepreneurs to face the many challenges they will encounter on their journey to growth. But though mentorship has benefits for both the mentor and the mentee, a host of factors can make or break the relationship — ranging from simply not being available at the same time to meet, to something more complex, like being unable to build trust or having differing expectations. And while entrepreneurs may be aware of mentorship and its benefits, they often do not know where to find a mentor or how to manage the relationship.
Entrepreneur support organizations (ESOs) — e.g., accelerators, incubators and investment companies — can help address these issues by linking entrepreneurs with mentors through structured mentorship programs. ESOs can play a valuable role in cultivating productive mentoring relationships, including by: identifying motivated entrepreneurs seeking to be mentees or mentors; matching mentees and mentors; offering support with scheduling mentoring sessions; assisting with troubleshooting; and offering extra benefits like networking sessions and pitch events.
As part of our efforts to equip economic decision-makers in emerging countries with the tools of commercial success, the William Davidson Institute (WDI)'s Entrepreneurship Development Center has developed our 6M Model of Entrepreneurship Development. The 6M Model highlights mentorship as one of the essential elements of a comprehensive entrepreneurship development program. It features prominently in our efforts to provide entrepreneurs with the knowledge, skills and attitudes they need to start or scale their businesses. Currently, we are working with the Center for International Private Enterprise (CIPE) and Tenmou (a Bahrain-based angel investment company) to build the mentorship component of the Economic Diversification and Access to Finance project in Bahrain. Supported by the U.S. State Department's Middle East Partnership Initiative (MEPI), the project offers cohorts of Bahrain-based entrepreneurs four months of mentorship from locally based mentors.
Based on insights gleaned from this mentorship program in Bahrain — and drawing from our 20-year track record designing entrepreneurship development programs — we have distilled seven key learnings which can help ESOs to implement successful mentorship programs, while providing them with an opportunity to continuously learn and adapt their mentorship approaches and offerings.