What does a boxing icon, a retired police general, a labor leader-activist, a former actor, a widow-human rights lawyer and son of a former dictator have in common?  They form part of a crowded field of aspirants seeking to become the 17th president of the Philippines. 
Elections in the middle of a pandemic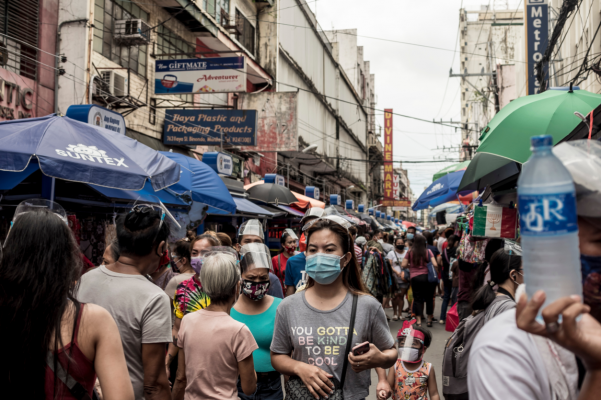 Amidst the backdrop of an ongoing pandemic, the Philippines will hold its national elections on May 9. As the oldest democracy in Southeast Asia, Philippine democracy has been tried and tested and while it has shown some resilience, many observers note a decline of democracy in recent years—with the pandemic adding unprecedented strain on democratic and market institutions, testing their adaptability and resilience. The world is closely watching our nation of 110 million people embark on a critical crossroads of electing a set of leaders to navigate the country's road to economic recovery and democratic renewal.  Consequently, strengthening democracy requires not only an election, as in the Philippines, for example, but a more strategic, long-term, inclusive approach that leverages citizens' demand for strong democratic institutions, safeguarding democratic values and norms, and propelling democratic engagement forward.
Crowded field in a critical democratic exercise
There are ten official presidential candidates in this year's national elections: Ernie Abella, a businessman, writer, and pastor who is a long-time supporter of President Rodrigo Duterte. He briefly served as the president's spokesperson; Leody de Guzman, an activist and labor leader; Francisco "Isko" Domagoso, former actor and the incumbent mayor of the City of Manila; Norberto Gonzales, an avowed democratic-socialist and former national security adviser and defense secretary under the Gloria Macapagal-Arroyo administration; Panfilo Lacson, incumbent senator and former police chief under Joseph Estrada administration; Faisal Mangondato, a businessman from Marawi city; Ferdinand "Bongbong" Marcos Jr., former senator—son of late dictator Ferdinand Marcos; Jose Montemayor Jr., a cardiologist, lawyer and economist; Manny Pacquiao, incumbent senator and Filipino boxing icon; and, Leni Robredo, the only woman in the field who is also the incumbent vice president.
A continuation of the present or back to the future?
President Rodrigo Duterte's term will end in June 2022. He and his longtime aide and supporter Senator Bong Go have withdrawn their candidacy for senate and presidency, respectively, last December. This means that the president's party did not field any candidate to succeed him. However, President Duterte's daughter, incumbent Davao city mayor Sara Duterte-Carpio is seeking the vice presidency and has joined forces Ferdinand Marcos Jr., who is seeking the presidency. Both candidates are highly popular and supported by the political machinery of former presidents Gloria Macapagal-Arroyo and Joseph Estrada. The Marcos-Duterte-Arroyo-Estrada alliance is a formidable alliance. If successful, this alliance will result in the consolidation of political power in the Philippines among these political families, in which 40 or 20 years ago under an EDSA 1 or 2 scenario, would have been far-fetched. Marcos-Duterte are currently leading all major polling surveys with a wide margin against their opponents.  If officially elected, they will inherit the current administration's economic legacy which include a mounting debt amounting to US$240 billion (Php12 trillion), unemployment of 6.4 percent or 3 million jobless Filipinos, and underemployment of 6.18 million.
Emerging voter demographic yet democracy in decline
There are around 67 million registered voters in the upcoming elections; around 50% comprise the youth vote or the 18-30 age bracket, while nearly 5 million will be voting for the first time. This coming elections is the 6th presidential elections we will hold Post-EDSA People Power Movement which toppled a Marcos dictatorship. Yet, according to Economist Intelligence Unit (EIU)'s 2021 Democracy Index, the Philippines is categorized as a "flawed democracy." By definition, this means that we are "holding free and fair elections and respecting basic civil liberties, despite 'problems' including infringements on media freedom and other weaknesses such as 'problems in governance' and 'underdeveloped political culture and low levels of political participation.'"
Philippine democracy challenges are piling up
In WJP 2021 Rule of Law index, the Philippines ranked 102 out of 139 in the overall score for "rule of law," a steady decline in ranking since 2015, when it ranked No. 51.  The investigation of the International Criminal Court (ICC) on possible human rights violations on the government's war on drugs sends an important signal on the country's waning rule of law standing.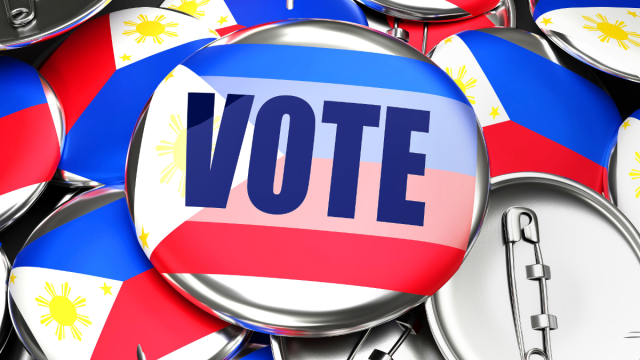 In recent Transparency International Corruption Perceptions Index, the Philippines was identified as a "significant decliner" placing 117th out of 180 countries in the 2021 rankings. Corruption remains an important governance challenge in the country. The Senate just concluded its blue ribbon committee investigation and recommended filing of cases against key officials involved in an anomalous COVID-19 medical supply procurement deal worth US$100 million between the government and "Pharmally" corporation, a company closely linked to former presidential adviser Michael Yang.
In the Reporters Without Borders' (RSF) World Press Freedom Index, the Philippines slipped two more places, now ranking 138th out of 180 nations, for 2021. Many will recall that in January 2018, the Duterte government ordered the revocation of Rappler's SEC license and subsequent filing of tax evasion and libel cases against its CEO and 2021 Nobel Peace Prize awardee Maria Ressa. While in July 2020, Congress junked ABS-CBN's franchise renewal resulting in the shutdown of its core media business and loss of 8,000 jobs.
These challenges are exacerbated by deeply rooted patronage politics that has eroded the political party system, strengthened personality-based politics and enabled political dynasties.
The rise of disinformation
According to the Diplomat, "over 90 percent of 110 million Filipinos with access to the internet are on social media. Facebook and YouTube dominate the country. As of 2021, about 81 percent of the Philippine population is on Facebook. Meanwhile, 85 percent of Filipinos with access to the internet watch YouTube. The average Filipino internet user spentnearly four hours on social media every day. A 2017 survey also found that Filipinos with internet access trust social media more than mainstream media: 87 percent of these respondents claimed to trust information found on social media." With so much at stake for the candidates and the pandemic limiting their physical campaign activities, the battle has shifted online but with a twist—the weaponization of social media as a tool for fake news, disinformation, and even historical revisionism. According to the results of a Social Weather Stations (SWS) survey held in December 2021, "69% of Filipinos believe that the problem of fake news in media is serious—an increase from 60% in December 2017. The number of people who said fake news problem on the internet is serious is higher among college graduates (75%) and junior high school graduates (74%), followed by elementary graduates (59%), and non-elementary graduates (48%). Among those who find it difficult to spot fake news on television, radio, or social media, the highest is in Mindanao (54%), followed by Balance Luzon (52%), the Visayas (50%), and Metro Manila (47%)."
According to fact-checking initiative Tsek.PH, after conducting some 200 fact-checks since the start of January 2022, "Vice President Leni Robredo is the biggest victim of disinformation carrying negative messaging while Ferdinand Marcos Jr. benefits the most from disinformation carrying positive messaging."
Back to basics: Legit issues or tokenism in the campaign trail?
Over the last few weeks the Commission on Elections has been hosting a series of presidential and vice-presidential debates to provide all candidates a venue to share their programs, advocacy and vision for the country.  All candidates except for the Marcos-Duterte tandem have shown up in three televised debates. Marcos-Duterte camps justified their non participation in the sanctioned debates as a matter of preference saying that their campaign style is to directly go out and interact with the public.
After two rounds of presidential debates and one round of the vice president debate, key issues related to inclusive economic growth, recovery and resiliency, transparency and accountability, rule of law and foreign relations have emerged as top important issues seeking wisdom and specific agenda from the candidates.  All candidates have alluded to the importance of shepherding a clean, honest and transparent government and being a champion of the rule of law. Notably criticized in the discourse is the absent Marcos Jr., who faced a disqualification case for his non-filing of income tax returns when he was vice governor and governor of his hometown Ilocos Norte and his family's non-settlement of over US$4 billion (Php203 billion) worth of estate taxes owed to the Philippine government.  Marcos and his allies have brushed off the criticisms thrown against him by his opponents saying these are politically motivated.
On one hand, economic inclusion, accountability and the rule of law as formidable issues in the presidential debate speaks volumes of the disparity between the political elites such as the Marcoses and the more than 26 million Filipinos living below the poverty line. Thus, the future of the Philippines, once labeled by the likes of Moody's Analytics and Asian Development Bank as "Asia's rising star" needs to be reassessed with the upcoming elections as a benchmark on strengthening citizens' engagement particularly among the typically marginalized and underrepresented sectors and call for candidates to go beyond 'tokenism' in addressing key economic challenges and exact accountability on rent seeking behaviors hiding in political institutions.
On foreign policy, in the current administration, we have witnessed mixed signals on our foreign policy stance particularly on issues related to the West Philippine Sea and overall relations with China.  China continues to show aggressive behavior by sending militia vessels in the Philippines exclusive economic zone. Duterte has repeatedly threatened to scrap the US-Philippines Mutual Defense Treaty which provides US-guaranteed military support for the Philippines in case of external armed attacks. He would later on heed to calls to not terminate the treaty upon the recommendation of his defense and foreign ministers.  An SWS survey commissioned by Stratbase ADRI shows 47% of Filipinos say government is not doing enough to assert country's rights in the West Philippine Sea, while 69% of respondents agreed that the Philippines should forge international alliances to protect its rights. In another SWS survey, Filipinos' trust on China has further deteriorated to -36.
While all candidates articulate the need to leverage the country's Philippines' arbitral victory against China, the next administration needs to enunciate a cohesive, consistent and unifying message to counter China's aggression in the West Philippine Sea and generate international community's support and cooperation.
Ardent citizenry, election ends with rule of minority… but democracy starts with Me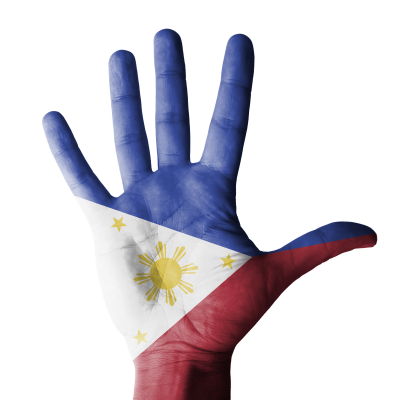 We, Filipinos, generally view elections as the cornerstone of our democracy. In the 2016 presidential elections, the country had an 81.95% voter turnout. This high voter turnout paved the way for Rodrigo Duterte to get elected not by a majority, but with a plurality of 39 percent, or 16.6 million votes out of the 44 million votes cast. The Philippines has a multi-party system which means three or more candidates can vie for the two highest seats in the land. Under this system, plurality voting translates to vote splitting. Thus, a candidate with the highest number of votes will emerge as winner even unpopular.
Indeed, we are at critical crossroads of electing a set of leaders to navigate our country's road to economic recovery and democratic renewal.  If anything, our elections provides a level playing field —it is our mutual venue for democratic expression even if it results in the rule of minority.
But what matters is what happens next, for democracy does not rest when an election cycle is over— it fires up after the fact. And for democracy to be renewed, recharged, and transformed, it has to sit on a strong foundation called "values"—where demand for strong and accountable democratic institutions, safeguarding democratic principles, and propelling democratic engagement is the way forward.
That said, the push for real institutional reforms ultimately start with the citizenry—and that involves critical participation and engagement to make democracy work—by Us, You, and Me!