Erika Díaz Ulloa, a lawyer and a specialist in compliance matters, joins CIPE's Democracy that Delivers podcast for International Women's Day 2022 to talk about the challenges women face in the marketplace. She tells CIPE co-hosts Barbara Langley and Staci Samuels why women-owned businesses are more likely to face discrimination, how women can deal with double standards, and what women can do to move into leadership positions.
Relevant Resources: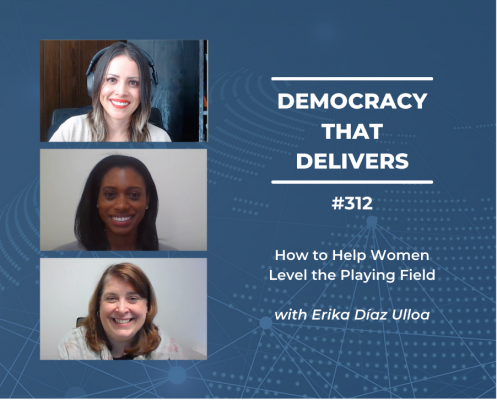 Want to hear more? Listen to previous podcasts at CIPE.org/podcast.
Subscribe to the podcast on iTunes or your Android device.
Like this podcast? Please review us on iTunes.