The Center for International Private Enterprise (CIPE) and the Papua New Guinea Women's Business Resource Centre (PNG WBRC) are joining the global community in recognizing the progress made by women who have played exceptional roles in their communities, and in promoting the importance of women's economic empowerment.
To mark International Women's Day this month, CIPE and the PNG WBRC invited women leaders from the community, who are direct beneficiaries of CIPE's empowerment programs in PNG, to participate in a social media campaign to highlight the importance of women's economic empowerment and commit to leading the fight for gender equity in a COVID-19 world. Participants were asked to respond to the prompt: "The Economic Empowerment of Women in Papua New Guinea is Important Because…"
To see the responses to the prompt, please visit the  WBRC website or Facebook page, or simply scroll down.
Since 2016, CIPE has operated the WBRC to serve as a safe and accessible resource hub for women to access the tools and information to implement their business ideas and to network with and learn from other women.
International Women's Day, designated as March 8 each year, celebrates the achievements of women without regard to cultural, religious, ethnic, economic, or political affiliations. It is a moment for women across the world to unite over a powerful platform to drive action for and raise awareness about women's rights and gender equality. This year, International Women's Day highlighted the challenges brought on by the COVID-19 pandemic and the impact that it has had on women around the world.
The theme designated by the United Nations for 2021 is "Women in leadership: Achieving an equal future in a COVID-19 world," to highlight the efforts by women and girls around the world in shaping a more equal future and recovery from the pandemic.
In PNG, women in particular face extraordinary challenges. PNG is ranked 127 out of 153 countries in the Global Gender Gap Report, and is currently one of only three countries in the world with no women represented in the National Parliament. About two thirds of women are victims of family sexual violence (FSV) and gender-based violence (GBV) and a majority of working women are employed in the informal economy where they are not guaranteed social security protections. A survey commissioned by CIPE in July 2020 highlighted that under the economic pressures of COVID-19, PNG's already struggling economy was further devastated and the challenges that women entrepreneurs regularly faced were exacerbated.
Even during periods of extreme vulnerability, CIPE continues to encourage, support, and reward women's entrepreneurship through the WBRC. CIPE remains committed to realizing equal opportunity and advancement for women in PNG.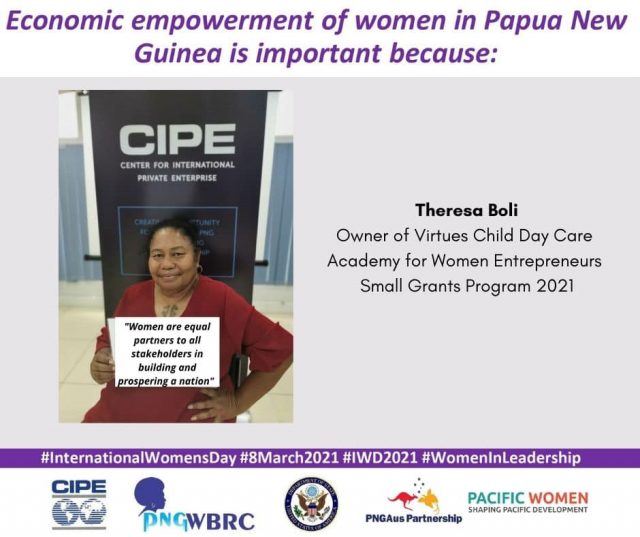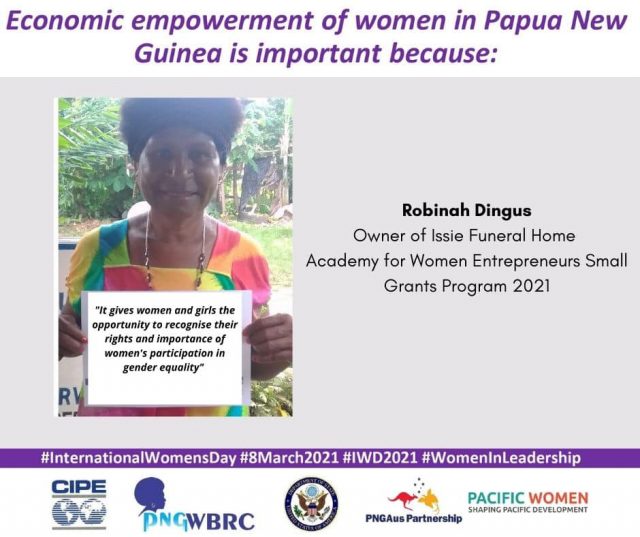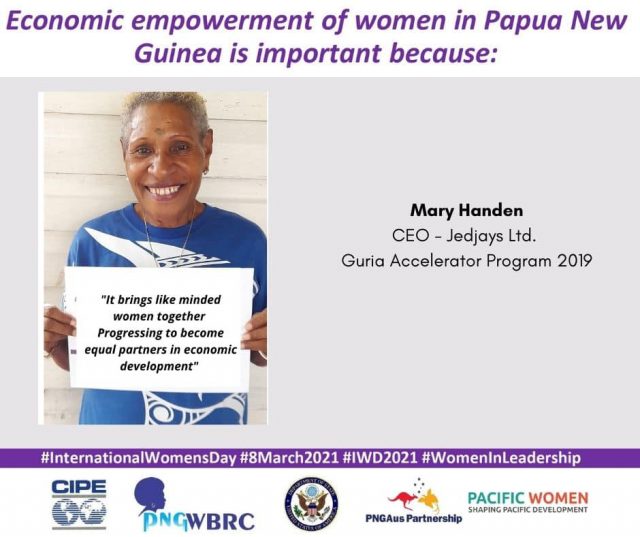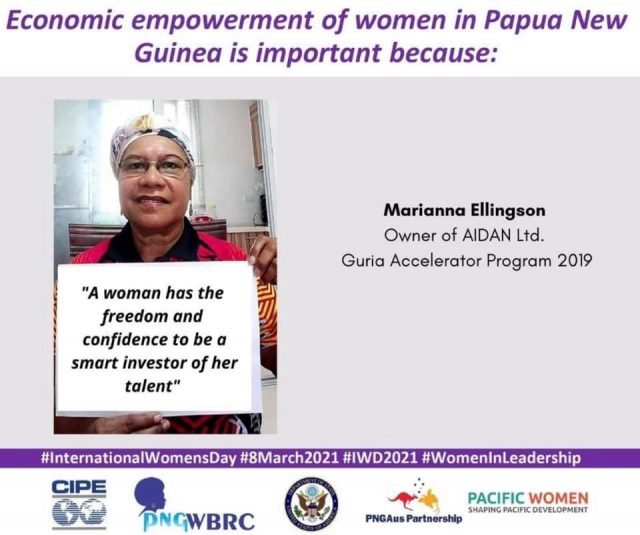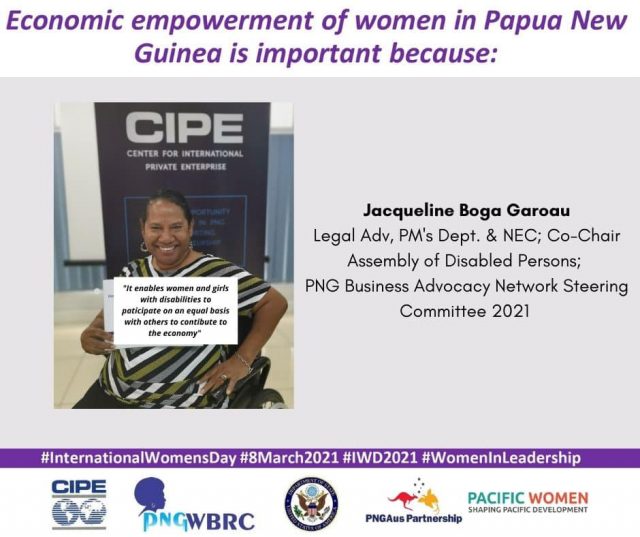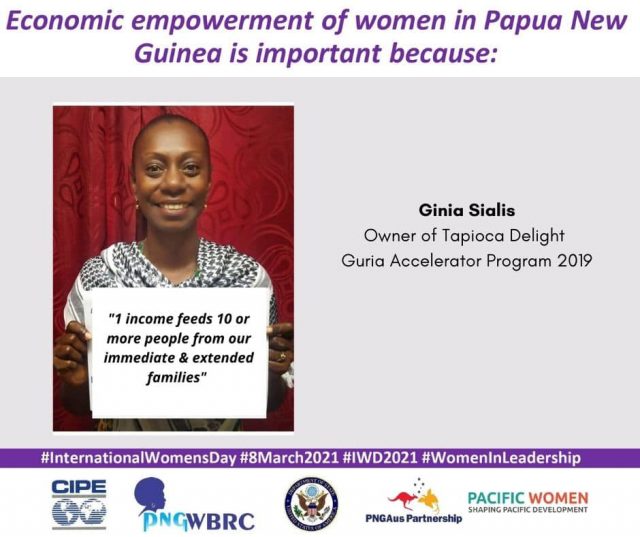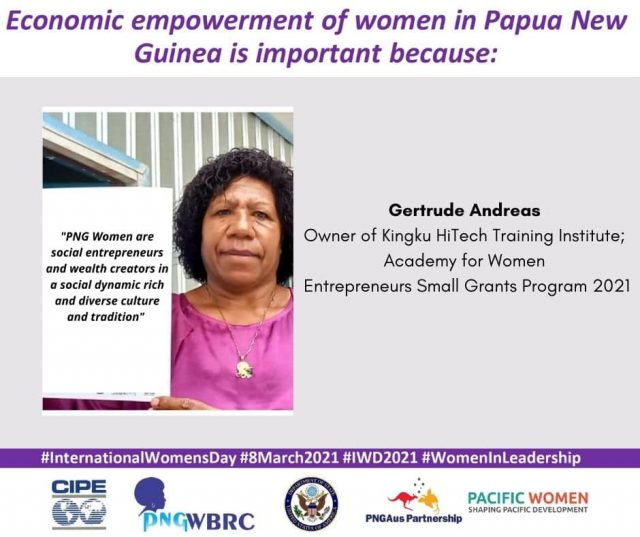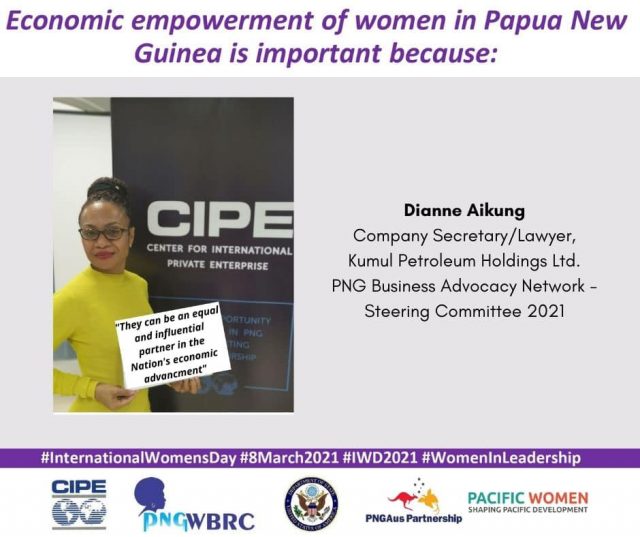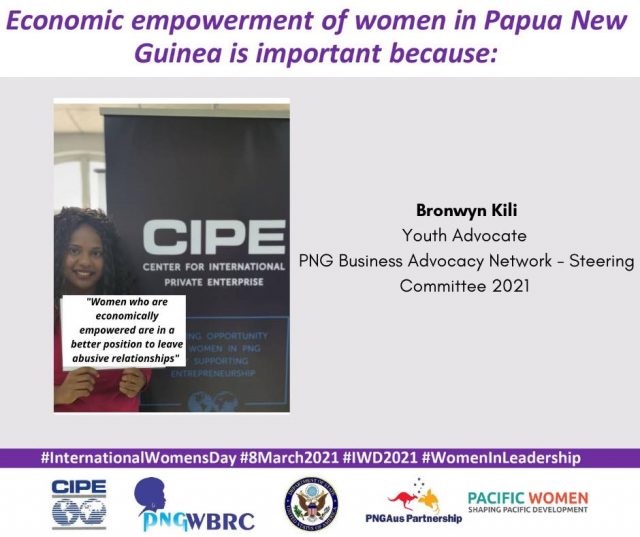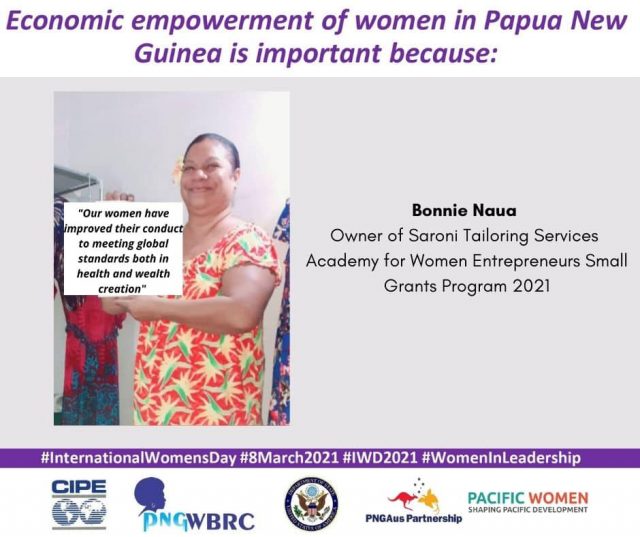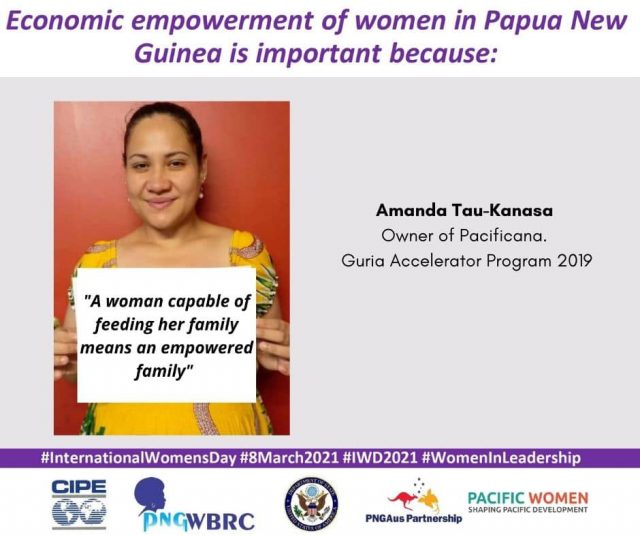 ---
CIPE is implementing its cutting-edge women's economic empowerment program in PNG through ongoing partnerships with the Government of Australia's Department of Foreign Affairs and Trade under the Pacific Women Shaping Pacific Development portfolio and the U.S. Department of State's Office of Global Women's Issues and Bureau of Democracy, Labor, and Human Rights to improve the political, economic, and social opportunities for women. The PNG WBRC now serves as a model for CIPE's Center for Women's Economic Empowerment (CWEE), which has launched similar initiatives in Jordan and Guatemala.
To learn more about the WBRC, please visit the website at www.pngwbrc.com or the Facebook page at www.facebook.com/pngwbrc