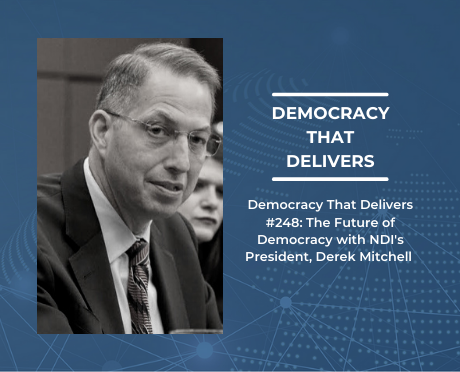 The events of January 6th changed the way we look at our democracy. Democracy work is more important than ever and our new series titled, The Future of Democracy, takes a deep dive into the ways we approach our work. Our host Ken Jaques and co-host Andrew Wilson, CIPE's Executive Director, kick off the series with Derek Mitchell, National Democratic Institute's (NDI) president. Listen to this episode to gain insight on the future of democracy and democracy support.
Want to hear more? Listen to previous podcasts at CIPE.org/podcast.
Subscribe to the podcast on iTunes or on your Android device.
Like this podcast? Please review us on iTunes