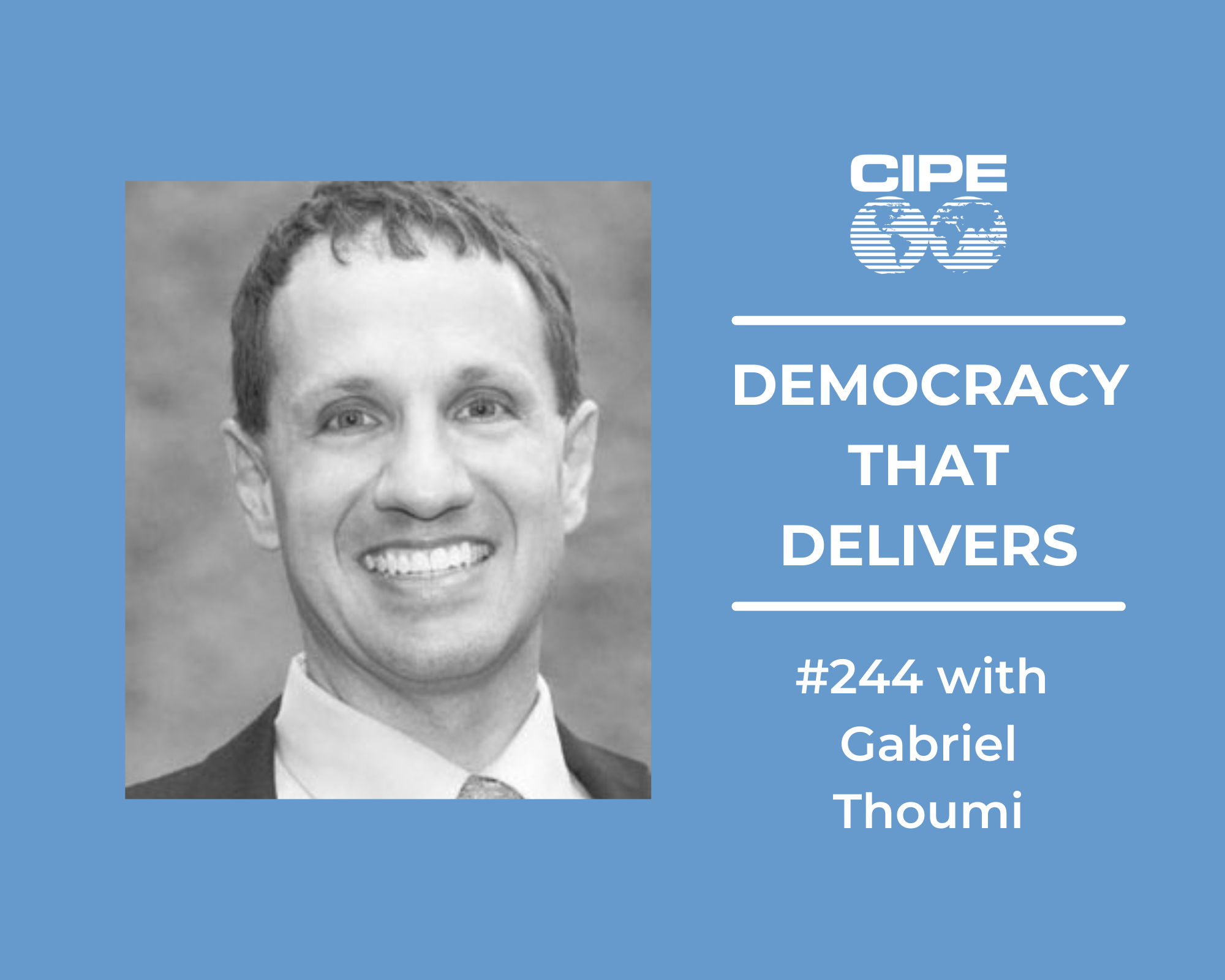 What is Environment, Social, and Governance (ESG) and how is it changing investing? Why has investor adoption of ESG accelerated during the COVID-19 pandemic? What does the broadening of compliance standards driven by ESG mean for global anticorruption efforts? Please join a discussion of these questions and more in the Anti-Corruption & Governance Center's latest podcast featuring ESG expert Gabriel Thoumi, CFA, who is a Director at Planet Tracker and Climate Advisers and a Lecturer at Johns Hopkins University. The podcast is hosted by Communications Director Ken Jaques and Anti-Corruption Program Officer Michele Crymes.
---
Want to hear more? Listen to previous podcasts at CIPE.org/podcast.
Subscribe to the podcast on iTunes or on your Android device.
Like this podcast? Please review us on iTunes
Published Date: February 11, 2021